It' here! The Tripawd harness solution we've all been waiting for. Check out our  Flagline™ harness review. It's an overhead support harness that's ideal for three-legged dogs of all sizes, shapes and leg configurations.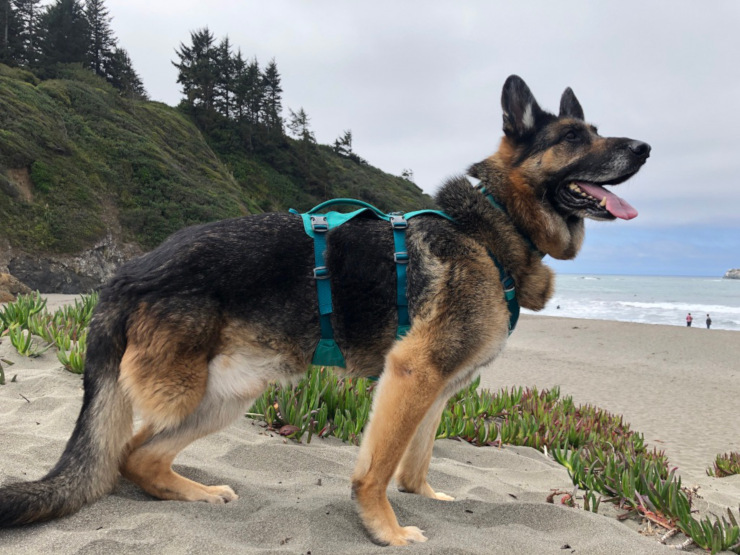 Tripawds Flagline Harness Review: Best support for three-legged dogs!
Do Tripawds need harnesses? Well, that depends. If your home has lots of uncarpeted stairs, your dog travels often and is pretty active, then a harness is indispensable. The Webmaster Plus Harness by Ruffwear has always been our #1 recommendation for an all-purpose Tripawd support harness . . . until now.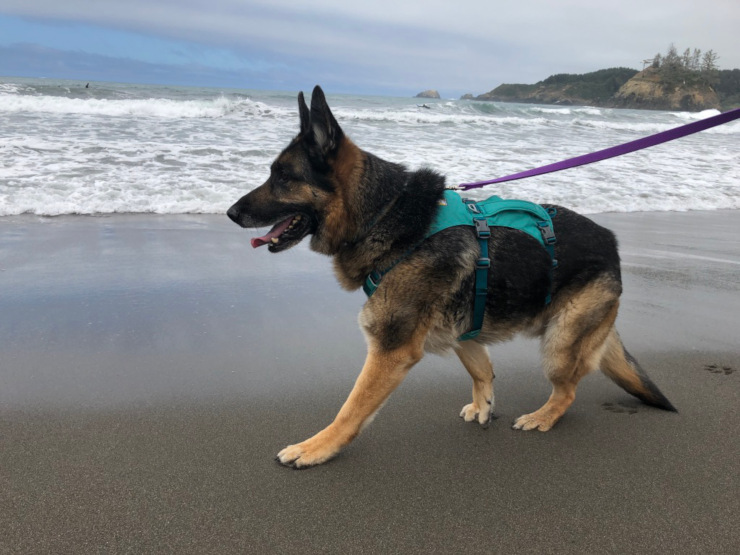 The new Flagline™ harness resembles the Webmaster Plus, but it's the biggest game changer for three-legged dogs, ever! Read our Flagline harness review for just a few reasons why:
#1: Easy to put on your dog: all three paws stay on the ground!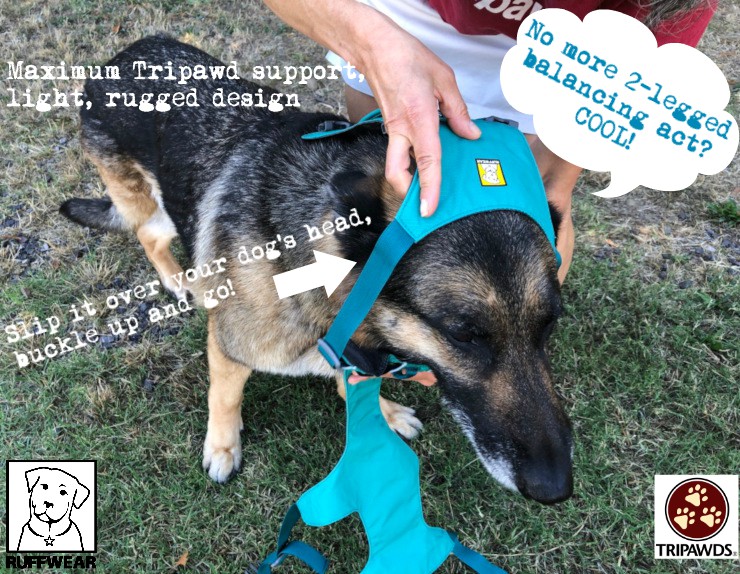 #2: The best harness support for three-legged dogs with a slimmer, lighter design.
Ruffwear's Brush Guard harness attachment revolutionized the Webmaster with its full underbelly support for lifting. The Flagline™ also has an underbelly support but it's built in.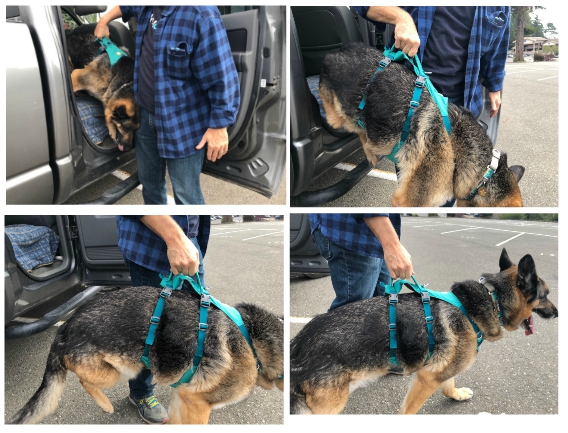 There's also no extra piece to add or remove when it gets too hot. The fabric is durable but light enough for even the hottest temperatures.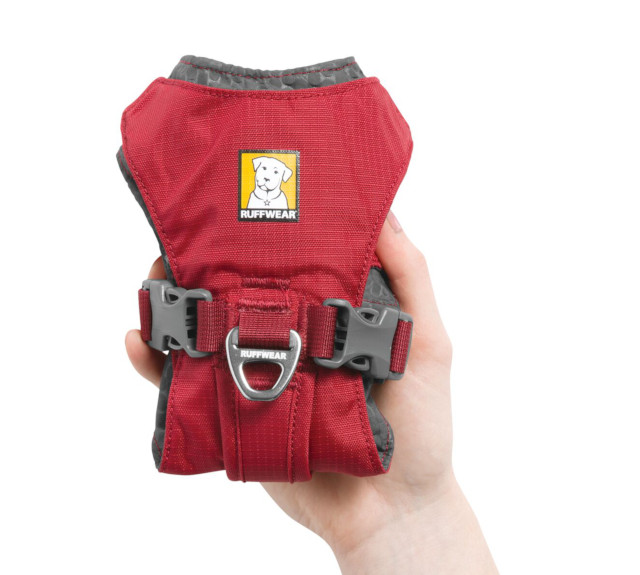 #3: Front leash attachment points are great for Tripawds who pull, and walk faster than four-leggers.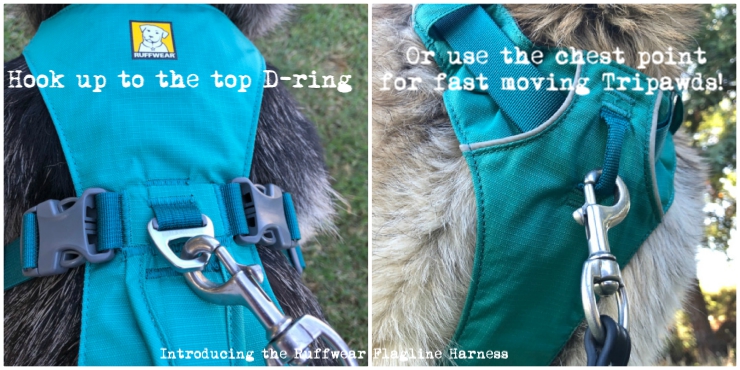 The Flagline™ gives you two different places to attach a leash to your Tripawd's harness. With either one, you'll eliminate pressure on your dog's neck and have an easier time keeping up on walks.
Purchase Flagline™ Harness Here
At-a-Glance Flagline™ harness review features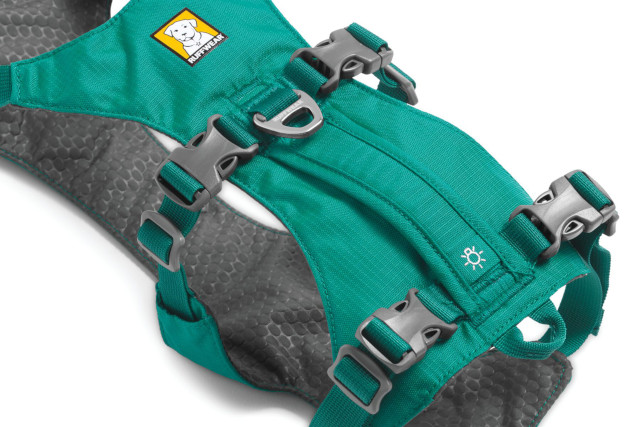 The most lightweight support for three legged dogs, with a handle and chest/belly panel
Lightweight, adjustable and easy to put on your dog.
Three leash attachment points: aluminum V-ring and two reinforced webbing loops
Balanced and comfortable lifting with padded handle and load-dispersing chest/belly panel
Debris-resistant liner
Reflective trim for visibility in low-light conditions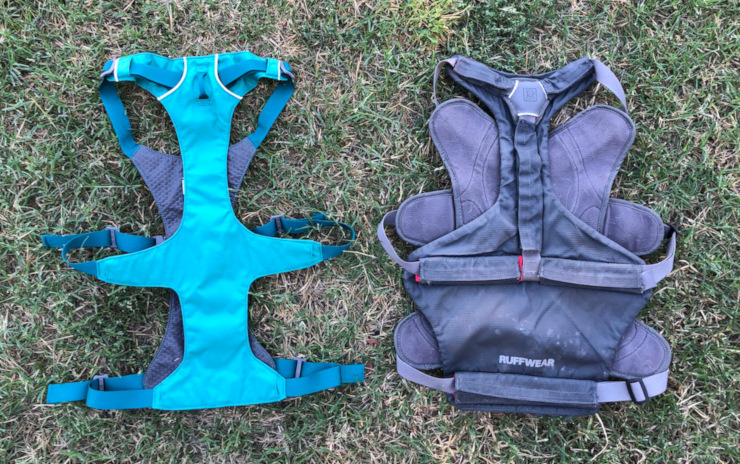 Available in these great colors:
Red Rock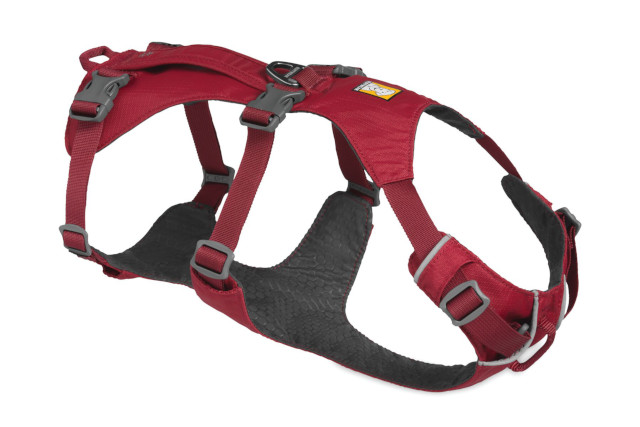 Meltwater Teal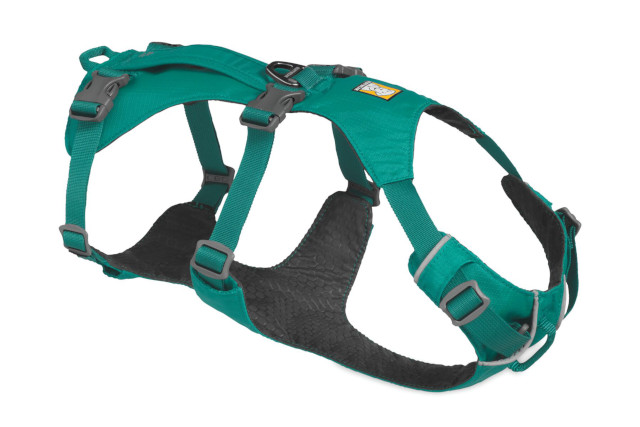 Granite Gray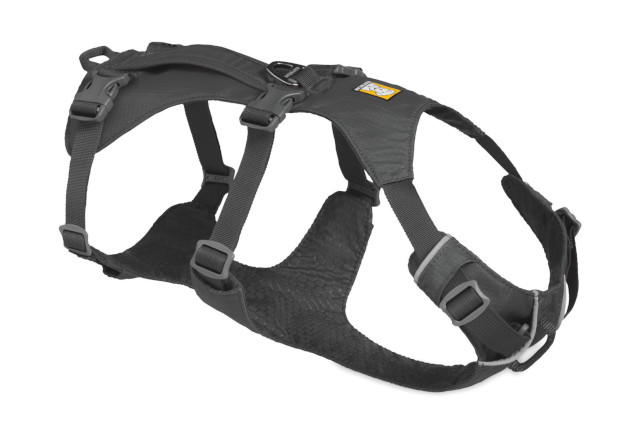 What's the Flagline™ made of?
420 denier nylon ripstop
75 denier polyester lining
Nylon webbing
ITW Nexus Mach buckles
Anodized 6061-T6 aluminum V-ring
Made in Vietnam
To clean, just hand wash in mild detergent and air-dry.
Remember, no harness currently on the market is specifically designed for three-legged dogs. Maybe some day. But for now, only Ruffwear has come the closest to meeting the needs of canine Tripawd heroes.
We think you'll agree as we discovered in our  Flagline™ harness review, that this is now one of the best options for support for three-legged dogs of all shapes, sizes and leg configurations. Give it a try and let us know what you think!