It's the last day of Animal Pain Awareness Month, and we hope you learned new things in this year's series! To cap it off, we want to discuss an issue that pet parents often wonder about: can Tripawds run safely? Can a new amputee go back to running and roughhousing again? If so, does it lead to pain?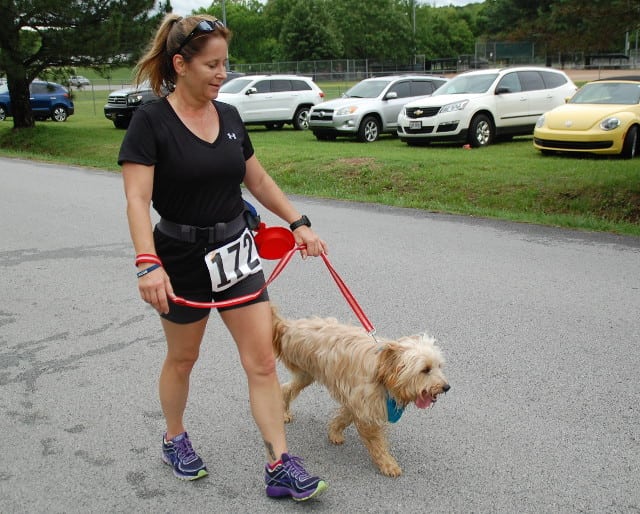 What's the safest way a three-legged dog can get back to doing what they love? Pippa's mum Anne-Marie recently wrote to ask us about this important issue. Keep reading to learn how to keep amputee dogs (and cats!) safe when they're having fun.
Q: Can Tripawds Run Safely?
Pippa's mom wrote us to ask:
I need to ask…. can tripawds run again safely?

We had a dog physio come to our place and she said Peppa must not go off leash and not ever run for risk of doing a cruciate ligament or risking developing arthritis and instead do scent work.

She is a very active doggo. The physio was good but that statement bothers me.

Ok for now but forever? I took her outside and did take off her leash so she could roll in the grass. She immediately took off and grabbed a ball, next she got the zoomies. I managed to grab her to stop that. Really, is that her life, never ever to run again?

— Anne-Marie
Is Running Fast Safe for Tripawd Dogs?
A: Yes, Tripawds Can Run and Do Fun, Crazy, Things, But With Some Limitations
Here's our response:
Hi Anne-Marie,

This is a great question and I hope you'll post it in the Forums too so others can learn from the issue.

I think that if the physio said Peppa needs to be conservative in her activity than that's the way to go for now. What the physio said is really smart and spot-on for most dogs. Yes, it's worrisome to know that Peppa's activity needs moderation but there are many many things to do besides running like a wild girl.

Did you see our Tripawd Talk podcast and video about Scent Work?
Our e-book, Loving Life on 3 Legs is a great resource too, for helping you determine what kinds of activities are appropriate for Tripawds.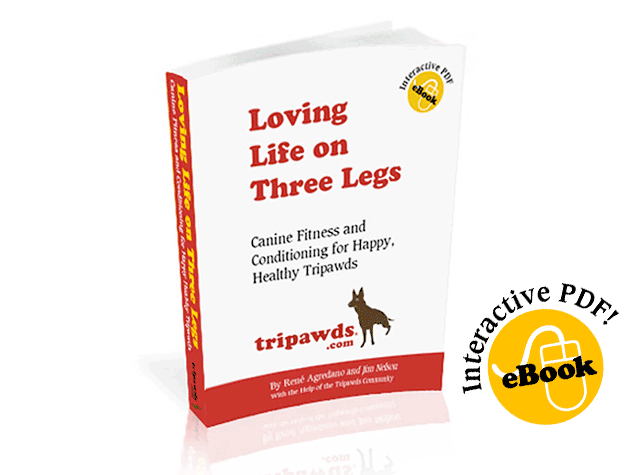 And of course, if a second opinion from another physio will help you figure out what's best for Peppa, we encourage you to talk to someone else.

There is a fine line that we must walk as Tripawd parents, between moderating our dog's activity, and letting them be a dog. In time you will understand what Peppa can and cannot do, or rather, should not do. Dogs will try anything if allowed. Our role is to let them enjoy life but prevent injury without wrapping them in bubble wrap all the time! You'll learn in time, just try not to learn the hard way. We see lots of injured Tripawds because their people weren't all that careful. I can tell that you are smart and really want to to what's best for her, so I have no doubt that you'll figure things out as you go!

I hope this helps 🙂

Rene (Jerry's mum)
Tripawds.com
Learn How to Keep Your Tripawd Dog or Cat Safe and Injury Free
Learning how Tripawds run and play safely takes time, and rehabilitation therapy guidance from a professional. Check out these resources to find out the best ways to protect your Tripawd from a leg injury.
Amputee Dogs and Cats Get Free Rehab with the The Maggie Moo Fund
Calling all Trikitties and three-legged dogs too! The Tripawds Foundation reimburses any pet parent for their dog or cat's first rehab therapy consultation. Have you scheduled your free Tripawd rehab appointment yet? Review our Tripawd Rehab Program Page to get the details about a free first visit. And learn about Maggie, the inspawrational Tripawd behind this important program.

Learn at home with Dr. Waterhouse!
Ready to help your amputee dog get strong and fit? Now you can! A new Tripawd rehab home exercise program by one of the world's best canine rehabilitation therapist and veterinarians is ready to help!
Get Tripawd Rehab Virtual Consulting at Home
Any three-legged dog or cat benefits from rehab (physio) therapy). And now, a new service brings Tripawd rehab therapy virtual consulting that helps pet parents wherever they live.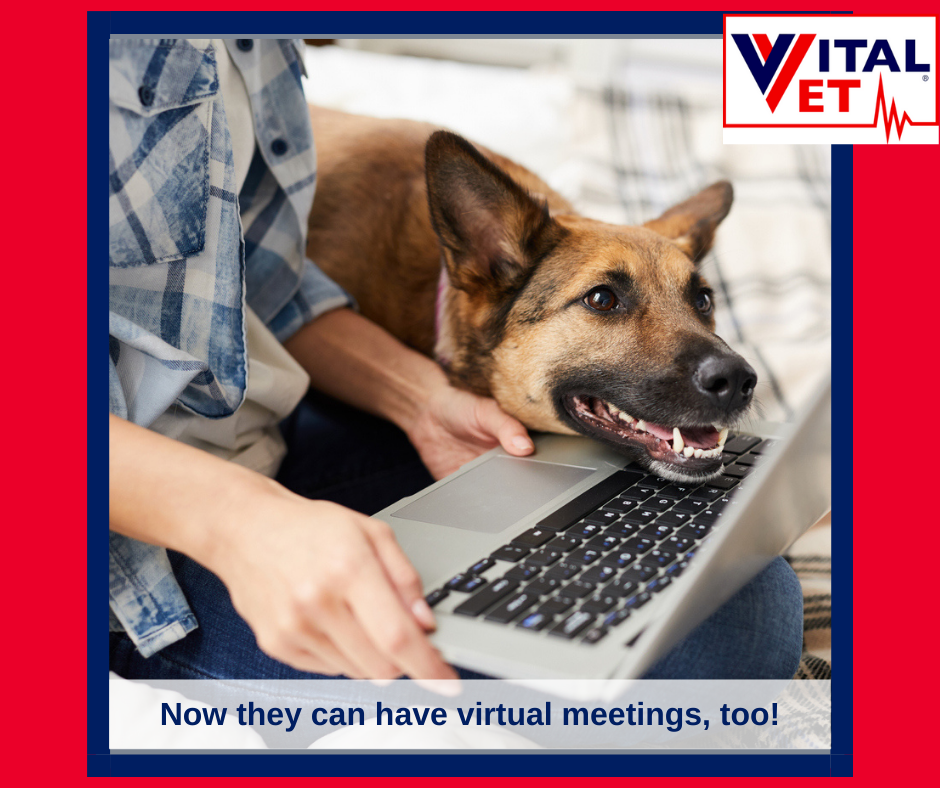 Got questions about the Tripawd life?
Post in the Tripawds Discussion Forums today so we can share what we've learned, and the whole community can learn from your experience too!