Welcome to our quick picks of the Tripawds Best Gear Tips for three legged dogs and cats. From harnesses to home improvements, here's our most popular information about gear that can make your amputee pet's life happier on three.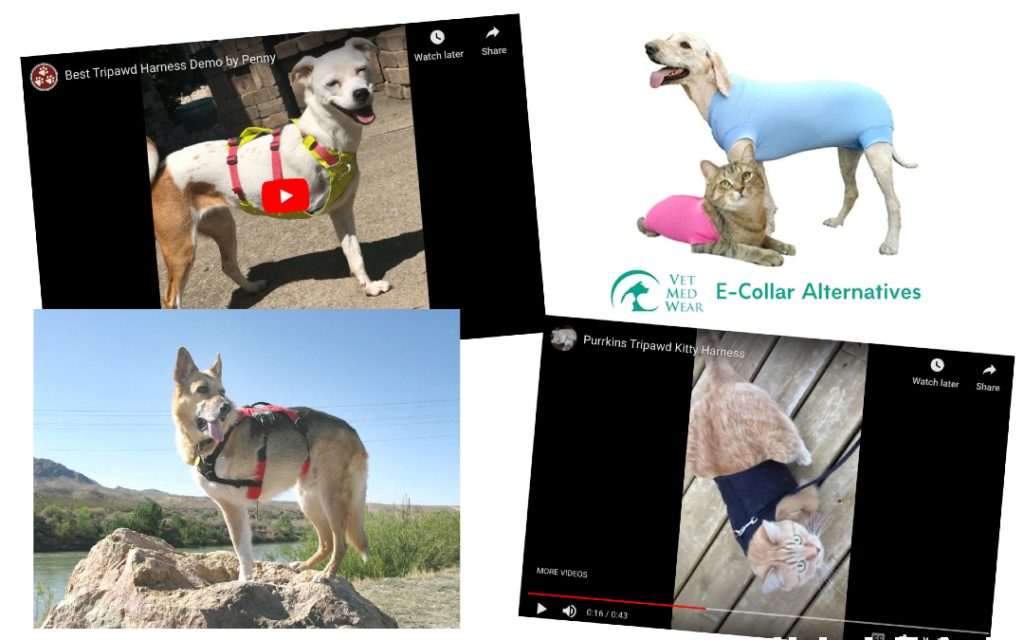 The Tripawds Dog & Cat Gear Store is Always Open!
Tripawds Best Gear Tips for Three Legged Dogs and Cats
As part of our 2023 Tripawds.com member-driven website overhaul, you'll now find all future Tripawds Gear reviews in the Tripawds News blog. After today you can learn about all-things Tripawd in one central location.
The Tripawds Gear Shop will remain in place so you can find quick and easy gear for your new Tripawd.
Gear and Helpful Harnesses for Amputee Dogs and Cats
Keep reading for our list of the best answers and important gear tips for a three legged dog or cat.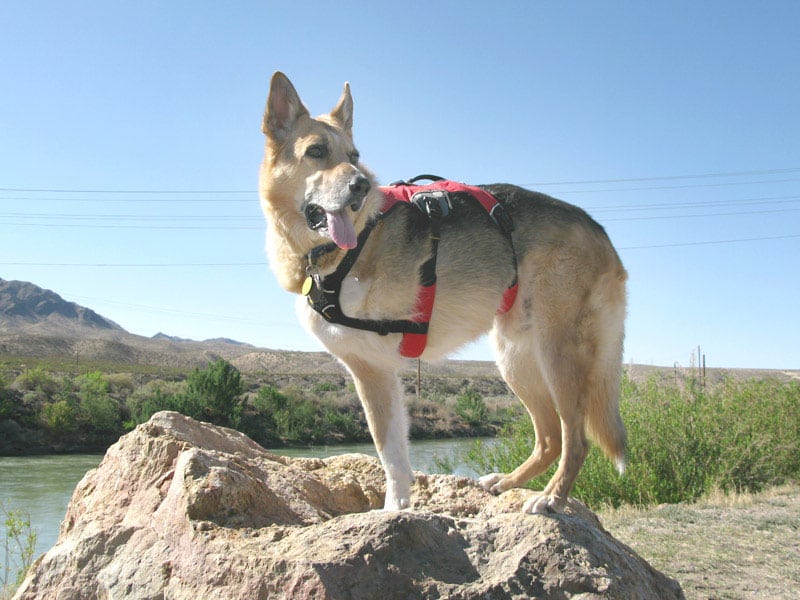 We love this early Ruffwear harness review post that leads with our fearless founder Jerry G. Dawg. It starts by asking "Does my Tripawd dog really need a harness?" Learn if your dog actually does, and if so, how to choose a harness for your Tripawd pup.
In 2020, we created a better way to choose a harness for Tripawd dogs. Here's a handy Tripawd dog harness chart for you to compare all the features and benefits of our best recommendations.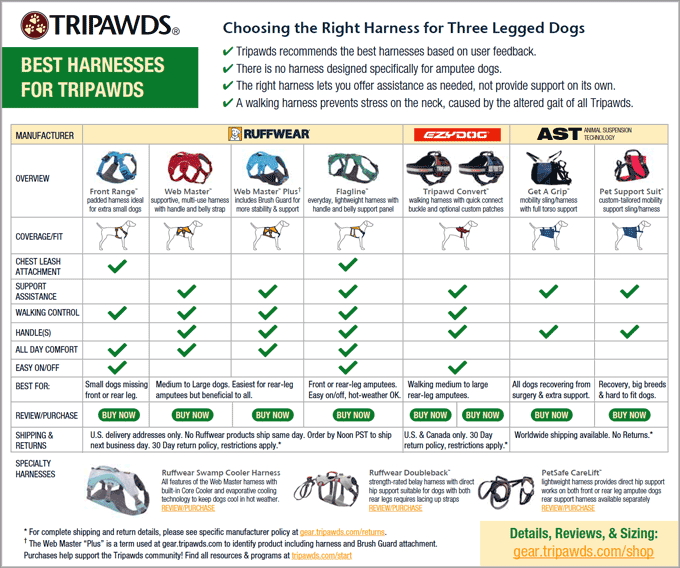 Learn when and why a Tripawd harness is useful, and how to measure for the best fit.
We can't forget our Trikitty feline furmily members like Purrkins! This community owes tons to these amazing felines who teach us so much about their experience as amputee cats. Visit this post to learn the Kitty Holster Cat Harness is the best harness for Tripawd cats.
Our community spotlights pawesome Tripawd-friendly clothing in the Tripawds Gear Shop, like the VetMedWear Recovery Suit for amputee dogs and cats!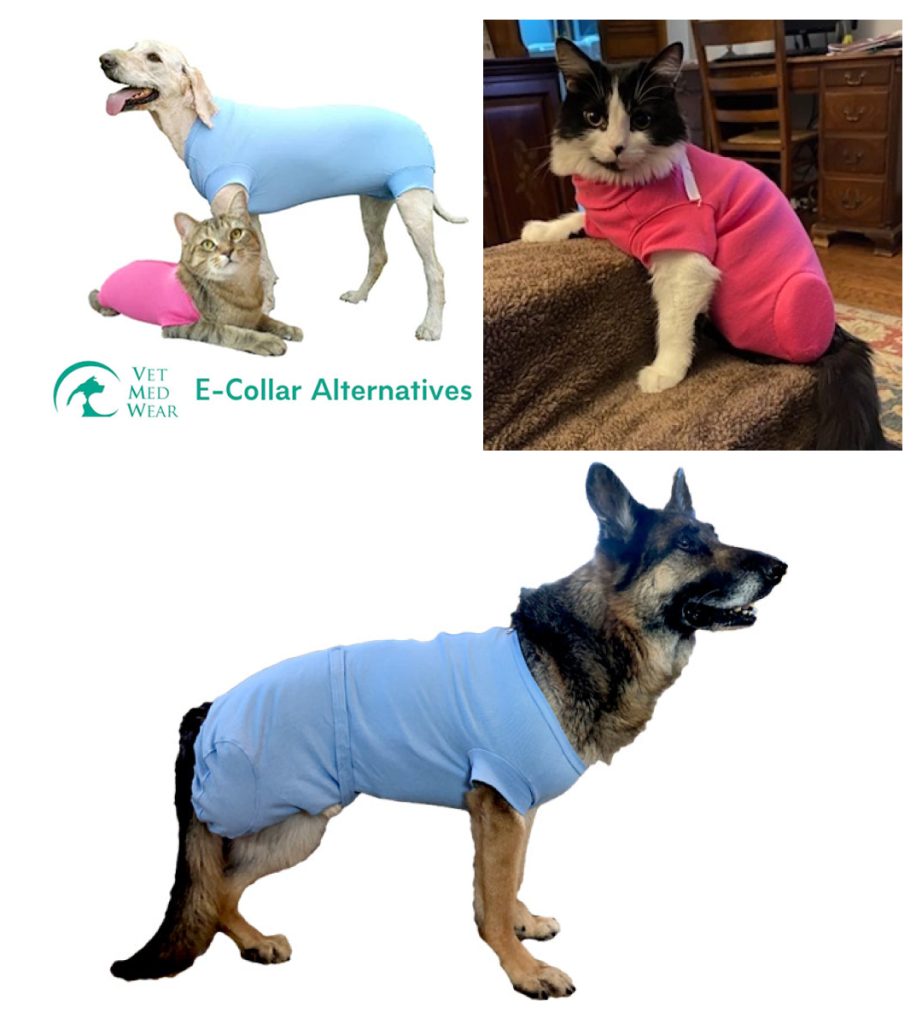 Although no major pet gear maker creates Tripawd-specific sweaters, jackets, boots, and other wearables, the ones we choose fit the best on amputee dogs and cats.
More Great Gear Reviews for Three Legged Dogs and Cats
The design and structure extends further down her body, has double straps that go around her remaining leg but also her waist. There is no possible way she could slip out of it. This has been tested with her desire to chase all the squirrels and birds on our walks!
Easy to use and with just one buckle to connect, the Tripawd Convert Harness is a rugged piece of equipment best for general walking and everyday use. Although not ideal for harness escape experts or lifting large, heavy dogs, this harness is perfect for neighborhood strolls and touring around town.
Keep your Tripawd cat inside and it can live on average 10-15 years. Allow a cat to free-roam outside, and you can only expect it to live about 2-5 years! Indoor and catio cats lead longer, healthier lives than outdoor free-roaming felines.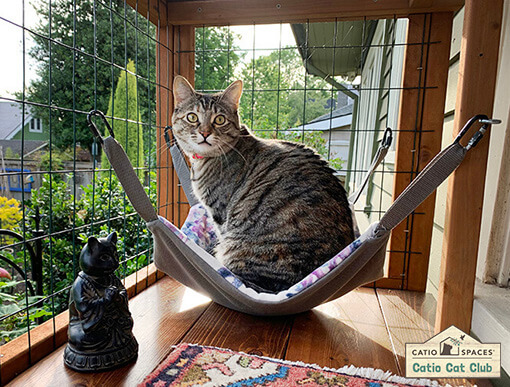 Find the right stroller for your three-legged dog, and help them stick with the pack on longer walks around the neighborhood, in the city, and the great outdoors!
Nobody wants to cover their home's pretty floors with slip-proof rugs. But if you have a Tripawd, investing in no-skid carpets and Dr. Buzby's Toe Grips is the best thing you can do to help your amputee dog stay strong, avoid injury and muscle strain.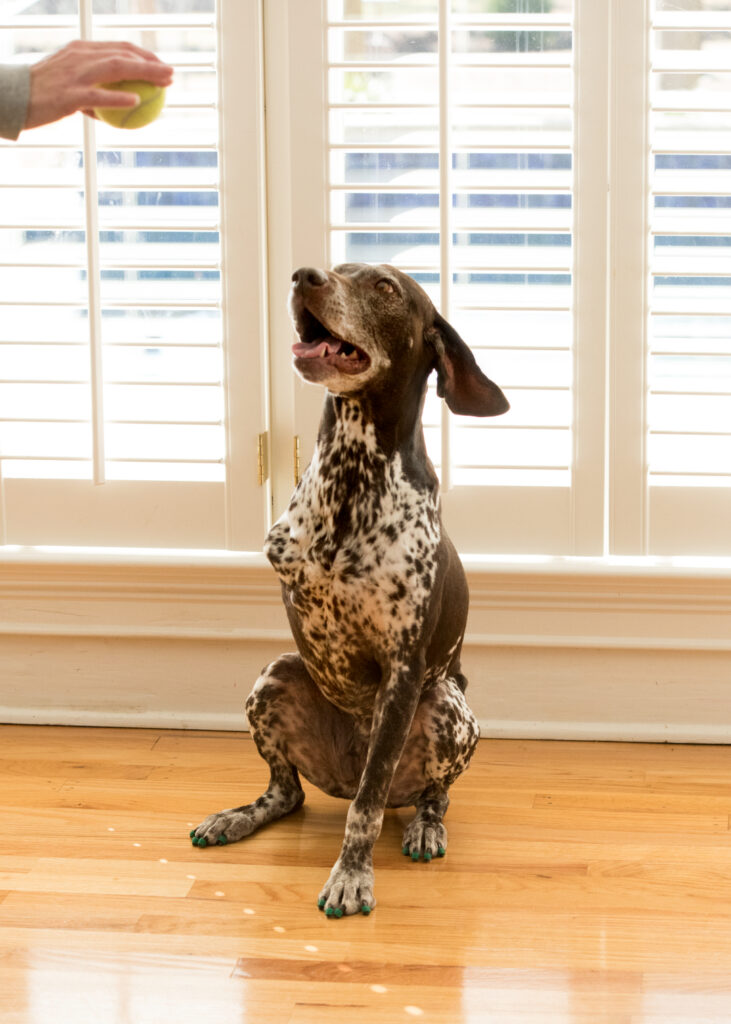 The Tripawds Dog & Cat Gear Store is Still Open!
Check out all our archived Tripawds Gear Reviews articles for more great tips about three-legged fitness, fun, and things to make life better on three legs.
Subscribe to Tripawds News
for new gear tips & news about our 2023 website makeover