We had a feeling the new Ruffwear Flagline™ would be a great harness for front-leg amputee dogs. Now, we know it is. Recently, four Tripawds members took time to share their experiences for our Free Flagline Harness Contest and now, here's the winning review.
Thanks Nelson, Brownie, Biscuit and Jack!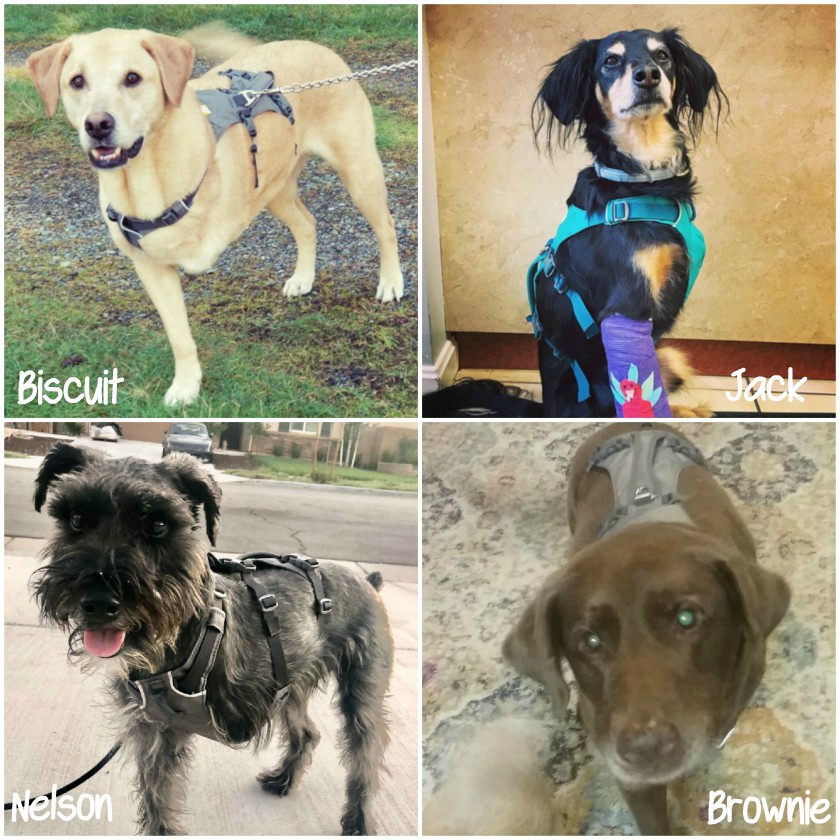 And the Tripawd dog winner of a free Flagline harness is . . Jack!
We promised we would pick a winner for the free Flagline harness and today we are hoppy to announce that it's Jack!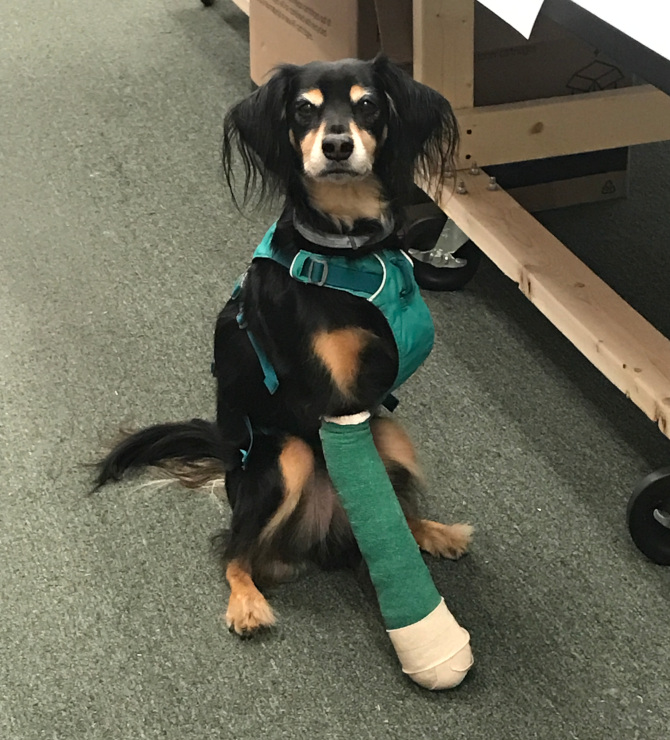 His people share Jack's Tripawd life on Instagram. And they also confirmed that not only is the Flagline harness great for front-leg amputee dogs, it's helpful for Tripawds with remaining leg injuries. Jack's pack sent this review to us:
Jack recovers with the Flagline harness
"We've had the Ruffwear Flagline for a couple of weeks now. Jack is a left front leg amputee due to osteosarcoma. The metacarpals, bones between his wrist and paw, of the remaining front leg were broken in a recent accident.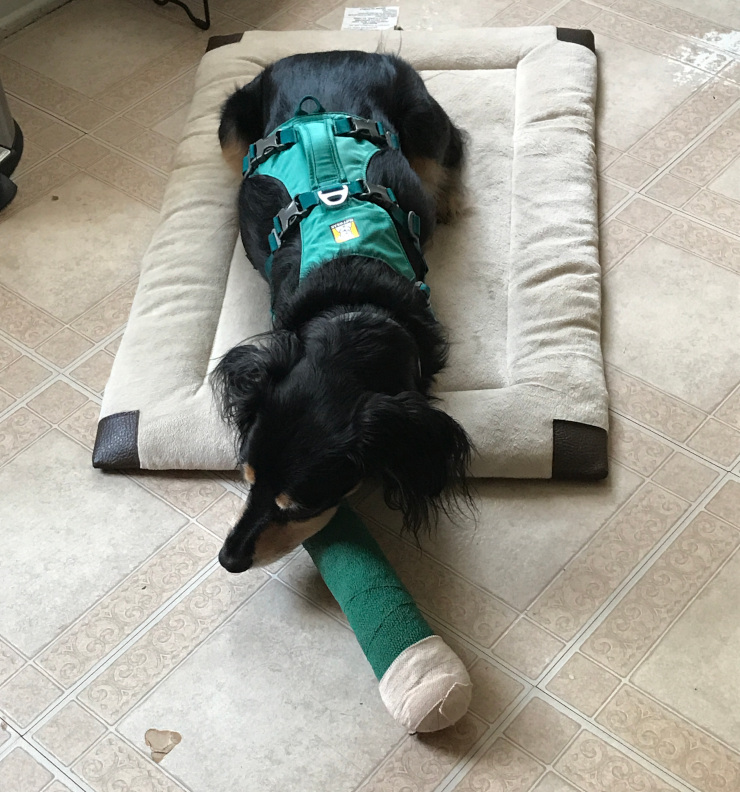 Last year we purchased the Ruffwear Webmaster and were quite pleased despite the minor inconvenience of feeding his right leg through the harness. The splint he's been wearing since October made this much more difficult and I was excited to discover the Flagline harness. Initial adjustments were challenging with a dog who couldn't stand up, but I believe we've got that sorted now.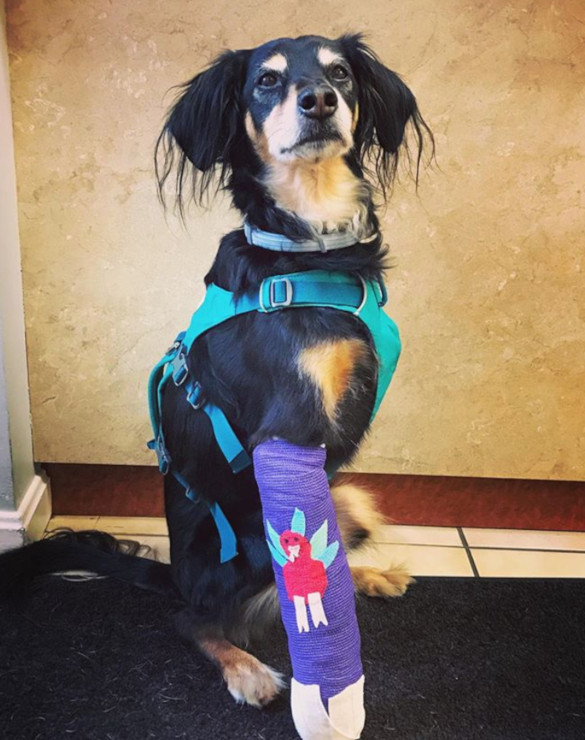 The Flagline is much more convenient to put on and take off.

I'm using it to support Jack's full front end while he propels with his back legs. A purpose it is not designed for, but which it is successfully fulfilling. Were someone to design a harness specifically for this purpose, I would suggest moving the handle. That being said, even harnesses designed for lifting have similar handle placement. This is a great harness for front Tripawds."
Congratulations Jack! Your people are going to get a refund of $69.95 for the cost of the Ruffwear Flagline Harness!
In the coming months we will share how the other front leg amputee dogs loved their Flagline harnesses. As our way of saying "Thanks!" their people will receive a door prize rebate for $35, half the purchase price of the Flagline.
An Excerpt from Nelson's Flagline Harness Review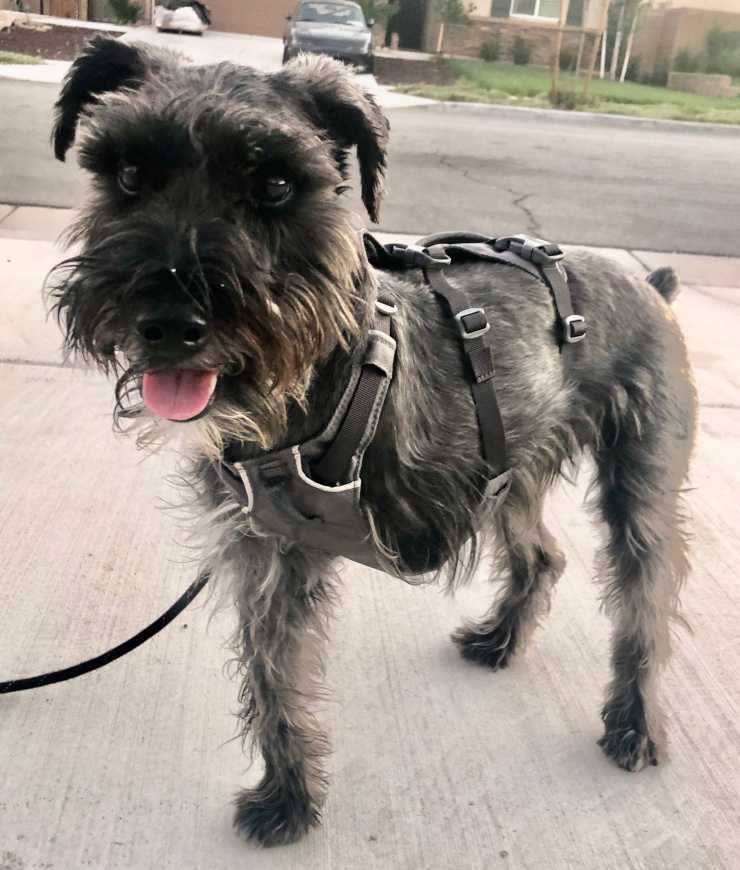 The shining star for the Flagline is having the availability for the harness to be slipped over the head while keeping all paws on the ground. — Nelson.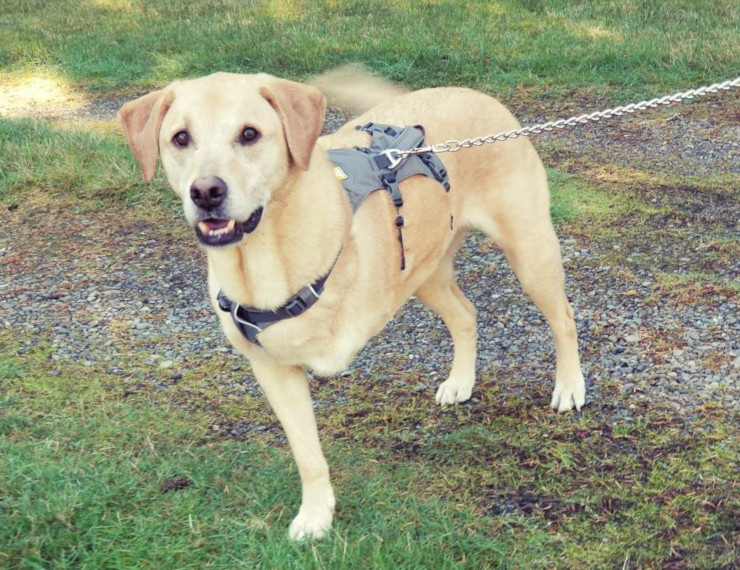 Another great feature about the Flagline harness is it stays put and doesn't shift to one side — Biscuit.
Learn more about this great front-leg amputee dog harness!
"Flagline Harness Review: Best Support for Three-Legged Dogs!"