What a bummer for COVID-19 to happen during National Canine Fitness Month! If your local rehab / physio clinic is closed right now, these three gentle Tripawd DIY rehabilitation therapy exercises can temporarily fill in the gap.

Please consult with your veterinarian before beginning any exercise program.
Get Your Tripawd Fit, Safely and Slowly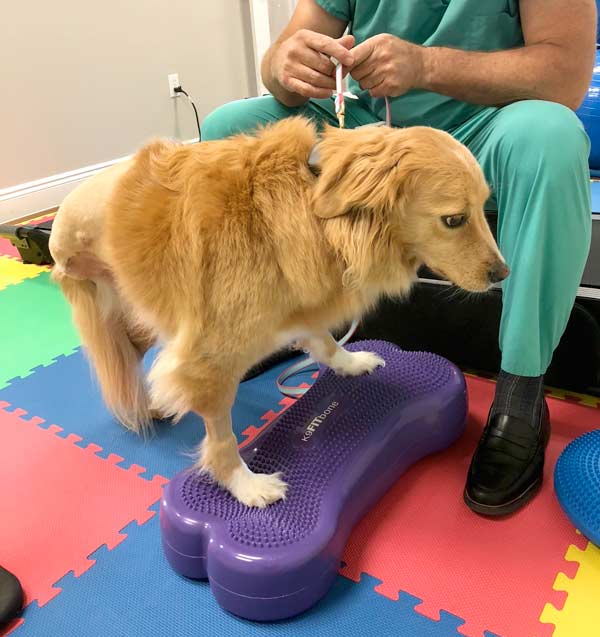 During the COVID-19 pandemic, many clinics are only seeing urgent care clients. Unfortunately many are excluding rehabilitation therapy from their limited "essential services."
If you can't get your three-legged fur kid into a rehab / physio clinic, but your pet is cleared for exercise by your vet, you can replicate some common rehabilitation therapy exercises at home. Here's how:
Three Simple Tripawd DIY rehab therapy exercises.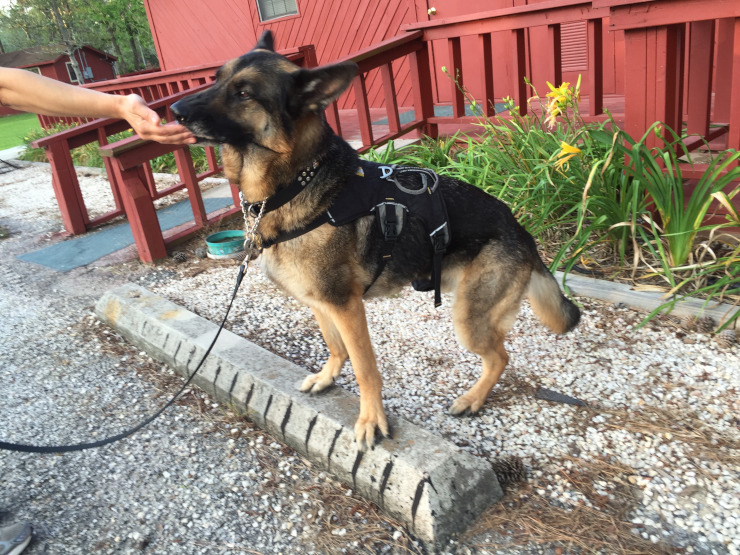 You will be surprised at how easy it is to help your Tripawd build core strength and stamina. At rehab / physio clinics, therapy experts use tools like the FitPAWS Balance Disc and Balance Pad to play fitness games with dogs and cats. The goal of these games is to:
Build stronger core muscles, to boost balance and stamina.
Increase range of motion and flexibility, to minimize the risk of muscle strain and joint degeneration
Boost sensory and perceptual stimulation to increase balance control.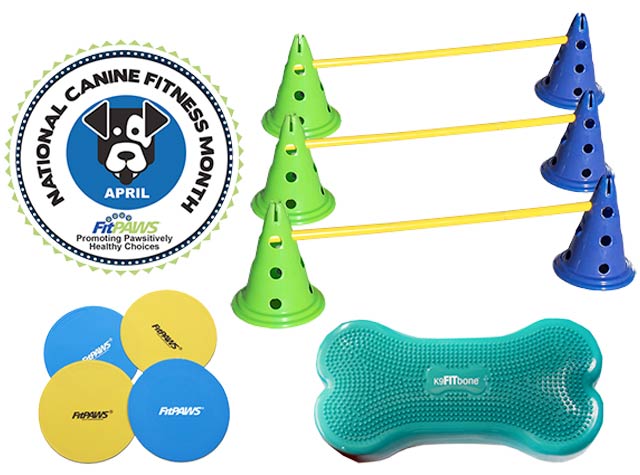 If you can't get to the clinic, you can try these simple Tripawd DIY exercises. Both dogs and cats can enjoy these workouts, but we're guessing that canines will be more inclined to do them without too much protest.
DIY Tripawd Rehabilitation Therapy Games for Fitness and Fun
You can shop with Tripawds to buy a K9 Fitness Kit (now on sale!), and many of the same Tripawd exercise equipment as your clinic. But we understand if these things are not in your budget right now. The good news is your Tripawd can receive many of the same benefits from ordinary objects in and around your home.
Create a Homemade Obstacle Course
An obstacle course can helps a Tripawd learn better walking techniques. The FitPAWS Canine Gym Cavaletti set is one tool that therapists use in the clinic, but you can build a homemade obstacle course too.
Just place a ladder, sticks or criss-crossed PVC poles on the floor. Then, ask your Tripawd to walk back and forth through the obstacles. Here's a fun video of quad-pawds that shows more ladder walking:
Stepping over parking spot dividers also creates a good obstacle-type course. And finally, short, leashed walks stepping onto and off street curbs is also helpful.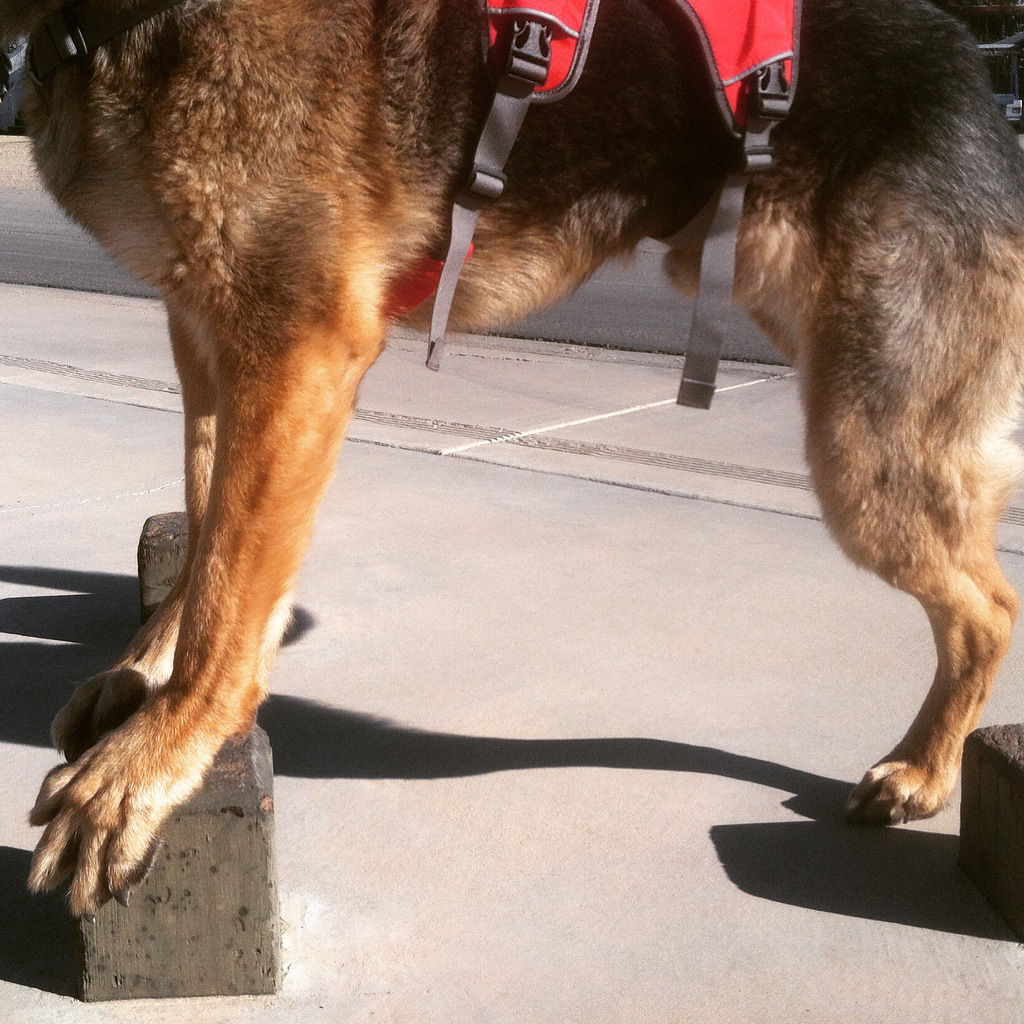 No Underwater Treadmill? Here's how to replicate it.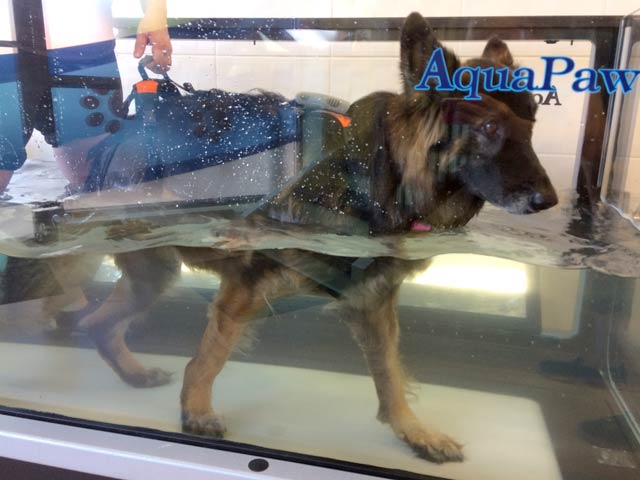 Walking on an underwater treadmill creates a good resistance workout that builds core strength, which is critical for balance and stability. But our guess is that you don't have one at home. Who does?!
Your dog can get a similar benefit by taking short uphill walks in your neighborhood.
Just be sure to limit this activity to no more than five minutes at a time. And remember if your dog sits down at any time, stop and take a break, you've gone too far.
No Balance Disc? Try Hands-on Weight Shifting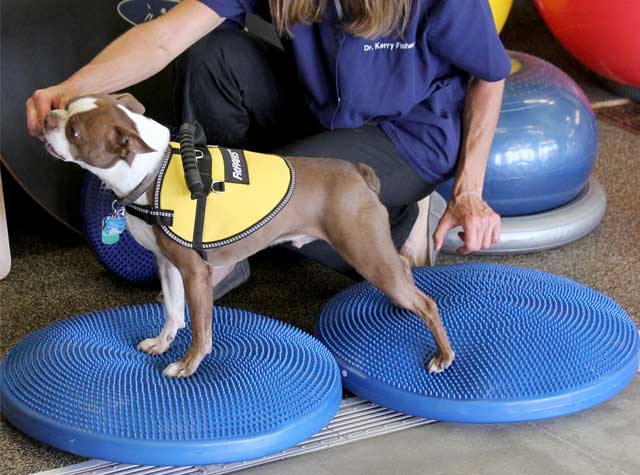 A FitPAWS Balance Disc or Balance Pad is used to help a Tripawd build better balance. It does this by strengthening core muscles and improving your dog's "proprioception," awareness of one's body in space. If you don't have a Balance Disc, and you've got two hands, you can replicate the workout.
First, ask your Tripawd to stand in front of you on a no-slip surface. Then place your hands on your pet's amputation side, and apply gentle pressure to the body. Your goal is to lightly nudge your dog side-to-side so your pup has to work hard to avoid tipping over. Here's an explanation using a four-legged dog.
Once your Tripawd gets a little stronger after a few weeks, ask your Tripawd to sit and stand repeatedly, at least several times once a day to start. Build up repetitions from there.
Find an unstable surface to walk on.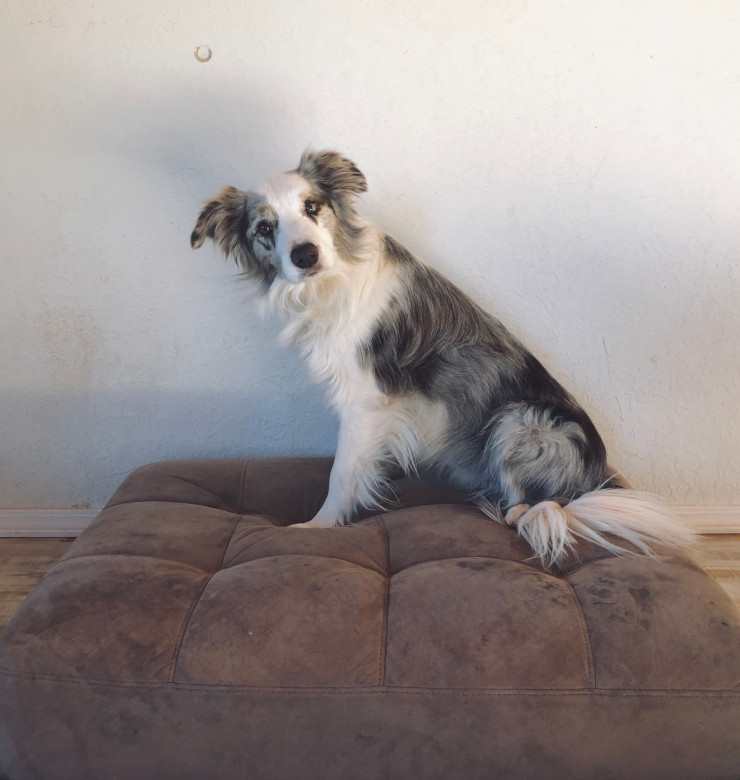 Couch cushions are another great Tripawd DIY move that replicates equipment like the K9 FITBone. Set at least two on the floor and ask your Tripawd to walk across the cushions. After a few weeks of this exercise, you can ask your pet to perform "sit-to-stands" on the cushions.
Get Your Tripawd Into Therapy, Free
In ordinary times, you should always meet with a professional animal rehabilitation therapist before beginning any exercise program. This is why the Tripawds Foundation may even pay for your first rehab / physio appointment! Check out all of the Tripawds members who have benefitted.

Start calling around to clinics now so when the COVID-19 restrictions are lifted your Tripawd will be ready for therapy.
In the meantime, we hope you will give your Tripawd a head-start on fitness with a few minutes of these very gentle exercises each day. Let us know which ones your Tripawd enjoys.