Any three-legged dog or cat benefits from rehab (physio) therapy). And now, a new service brings Tripawd rehab therapy virtual consulting that helps pet parents wherever they live.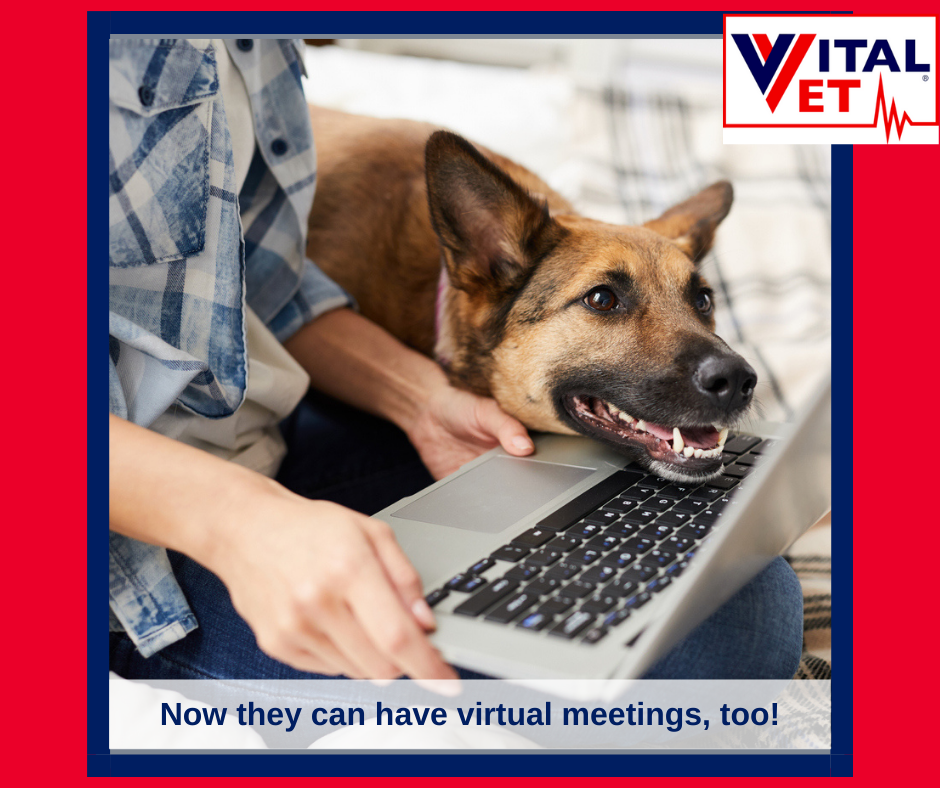 Tripawd parents can work with a rehabilitation therapist at home
If you visit the Tripawd Forums you'll see that we are crazy about rehabilitation therapy for amputee dogs and cats. But not everyone lives near a rehabilitation specialist. Thank goodness for Vital Vet's virtual rehab therapy team.
This group of professional animal rehabilitation therapists are some of the best rehab, fitness, and sports medicine veterinarians and physical therapists around. Tripawd friends like Debbie Toraca are meeting patients through Vital Vet virtual visits.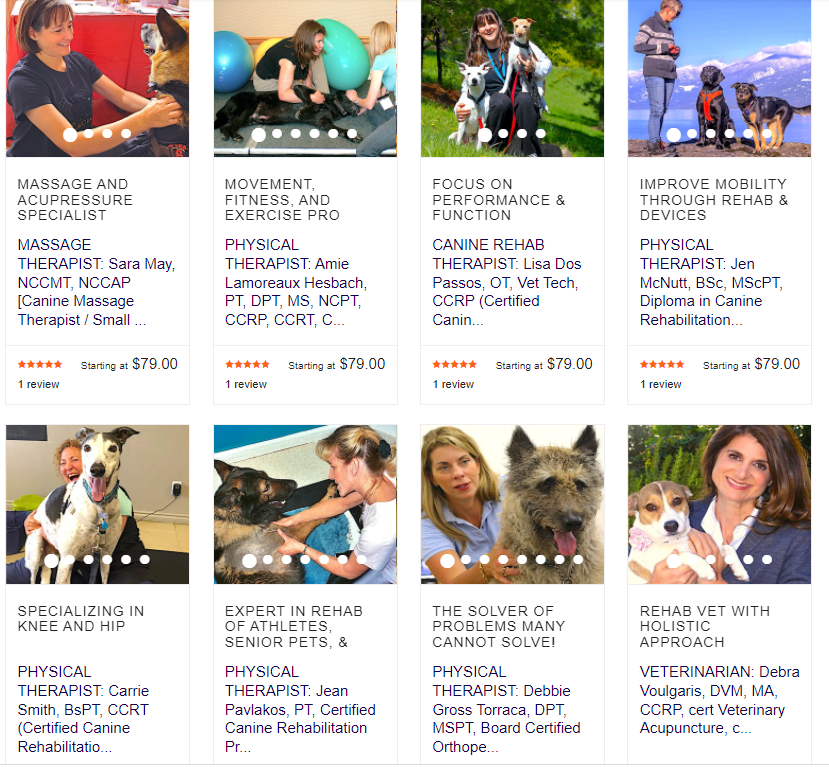 First-time visits for this online pet rehab therapy consulting service are priced around $79. That's quite a deal, since in-person animal rehab therapy sessions can run upwards of $250!
Scroll down to get FREE Tripawd rehab therapy!
Why do Tripawd dogs and cats need rehab therapy?
In the old days, vets would release a new amputee dog or cat without much activity advice. "Just let your dog be a dog," they might say. But now we know better. Animal rehabilitation therapists understand that age, size, breed type, health status, and medical conditions affect amputee pets differently. Only a therapist has the expertise to tell you exactly what your Tripawd needs to be in top shape and avoid injury.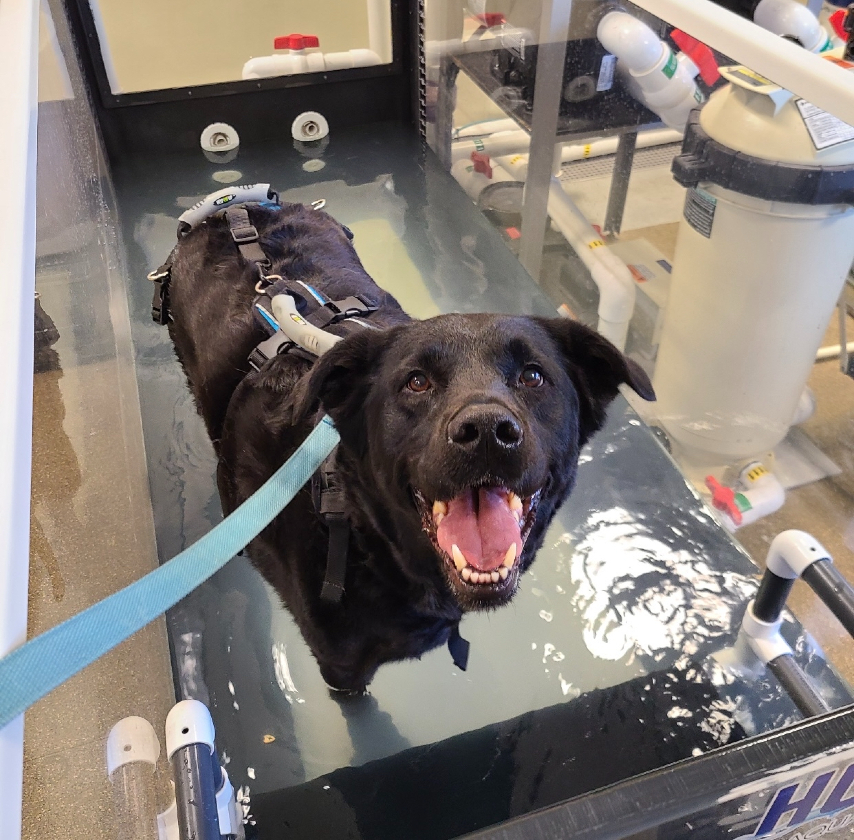 Three legged dogs and cats can live many years without slowing down. Until one day they do, and you have no idea why. For most Tripawds, it's not a matter if they injured, but when. Build a relationship with a rehab therapist before injury happens. Your pet will feel better sooner if you do.
What do amputee cats and dogs need for rehab therapy?
You don't need a ton of gear to get started. Many activities can be done with DIY Tripawd rehab approach. Or you can get FitPaws Canine Exercise Gear. These tools outfit your home like a full-service rehab therapy center! Vital Vet's Tripawd rehab virtual consulting service experts can tell you how to use them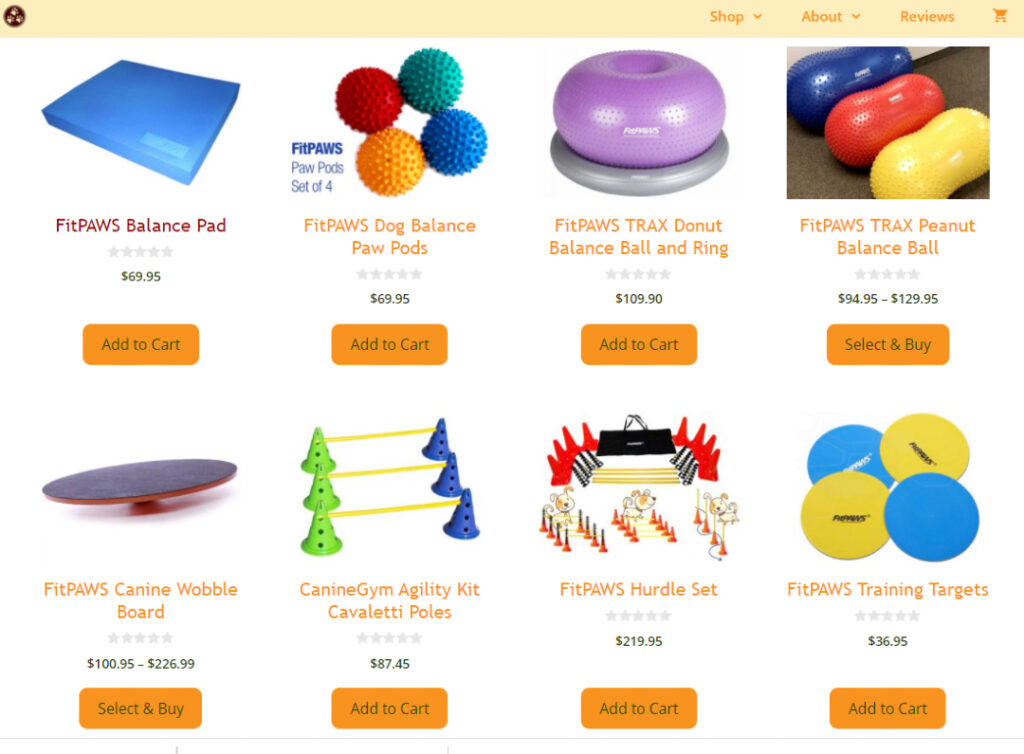 Only a rehab physio therapist for amputee pets can prescribe the right kind of exercise for Tripawd dogs and cats like yours. Once you know the right workouts, please come to the Tripawds Gear Shop to get the exercise gear recommended by your pet's therapist. Proceeds help support the Tripawds community. And best of all, your pet will be on the road to a healthy, injury-free life!
How to Get Free Tripawd Rehab Virtual Consulting!

Don't forget, the Tripawds Foundation's Maggie Moo Fund for Free Tripawd Rehab can pay for your pet's first Tripawd rehab virtual consulting visit too! Check out the program page for details.