Getting a custom dog harness is a great idea when your Tripawd needs extra mobility help for the long-term. But before you order, you'll want to measure carefully. A good fit starts with good measurements. Keep reading for the best way to measure dogs for the Custom Pet Support Suit Harness.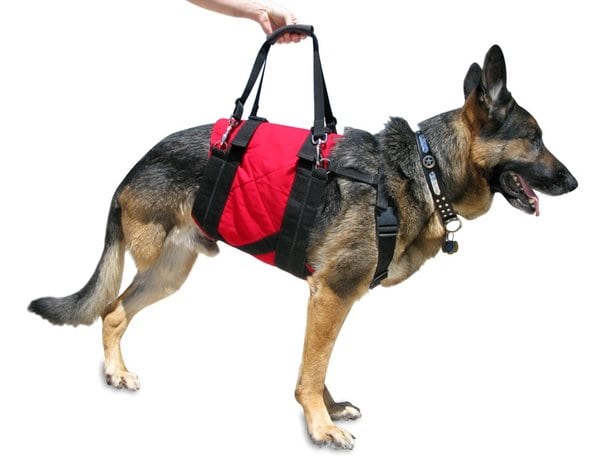 When Dogs Need Extra Assistance
Ever since Tripawds Founder Jerry tried the Pet Support Suit harness, we saw how it helps dogs who need extra help during amputation recovery or just getting around. Here's just a few benefits:
Works for both front and rear leg amputees
Complete wrap-around design for total support
Non-slip fabric won't rotate
Design allows for male anatomy
Several points of adjustment
Adjustable handles for taller people
Easy to put on and remove
USA-made to order in about 3-5 business days
How to Measure Dogs for the Custom Pet Support Suit Harness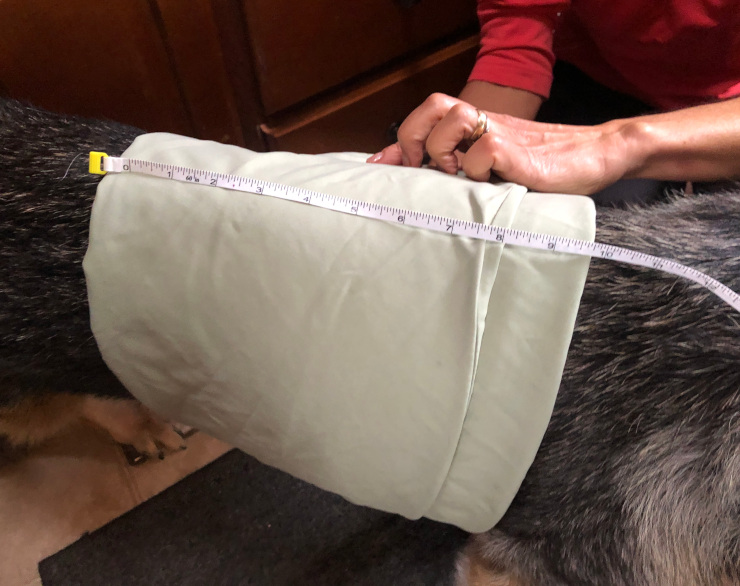 All Custom Pet Support Suits are tailored with your dog in mind and built according to your measurements. Here's how to get the perfect fit:
First review the image below to view general measurement instructions. The photo will open at a larger size in a new window.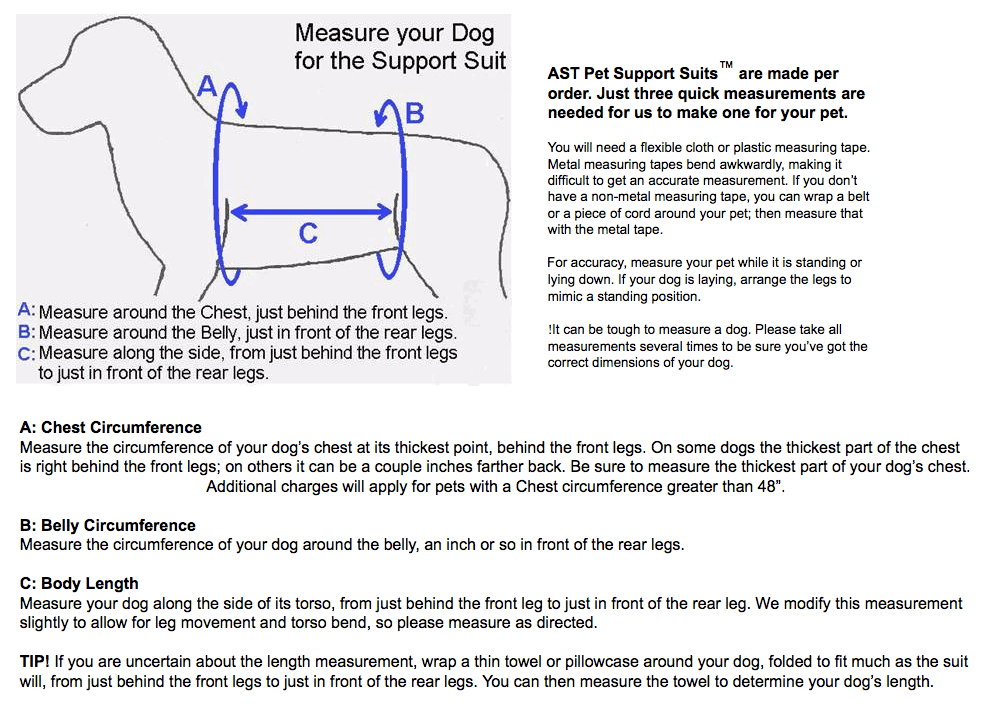 Next, confirm your measurements by doing the following:
Wrap a towel or pillow case around your dog. It helps to have assistance.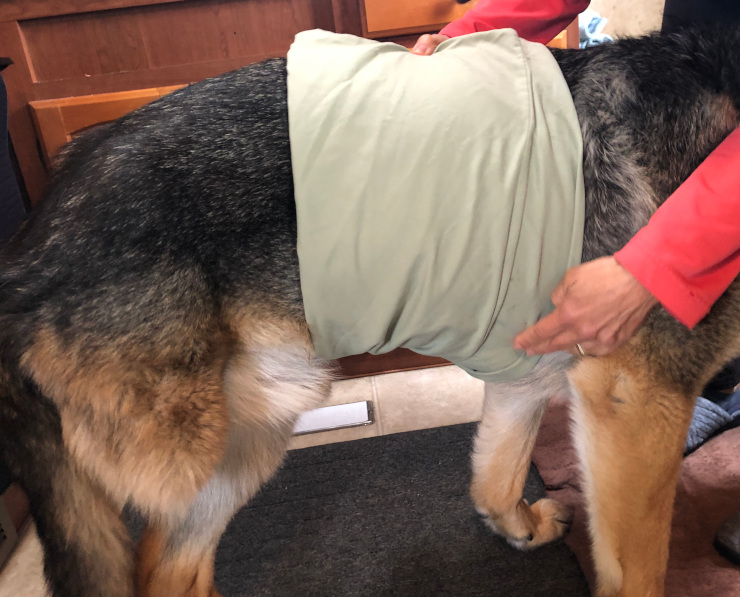 Place the fabric just behind the front legs.
Fold it to just in front of the rear leg.
Be sure to accommodate for male/female anatomy and space to urinate without soiling the harness.
Measure the folded towel to get the fabric length from front to back.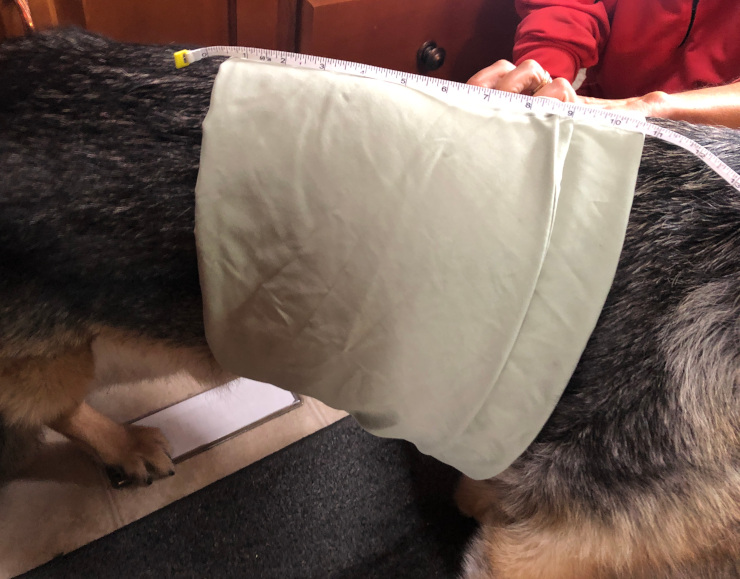 Write down the measurements and include in your order.
We hope this helps you feel confident about the size of your dog's suit. Remember, measure carefully since there are no refunds for this custom dog harness. The manufacturer will work with customers if measurements are slightly off, but for your dog's sake and your sanity it pays to get good measurements the first time around.
If you have any questions about how to measure your dog for a custom harness, contact us for help.
Custom Pet Support Suit Harness by AST (Full Product Details)
$198.00 – $218.00Select & Buy
Check out all our posts about why we love the Custom Pet Support Suit for amputee dogs and any pup needing mobility assistance.
Save