When we choose a harness for the Tripawds Gear Store, it's because the harness has been Tripawd-tested, either by Wyatt Ray or a member's Tripawd dog or cat. Since every Tripawd is different, we always love user reviews, like this report on a Custom Pet Support Suit made just for Tripawd Super Senior Cotee.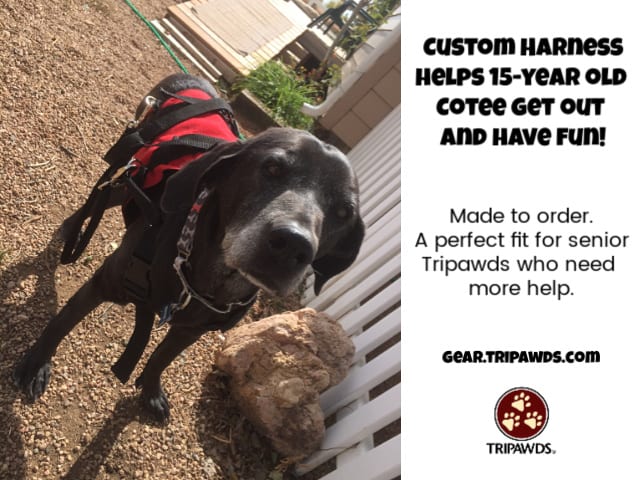 Cotee is a spry 15-years young! His mom is three-time Tripawd parent and Colorado veterinarian Dr. Elena Contreras, DVM MS. She told us needed a harness for her rear-leg Tripawd that could help her lift and assist him during walks, during daily life and while he did his rehabilitation therapy exercises. It had to be comfortable enough to wear all day if necessary, yet give more coverage and assistance than the Ruffwear Webmaster Plus.
We recommended a Custom Pet Support Suit and here's what Dr. Contreras thought after she received it.
Cotee Moves with Ease in the Best Tripawd Harness for Super Seniors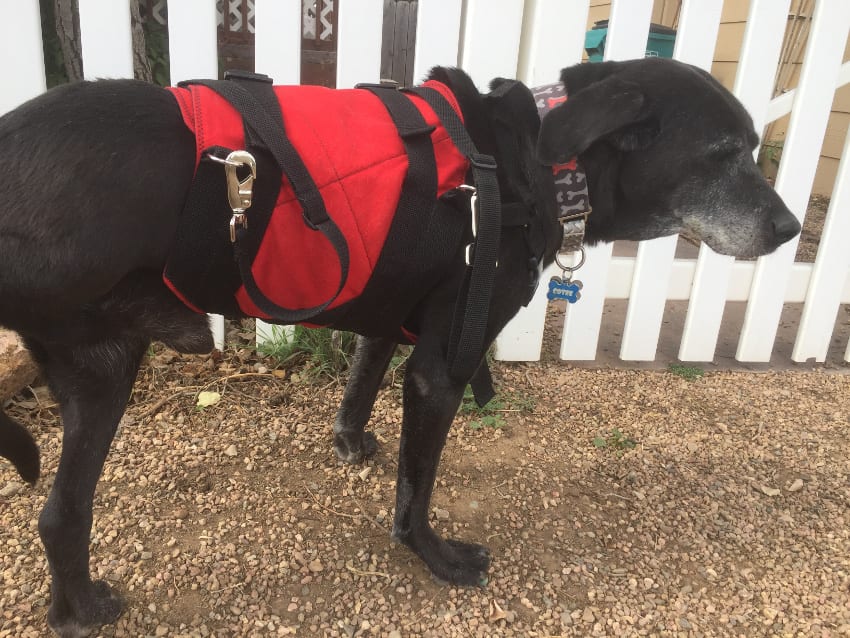 "I love it!! It was actually surprisingly extremely easy to put on him" she reports. "I was shocked because I had ordered various vests n harnesses for Torpedo in the past, and they were nightmares to figure out n didn't fit, and I ended up returning them. And that's prob because they weren't made with Tripawds specifically in mind. This one is sooooo different!"
Many people are surprised by the harness' configuration and think its too complicated to use, just by looking at it. But Dr. Contreras says it's not at all difficult to use.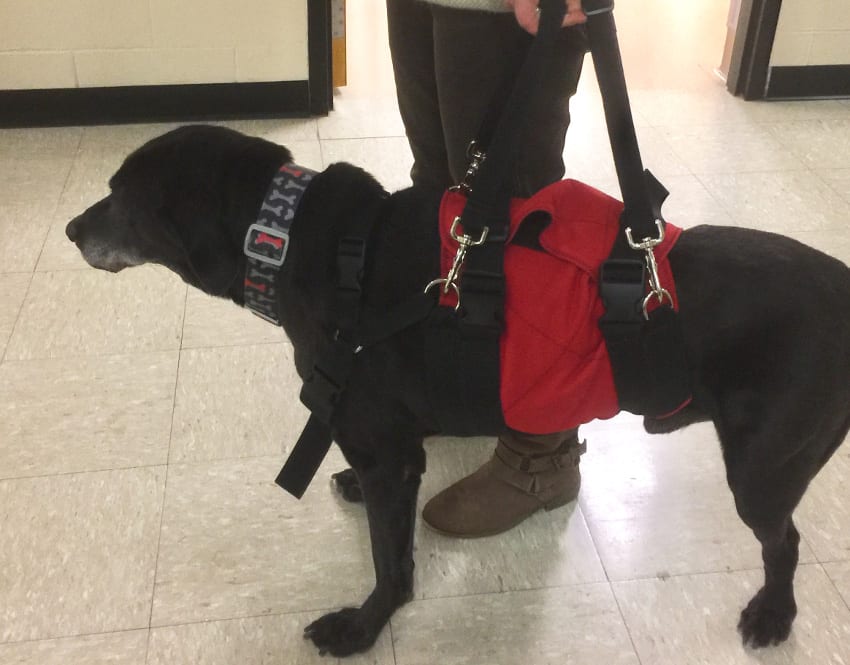 "Cotee seems to tolerate it really well, but it's so easy to get on n off that I won't make him wear it all day. Lol. It'll be just for walks. Another thing is that it's so great that the harness absolutely makes it much easier for Cotee to walk because it's redistributing his weight by allowing me to lift areas where his old muscles are struggling. Hopefully it'll also help him to regain strength since we'll be walking more now!"
More About the Custom Pet Support Suit for Tripawds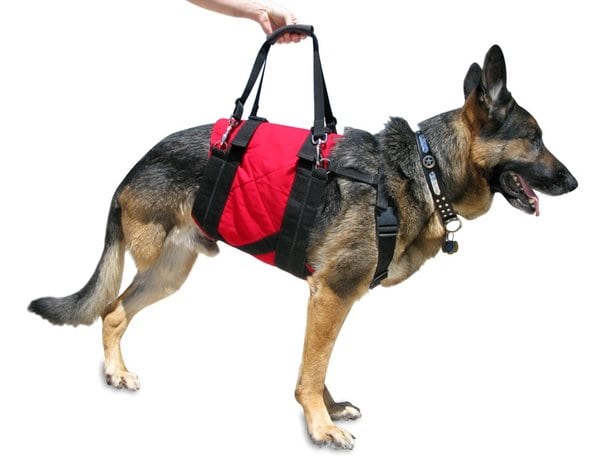 If your Tripawd needs extra assistance like Cotee, we highly recommend this harness. Made by Animal Suspension Technologies, this harness is a totally custom version of the ready-made Get-a-Grip harness.
Great for three-legged dogs needing extra help
Custom tailored to your dog's body measurements
Sturdy and made in the U.S.A.
works for both front and rear leg amputees
non-slip fabric won't rotate
complete wrap-around design
full underbelly support
design allows for male anatomy
several points of adjustment
adjustable handles for taller people
easy to put on and remove
For more information check out our Custom Pet Support Suit information page, or feel free to contact us today to discuss your Tripawd harness needs.