If you've never seen a special needs catio, today is your lucky day. Rosemary, Boots and Mini want you to see the beautiful outdoor enclosures that keep them safe from outdoor hazards.
Tour This Amazing Special Needs Catio
It's a fact: all cats live healthier, longer lives when they are protected from the dangers of free-roaming outside. Of course it's not easy to keep a cat contained in a home. And the truth is, cats would rather be outside. If you struggle with letting your cat do what comes naturally, an outdoor enclosure is the number one way to give your pet the best of both worlds.
Rosemary and Boots are enjoying outdoor life in Seattle, thanks to DIY catio plans from CatioSpaces.com.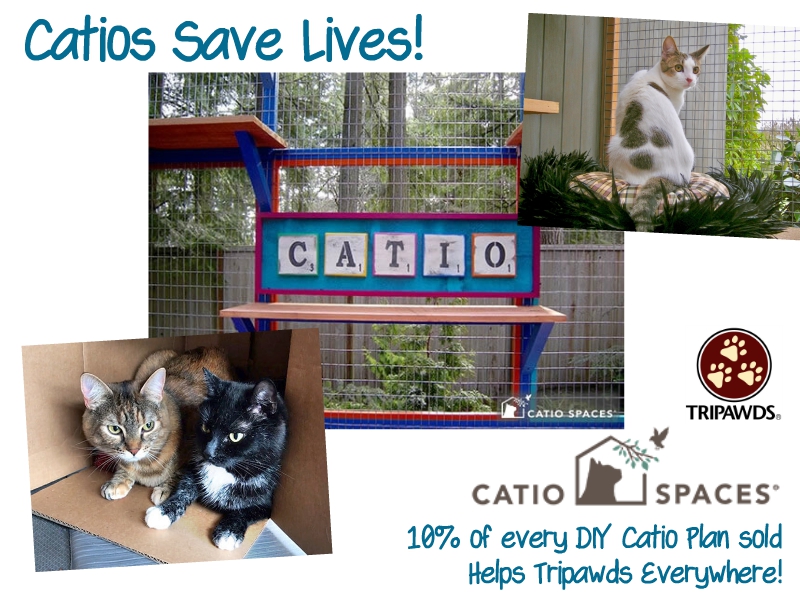 We learned about these resilient kitties when Tripawds was featured in a recent Catio Spaces blog post called "Are Catios Good for Special Needs Cats?" These two adorable critters aren't Tripawds, but they were born with cerebellar hypoplasia (CH), a rare but painless congenital condition that causes kittens to have underdeveloped physical coordination.
Boots and Rosemary can never be allowed to free-roam outside, but that doesn't stop them from wanting to do it. The catio space their people built for the houseboat where they live is perfect for any special needs cat, including Tripawds. Check it out:
Mini the Tripawd was also featured in the Catio blog. This little three-legged kitty was found hitchhiking inside a car's engine compartment, and miraculously survived a five mile journey!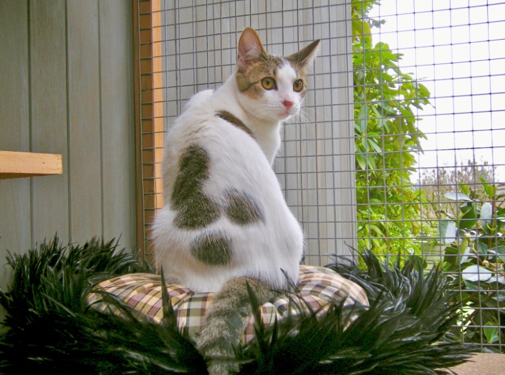 Her adopted parents wanted to make sure that never happened to her again, so they built an outdoor enclosure with Catio Spaces plans.
Best Features for a Handicapped Cat's Outdoor Enclosure
Catio Spaces keep all cats safe, and they are especially great for helping Tripawd cats preserve those remaining limbs. Here's what Catio Spaces founder Cynthia included in Rosemary, Boots and Mini's enclosures:
ramps
railings
wide shelves
foam tile flooring for soft landings
and rugs for gripping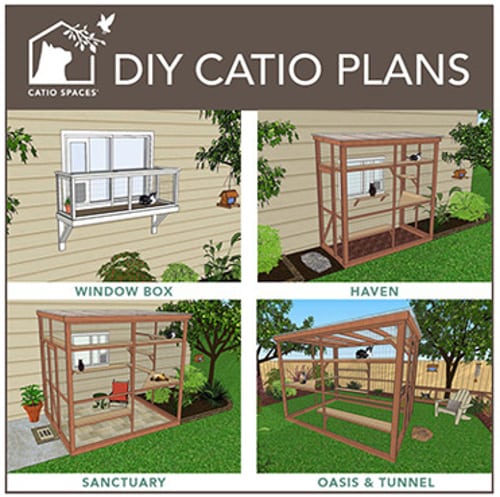 And don't furget, when you use the promo code "TRICATIO," Catio Spaces will donate 10 % of the sale to the Tripawds community!