We all want our Tripawd's new harness to fit comfortably, but many of us are making one common dog harness fitting mistake when we place it on our pup.
Are You Making the #1 Dog Harness Fitting Mistake?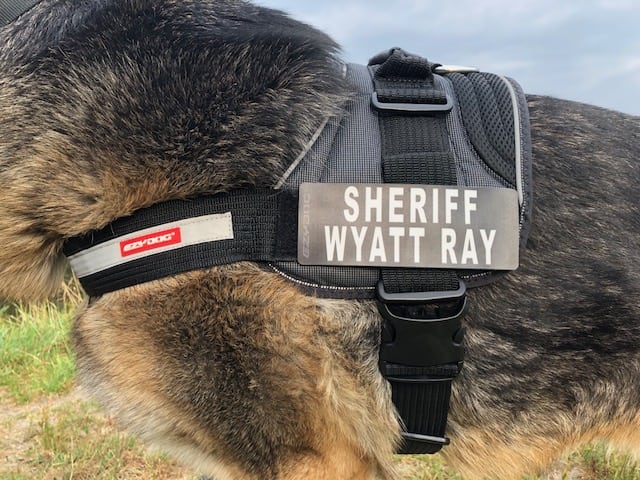 Tripawds Spokesdog Wyatt Ray had outgrown his old Convert harness that he got as a young dog. The more mature Wyatt needed an Extra Large Custom Convert Tripawd harness to show off the name badges made especially for him.
Coincidentally, while traveling back from Alaska to the USA, we noticed that EzyDog's headquarters were on our route in beautiful far northern Idaho. What a great reason to pay a visit! We swung by for a new Convert harness and to finally meet the crew that we've been working with for many years.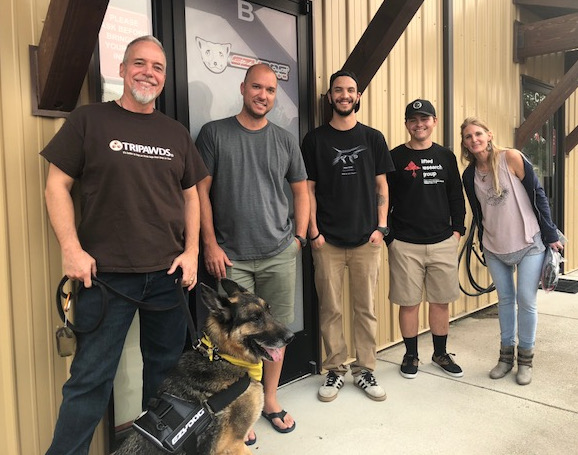 We had a fun time meeting up with the EzyDog USA crew! They always go the extra mile for Tripawds and we are furever grateful.
The Big Dog Shares His Best Dog Harness Sizing Tip
While we were visiting, we talked with the Big Dog at EzyDog USA, John Hatcher (aka Angel Hurley's dad). We chatted about how great the Convert harness is for Tripawds, when he mentioned this very important dog harness sizing tip to us:
You want your Tripawd harness to be snug.
Loose harness straps can cause chafing and irritation.
Many people mistakenly leave their dog's harness on too loosely. That can cause the straps to rub fur and skin.
You should be able to fit two fingers snugly
underneath the harness straps,
or the harness will rotate and slip, which causes chafing.
If your Tripawd Convert harness slips around, try tightening up the straps a bit more until you cannot slide more than two fingers underneath.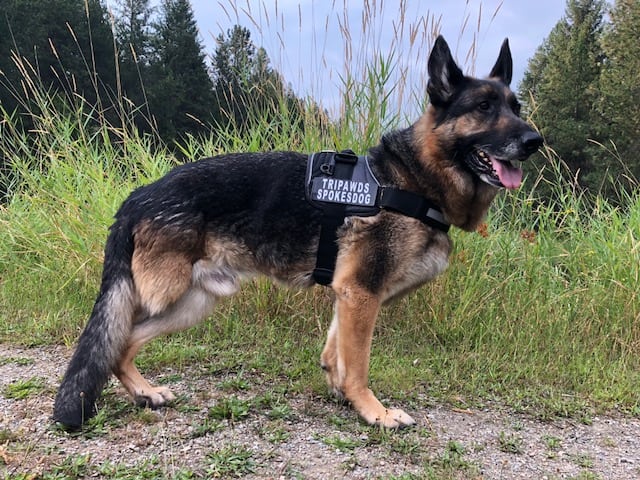 We hope this tip helps you and your pup enjoy many years of use from your harness! Wyatt is sure making the most of his.
IMPORTANT UPDATE about Front-leg amputee dogs: As of 2019, the Flagline Harness is now our best harness for front-leg amputee dogs. The Convert is still a great walking harness for many Tripawds, but no harness is 100% perfect on an amputee. Many have a tendency to rotate because there is no second front leg to keep it in place. Proper sizing and fitting is important with any harness but especially the Convert. Always measure carefully before ordering. Contact us with any questions.