When you order a Webmaster harness for your Tripawd, keep in mind that the manufacturer ships harnesses with the straps pulled all the way in. Almost everyone who opens their package first looks at it and thinks "Oh no, my harness is too small!" But before you contact us for a return authorization, take a look at these important tips to lengthen the Webmaster harness straps.
How to Lengthen Webmaster Harness Straps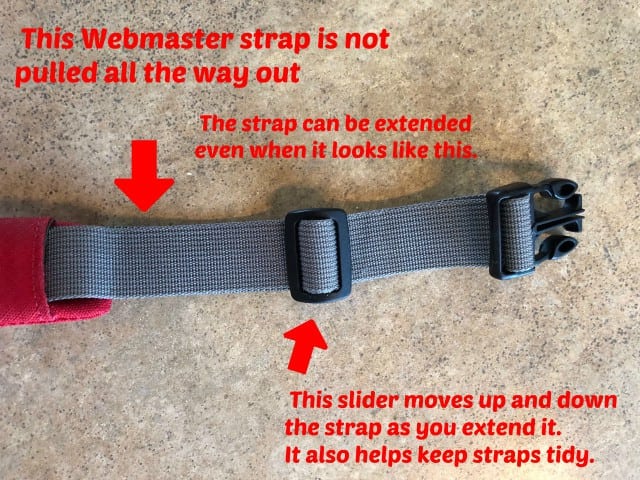 No, you didn't measure incorrectly. Your Tripawd's Webmaster harness straps are pulled all the way in so it can ship in a cost-effective envelope. About 99 percent of the time, the harness fits if you follow these steps:
Step 1: Extend the Harness Straps
Extend all harness webbing straps completely out until the end of each strap reaches the corresponding buckle. Keep in mind that strap ends may be tucked inside the padded strap sleeves.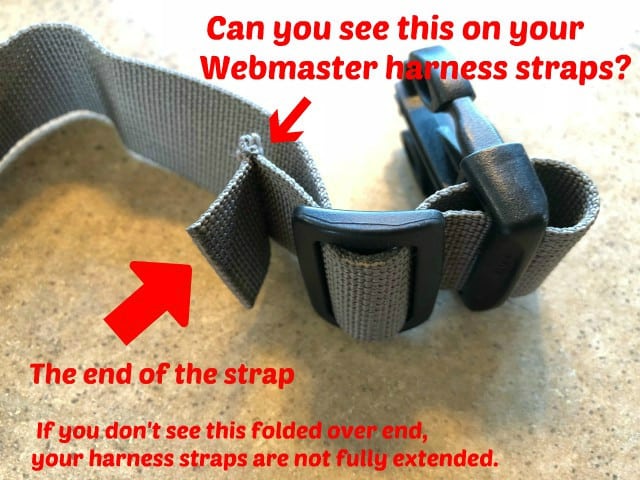 Step 2: Look for the Loose End of Each Strap
The entire length of the harness straps are actually tucked way into the padded strap sleeves. Sometimes loosening them takes some persistence, but unless you see the loose end of each strap, they haven't been pulled out all the way.
The harness has five adjustment points and it ships tightened to the smallest configuration. Please ensure all the straps extending from the three-point front support junction are also adjusted properly. They can each be extended for a looser fit.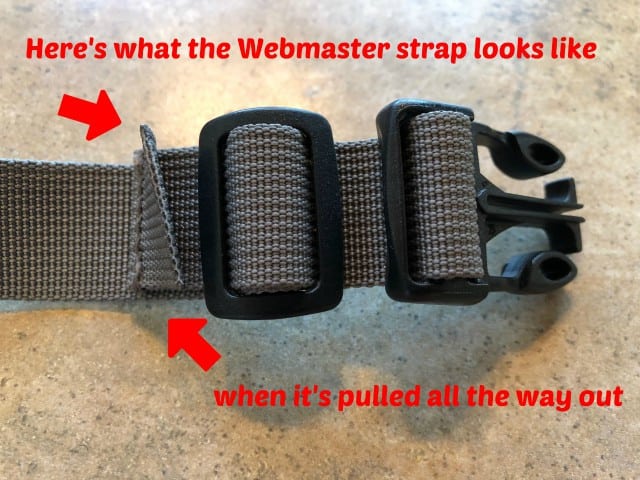 The chest and belly straps can also be lengthened. The harness should be snug, but not constricting.
Here's a video that shows how to
lengthen your Tripawd's Webmaster Harness straps
Recommended Reading
Where to Order a Ruffwear Webmaster harness for your Tripawd