When it comes to harnesses, always remember there's a big difference between walking harnesses and assistive harnesses.
Walking harnesses give you the ability to attach a leash to your pup without putting pressure on your dog's neck.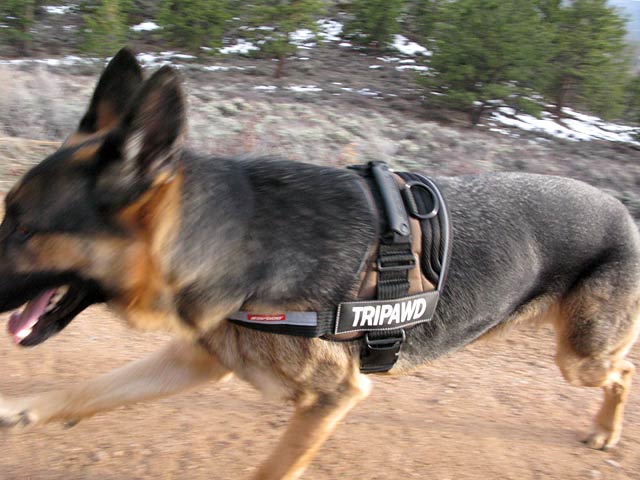 Assistive harnesses also give the leash another point of contact with the dog, but they also help you help your Tripawd get around easier.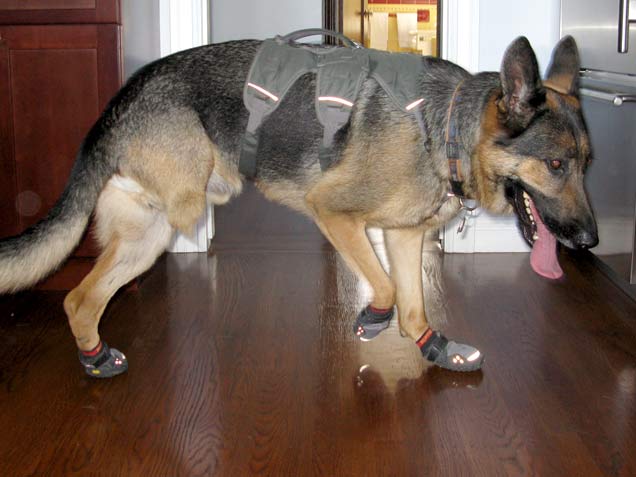 With handles and extra straps that enable you to lift, hoist and assist your dog under different conditions, assistive harnesses are a great idea for Tripawds who love to roam beyond the backyard, as well as for three-legged dogs who need extra mobility support.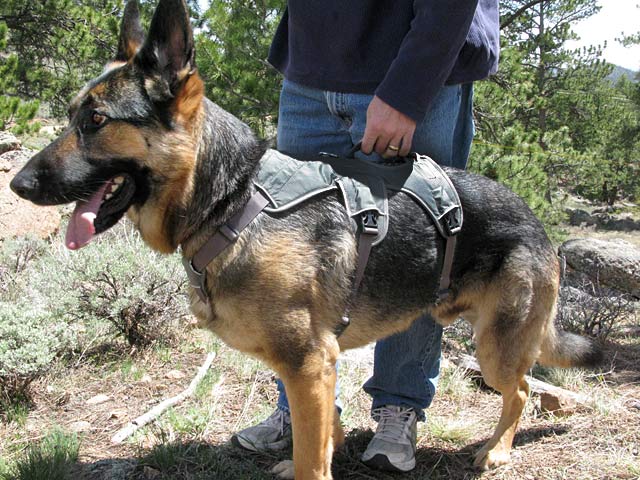 The Ruff Wear Web Master harness is our all-time best-selling Tripawd harness. The durability, strength and comfort of this lightweight dog harness is unparalleled in the industry. We can't say enough good things about it.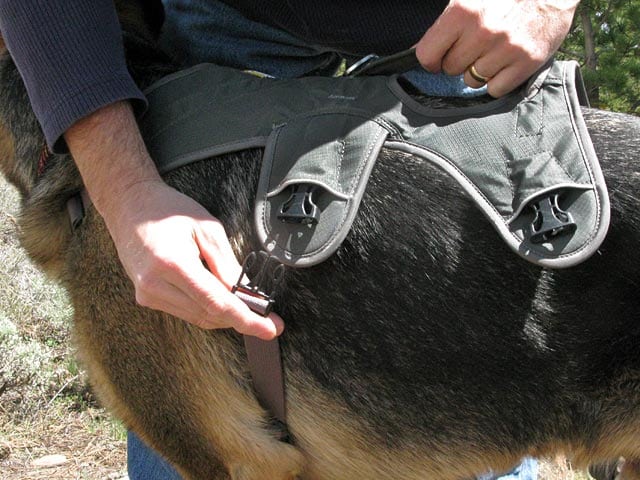 If you're thinking about purchasing a Web Master, please watch these videos to ensure your Tripawd has the best fit possible when wearing the world's #1 assistive harness for three legged dogs.
Before You Buy: How to Measure Your Dog's Girth for the Web Master Harness
After You Buy: How to Adjust the Web Master Harness
Got questions about the Web Master Harness for Tripawds? See our Web Master Review or contact us today!
Thanks for shopping with the Tripawds Nation. All purchases made here help offset the costs of maintaining this community.