As humans, we naturally think that longer walks and Tripawd dogs are important for strengthening. Unfortunately, that's not the best way to help our heroes get stronger leg muscles to walk longer. Here's why.
First, have you ever seen our article, "How to Strengthen a Tripawd's Leg Muscles"? If not, here's a quick summary:
Be Careful with Longer Walks and Tripawd Dogs
Even though a Tripawd wants to go on long walks after amputation surgery recovery, that doesn't mean they should.
Walking your Tripawd only builds endurance. It does not build strength.
Your time together is better spent by practicing daily strengthening activities.
Let's dig in to each point to make sure we're on the same page.
Your new amputee dog will want to walk more than they should
There's nothing better than seeing your dog get their sparkle back. Recovery is hard work! About the time you feel good about recovery, your new Tripawd will want to get back to walks around the neighborhood. They've been cooped up and bored, who can blame 'em?
Our dogs do a good job convincing us they can handle their old walk around the neighborhood. When they look energetic, it feels logical to think that longer walks help Tripawd dogs get strong. We want to get back to our routine, so for a few days, you'll probably think your Tripawd is doing great on those long walks.
But when their body catches up with their brains, look out.
We often see new amputee dogs have a post-surgery "crash" because they get too much activity, too soon after surgery. Muscle strain and pain is common in new amputees of any age. Setbacks are common.
Walking your Tripawd only builds endurance, not strength
Until your Tripawd builds strength, taking your Tripawd for longer and longer walks does not do them any favors. Endurance and strength work together. However, rehab therapists tell us that strengthening Tripawd dogs after surgery is a higher priority than building endurance.
A body's core muscles (abdominal and back) must be strong enough to continuously propel a Tripawd forward with good form. If not, you're asking for and injury, or possibly a remaining leg surgery.
So what gets Tripawd dogs stronger? Core strengthening exercises!
Daily Strengthening Exercise Tips for Tripawd Dogs (to Prepare for Longer Walks)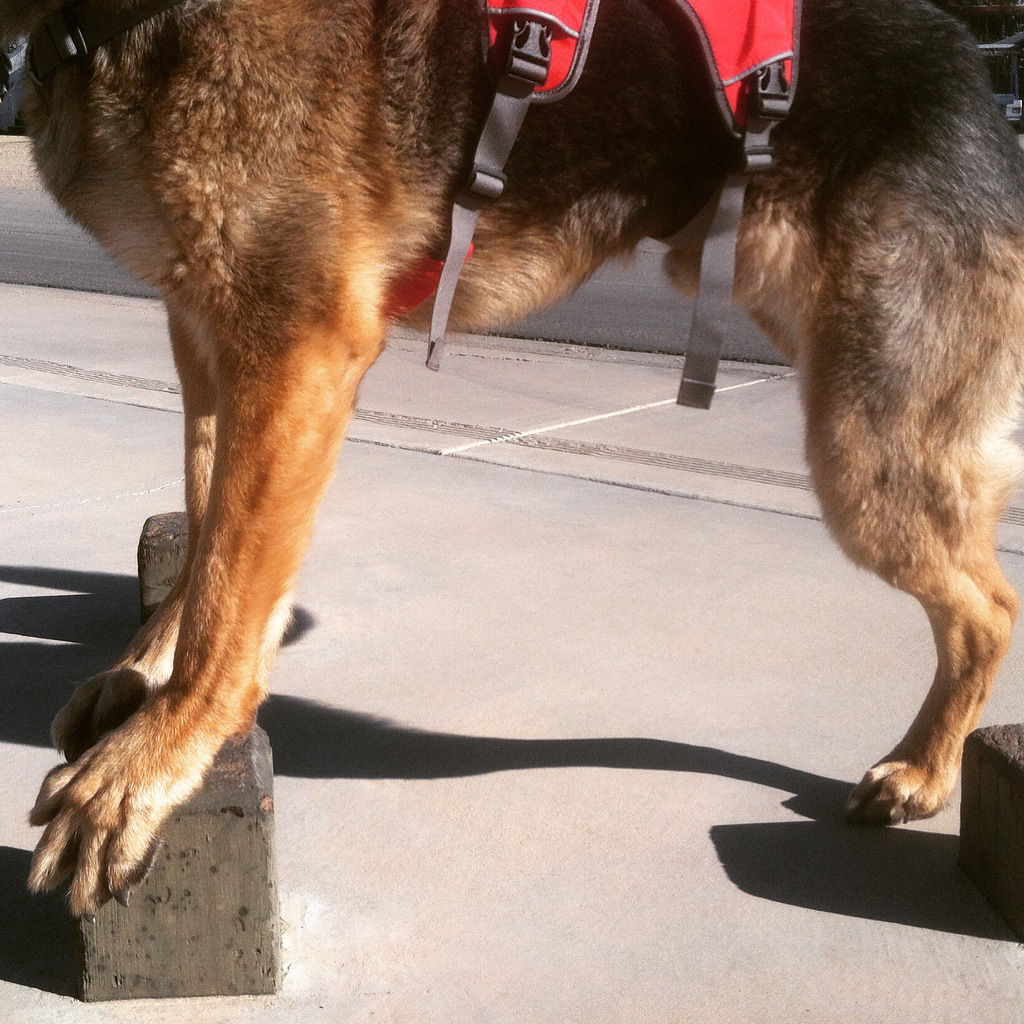 Of course you're anxious to get back to longer walks with your Tripawd. Just don't put the cart before the horse (or the Tripawd!). Check out these important daily core strengthening exercise tips for amputee dogs:
Take shorter, more frequent walks during the day (no more than 10-15 minutes each).
Practice proprioception ("body awareness in space"). Walk your pup on uneven surfaces. For example, your Tripawd builds strength by walking over small hedges, up and down curbs, and stepping over sticks and logs.
Play with FitPAWS canine conditioning gear several times a week, but make daily use your goal.
We would love you to shop for canine strengthening gear here with Tripawds. But we also know money's tight after amputation bills come in. So why not save some money and build your own dog fitness equipment in the meantime? See: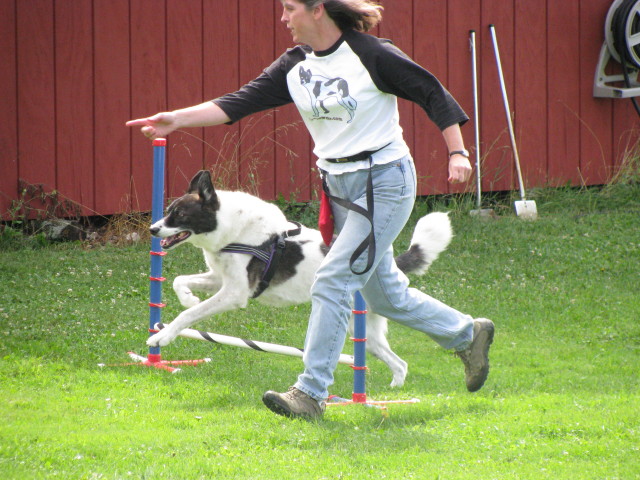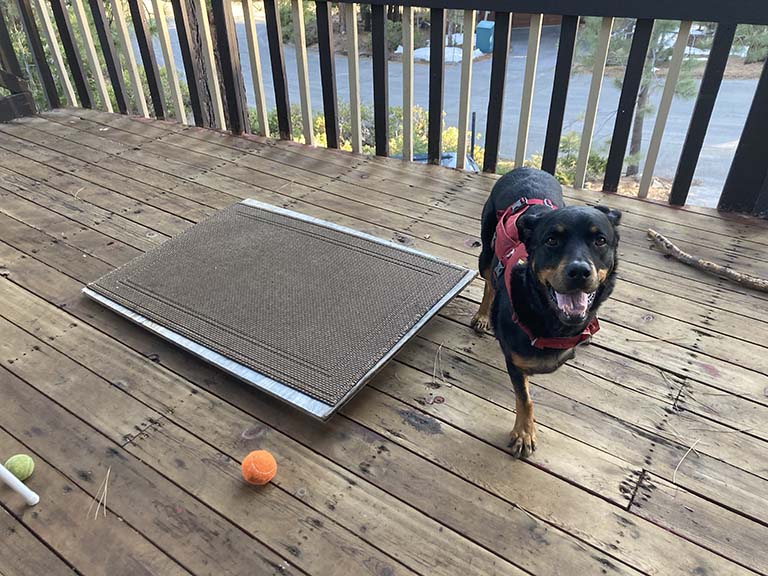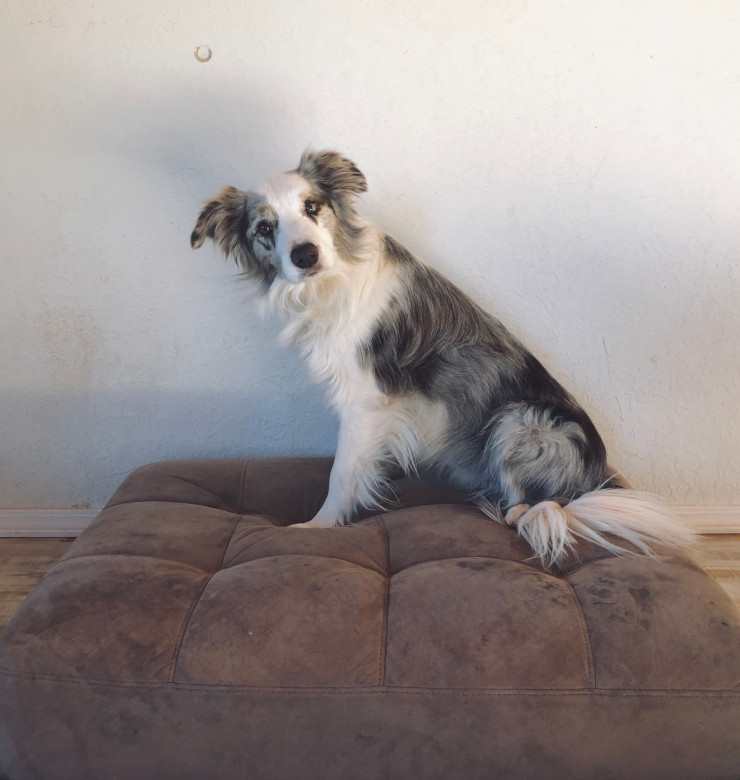 Learn more about fitness, walks, and Tripawd dog health needs
Get your amputee hero strong and fit with a new Tripawd home exercise program from veterinarian and rehab therapy expert Dr. John Waterhouse.