As we jump into the dog days of summer, you'll see that all the cool Tripawds wear Ruffwear Gear! That's because with three different ways to escape the heat, your Tripawd can stay cool inside and out wherever you roam.
On Hot Days, Cool Tripawds Wear Ruffwear Gear
Summer begins this Saturday, but it probably already feels like it if you live in the northern hemisphere. Our lucky dogs have three great ways to stay cool in the coming months, thanks to three pawsome products made by our friends at Ruffwear. Here's why all the cool Tripawds wear Ruffwear gear, all season long.
The Ruffwear Swamp Cooler Jacket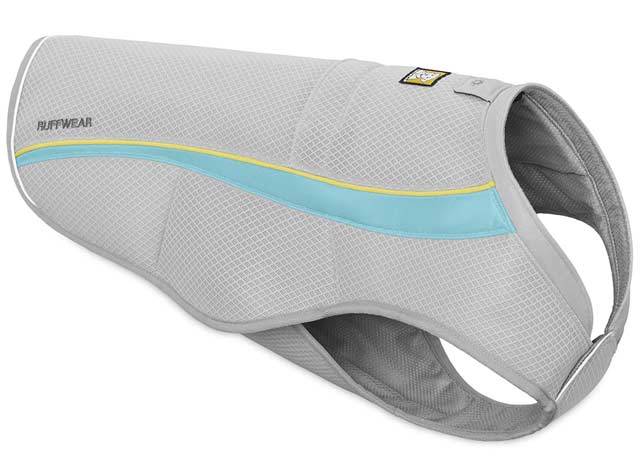 Yes, you want your dog to wear this jacket in summer! Why? Because it's like stepping out of a swimming pool and feeling the cool air on your skin. This is an actual thing, that's known as "evaporative cooling." And it's how the Ruffwear Swamp Cooler helps your dog stay comfortable in hot, dry weather.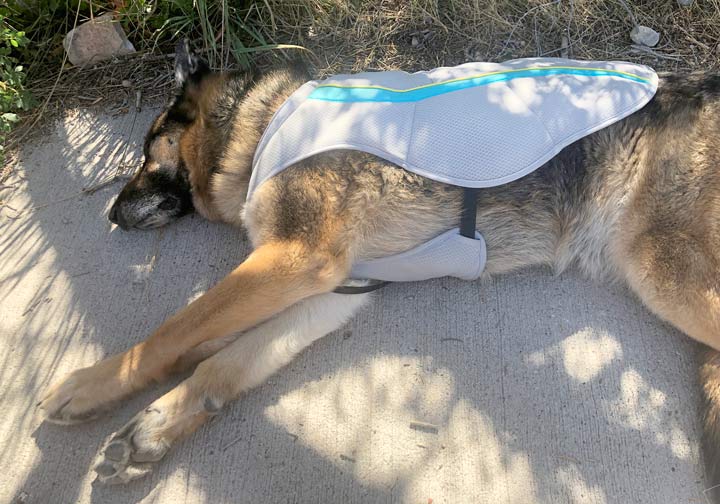 Just rinse it under cool water, wring out and put on your dog. The three layers work like air conditioning for dogs; the middle layer absorbs and stores the water, while the other layers evaporate the water to create a cooling effect for the dog's surface temperature. It works best in drier climates and even gives 50+ UPF protection from the sun.
The Ruffwear Webmaster Harness Cooler (aka the Core Coolerâ"¢)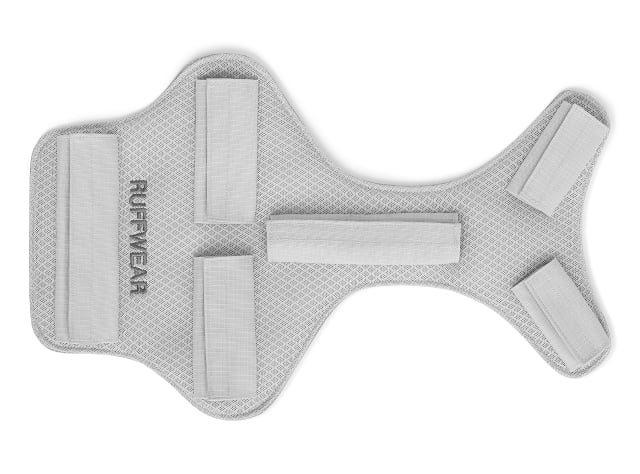 When it comes to staying cool in summer, the Ruffwear Webmaster Plus Harness is our favorite option for most Tripawds. Why? Because of the Ruffwear Core Coolerâ"¢. It works just like the Swamp Cooler. Just rinse it under cold running water, and evaporative cooling lowers your dog's body temperature.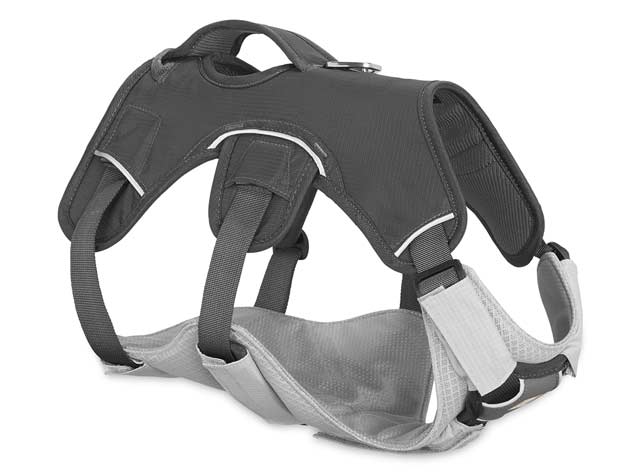 Wicking outer layer facilitates evaporation.
Wicking middle layer stores water for evaporation.
Comfortable inner layer transfers a cooling effect to your dog.
Like the Ruffwear Brush Guard accessory, the Core Cooler gives additional support when lifting and assisting your Tripawd. The hook and loop fasteners make it easy to attach to the harness. Put it on your dog's Webmaster now before the temperature goes up. Replace it in fall with the original Webmaster Plus Brush Guard configuration.
Order a Core Cooler with your Webmaster Plus Harness. If you already have a harness, buy the Core Cooler on Amazon.
Ruffwear Jet Stream Cooler Vest
The Ruffwear Jet Stream Cooler Vest™ is another pawsome cooling jacket for dogs.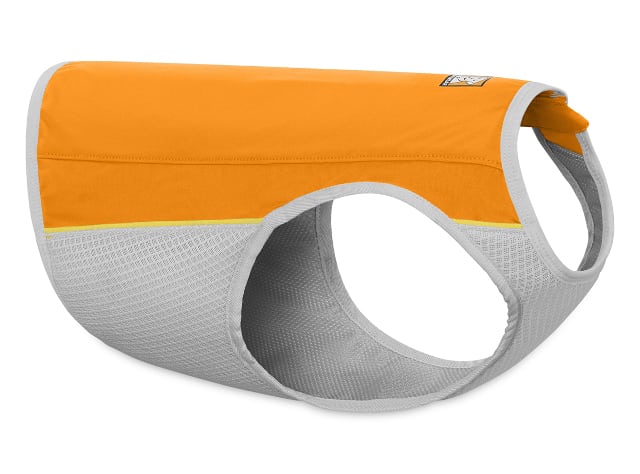 The Jet Stream works exactly like the Swamp Cooler and Core Cooler, but it's made for active dogs who don't slow down during summer.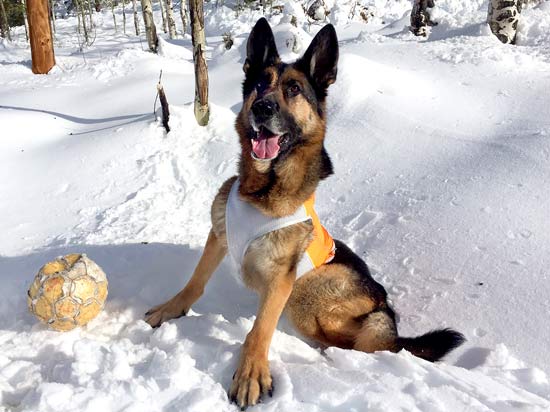 The Jet Stream has a sporty, form-fitting cut that allows movement while keeping the dog cool in warm conditions. We recommend it if your Tripawd is a go-getter all summer long!
Get the Jet Stream Cooling Jacket in the Tripawds Gear Shop today and join all the cool Tripawds wearing Ruffwear gear this season. Hoppy Summer!