Ruffwear Jet Stream Cooler Vest
$39.95
The Ruffwear Jet Stream efficiently cools dogs during warm weather adventures with shading and evaporative cooling technology. To activate, simply wet the Cooler Vest and wring it out.
Description
Is your Tripawd active even in the heat of the day? If so, the comfortable Jet Stream cooler vest is the best choice. The Jet Stream by Ruffwear has a sporty, form-fitting cut that allows movement but still keeps dogs cool with Ruffwear's evaporative cooling fabric.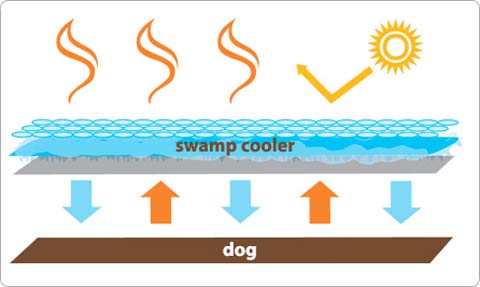 The Jet Stream helps keep dogs cool in warm weather the same way as the Swamp Cooler cooling vest. Evaporative cooling (like a real swamp cooler) exchanges your dog's heat with the coolness of the stored water keeping your dog comfortable during outdoor adventures in the dog days of summer.
Available in Blue Lagoon or Salamander Orange colors. Prices subject to change.
Find best Jet Stream price and more reviews on Amazon.