Entertaining a recovering Tripawd dog or cat is tricky, but these Tripawd boredom buster games for dogs will help! Check out Kinzi's favorite interactive brain games, and for all you Tripawd cats out there, be sure to check out "The Top Five Interactive Games for Cats on Three (or Four!) Legs."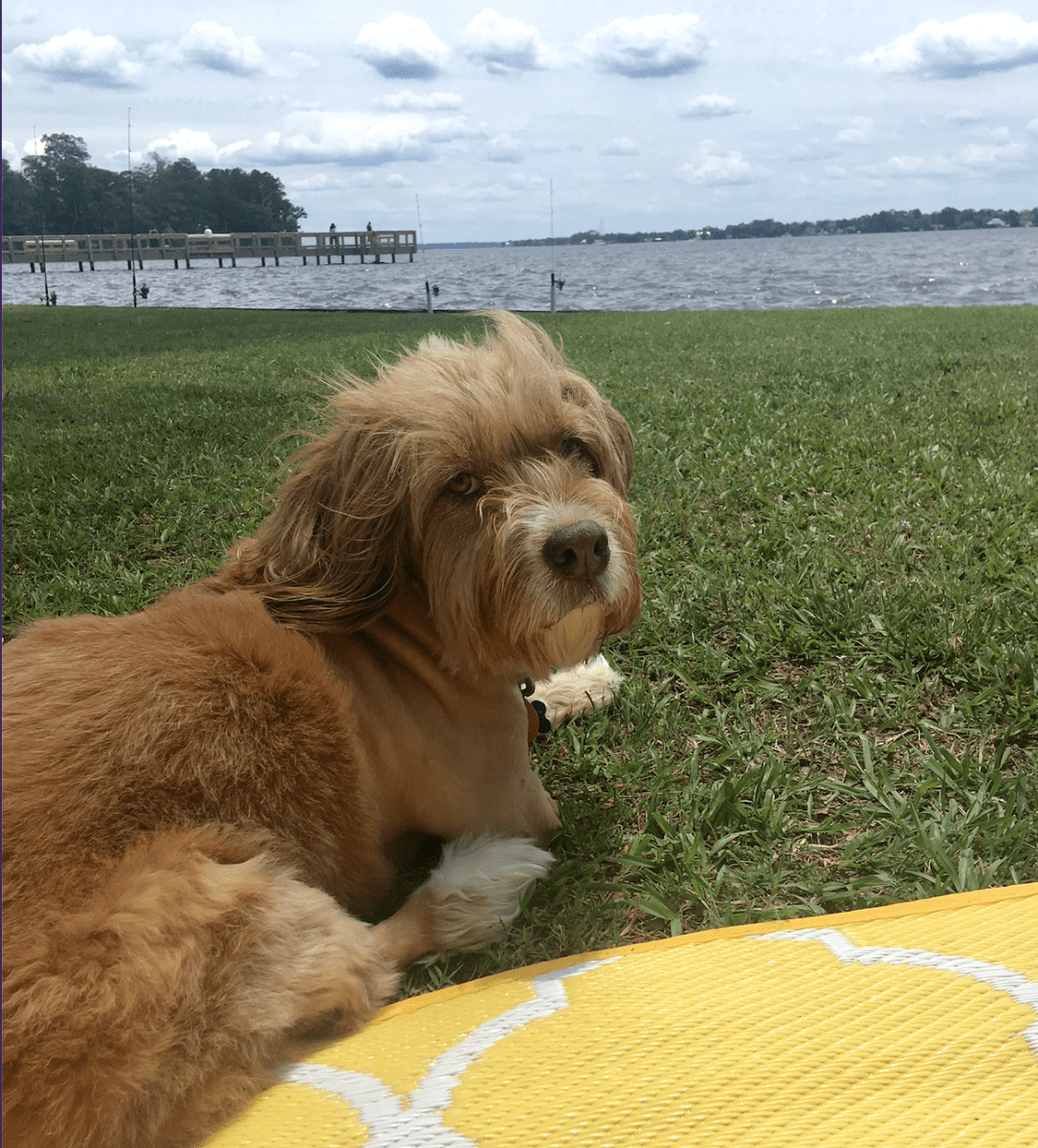 This blog post contains Amazon affiliate links; when you shop through them for any products, the Tripawds Community receives a small commission. Thank you for your support!
A big thanks to Kinzi for sharing her new toys with the community. Here's what we learned about how she's passing the time during recovery, in Kinzi's latest pupdate. Her mom writes:
She loves brain games, I'm so glad I read about them here. This forum has truly been a blessing.– Kinzi's mom
Scroll down for a video of Kinzi playing with her new game,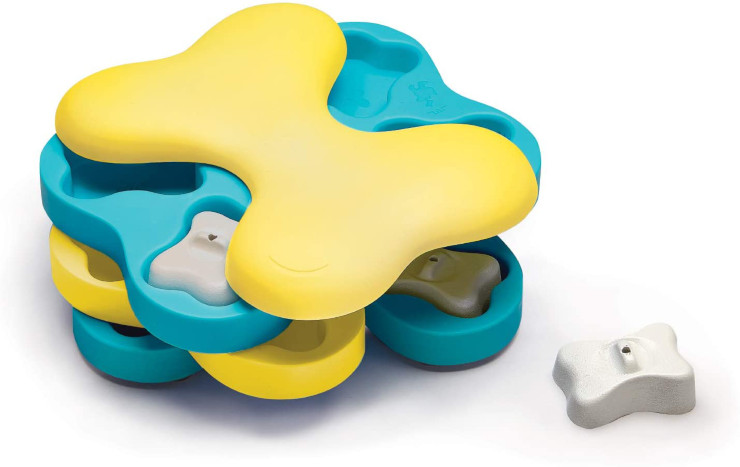 Nina Ottosson Dog Puzzle Games are smart, stimulating, and challenging for your dog's brain. Place the game on the floor and encourage your Tripawd to work for treats!
EXERCISE YOUR DOG'S MIND with the interactive Dog Tornado puzzle toy. This engaging dog treat dispenser provides a fun physical & mental challenge for your pup.
HOW TO PLAY: Place your dog's favorite treats in the 3 levels of spinning compartments and let the dog games begin!
MAKE IT A BOREDOM BUSTER: The puzzle toy's 12 compartments will keep your dog busy while redirecting destructive behaviors – a great addition to any dog toy box.
PROVIDES FEEDING FUN: It's a hand washable treat dispenser dog toy that can be used to feed your dog healthy snacks or dry kibble. Having to solve the food puzzle creates an engaging, slowed down mealtime.
Lucky Kinzi is also playing with another fun game,
Here's what her mom thought about this one:
"It is long but I was crazy impressed that she learned how to open a drawer to get to treats on her second try! She's a smartie and I'm finding she's less mischievous when we play brain games with her."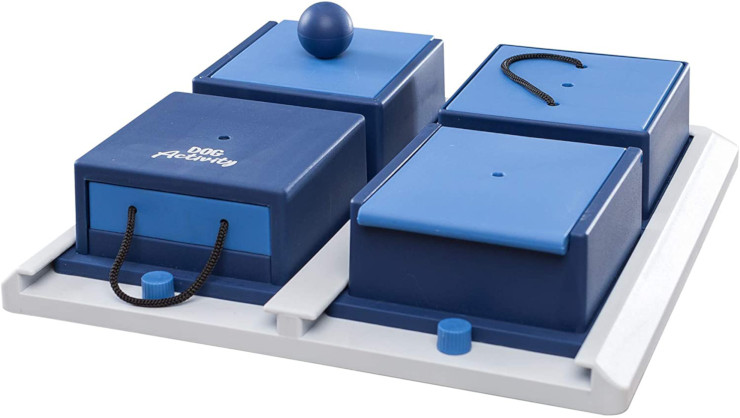 TEST YOUR DOG'S SMARTS! The game is meant for intermediate players but any dog can have fun with it.
PLAY ONE OR ALL FOUR. The boxes can be individually placed on base or used together.
TRY EACH CHALLENGE! Each has a different task to master in order to retrieve a treat. You can vary the number and placement of treats to increase level of difficulty.
LEARN NEW GAMES. Includes a booklet with tips, tricks for challenging and training dogs through play
Do you have favorite brain games that your dog or cat enjoys? Be sure to tell us about them so we can share them with the community.
Thank you for shopping with Tripawds!
A portion of all sales (pet related or not) made via these Amazon affiliate links helps the Tripawds Community.