Cat care has improved so much over the years. We think an enclosed "Catio" for cats is one of the best innovations yet, especially for the three-legged variety!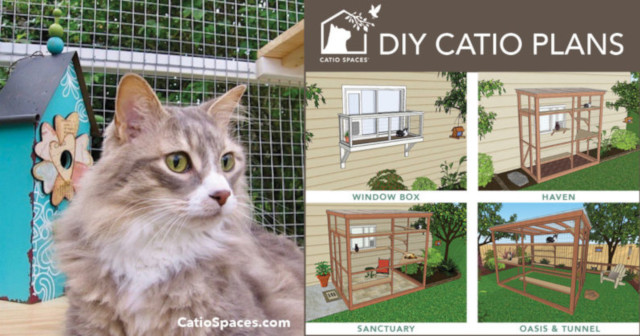 Keep Cats Safe This Hallow's Eve–and Every Day Inbetween!
Our friends at Catio Spaces in Seattle are awesome catio plan designers (and big advocates for the Tripawds Nation!). Since October is National Animal Safety and Protection Month, we want to share some of their pawesome catio plans for renters, homeowners and everyone who loves a cat.
Top 3 Benefits of Catios
Protects cats from accidents, predators, poisons, diseases from other animals or getting lost
Provides a healthy lifestyle with the enrichment of fresh air, exercise, sunbathing and bird watching
Reduces indoor multi-cat issues by adding more territory and stimulation
A Catio for Cats Keeps Danger Out and Enjoyment In!
There's no doubt about it: cat enclosures keep our beloved feline family members and wildlife safe. Just look at Serena's Garden Getaway Cat Catio, designed by Catio Spaces of course. You will love watching her enjoy all the fresh air and birdwatching she wants, without being in danger.
One of the best ways to learn about the benefits of cat enclosures is by checking out Catio Spaces' recent blog post, "Catios & Catios Tours: A Growing Trend for Cat Enrichment and Safety."
What are catio tours?

A catio tour is exactly what it sounds like. Organized by animal and wildlife organizations in a city, catio owners provide access to the public on a self-guided tour of homes to view their catios. Tour participants enjoy seeing happy catio cats, inspiring catio designs, and all the amazing ways cat parents are solving the indoor-outdoor dilemma for their feline family members. Whether small or large, the tours showcase catios for patios, decks, gardens and more.
These enclosures are such a quality of life booster that Catio Spaces will even show animal welfare organizations and cat parents how to host their own tours. Just sign up for a "Catio Tour Planner" to get started.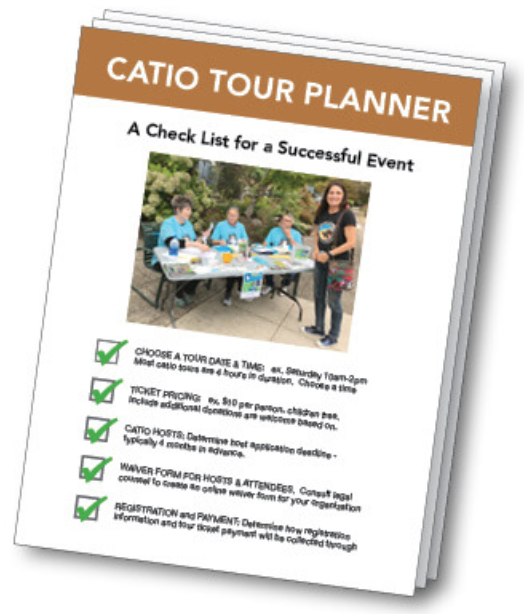 Relax, You Can Build a DIY Cat Lounge
Don't let the thought of building a cat enclosure scare you. Catio Spaces makes it super simple to build your own enclosure. These plans come in all sorts of designs from simple window boxes to detached multi-level structures.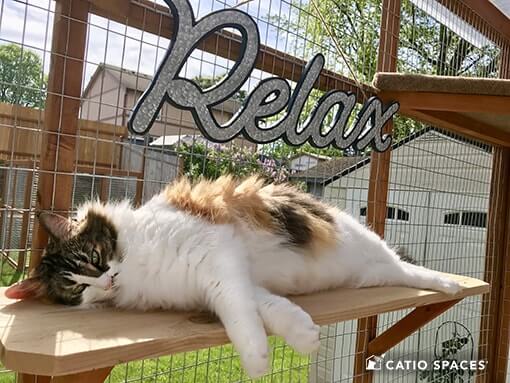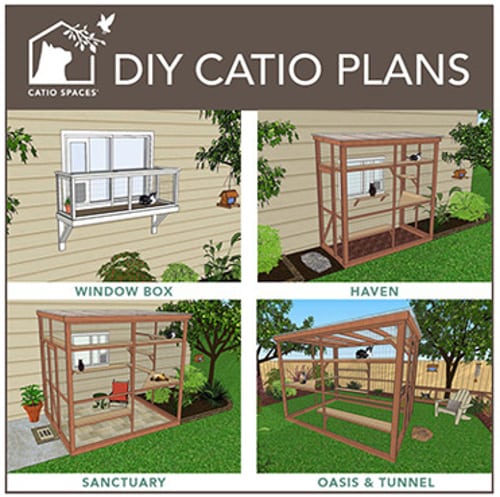 And don't furget, when you use the promo code "TRICATIO," Catio Spaces will donate 10 % of the sale to the Tripawds community!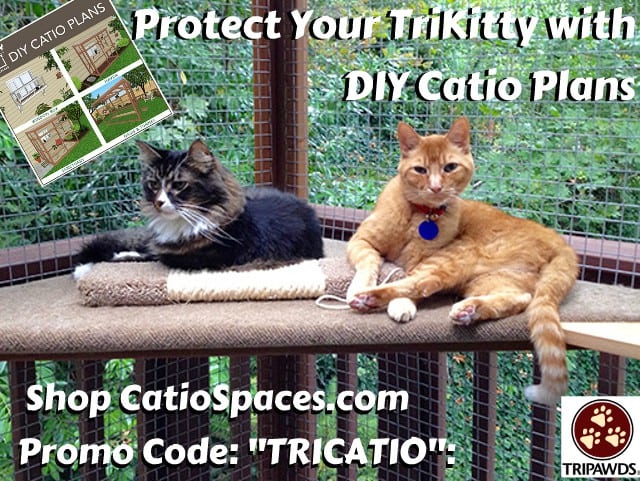 If you decide to tackle a DIY cat lounge, contact us so we can share your story!