Looking for a way to protect your three-legged cat from harm in the great outdoors? We found the best way to do it: DIY catio plans for your Tripawd, starting at just $39.95.
These DIY Catio Plans are Pawesome!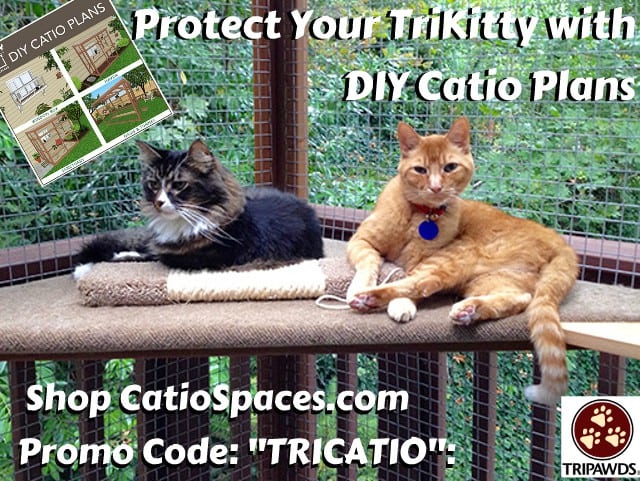 Through the years, many members joined us because their outdoor kitty lost a leg after getting hit by a car, was stuck in a trap or endured a terrible outdoor accident. Over the years we've learned that the best way to protect any cat from those horrors, but especially a more vulnerable Trikitty, is a secure, outdoor enclosure for cats.
Catios are not a cage, they are stimulating outdoor play areas for cats and their humans. Catios range from basic to luxurious and everything inbetween!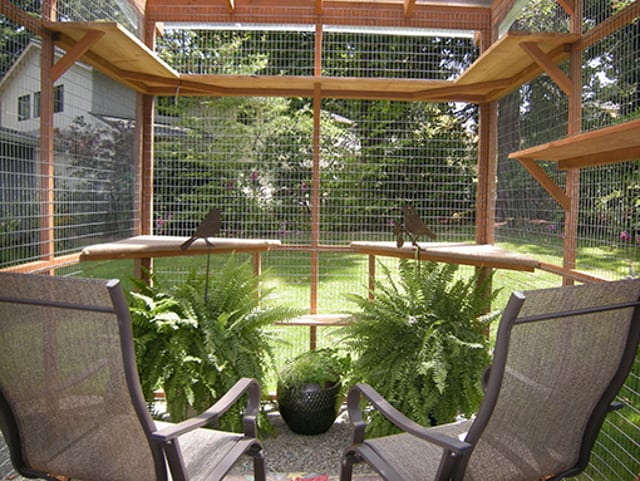 These wood-framed, escape-proof enclosures with perches and lounge spaces help solve the indoor/outdoor dilemma faced by cat parents, by providing a safe outdoor environment and peace of mind. Birds and wildlife love them too, since over 2.4 billion birds are killed each year by free roaming cats in the U.S. Yikes!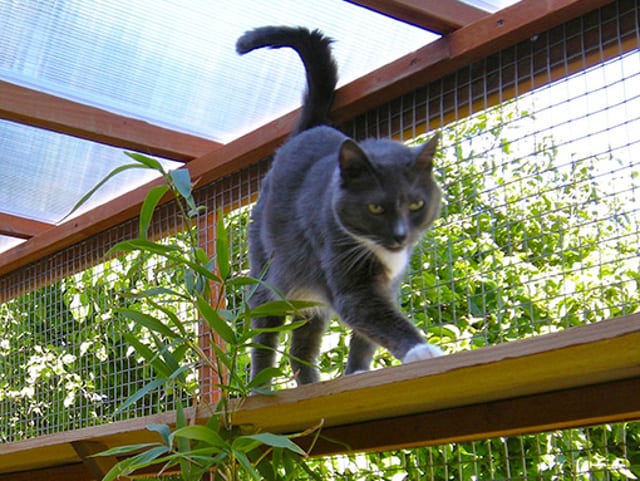 Top 3 Benefits of Catios
Protects cats from accidents, predators, poisons, diseases from other animals or getting lost
Provides a healthy lifestyle with the enrichment of fresh air, exercise, sunbathing and bird watching
Reduces indoor multi-cat issues by adding more territory and stimulation
If you're stuck paying off high vet bills, there are many affordable ways to keep your outdoor Tripawd cat safe, like these temporary outdoor enclosures for cats on Amazon. When your budget allows, you can get started your own amazing DIY catio plan by CatioSpaces.com!
CatioSpaces for Every Home, Every Budget
Catios come in all sorts of designs. The ones at CatioSpaces are among the best. Plus, when you use the promo code "TRICATIO," Catio Spaces will donate 10 % of the sale to the Tripawds community!
THE WINDOW BOX
Compact, veranda-style window box catio applicable for slider or sash windows. (small, medium and large sizes)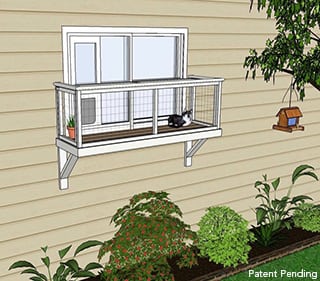 THE HAVEN
Compact, 3-sided catio perfect for a garden, patio or deck. Space for human access. (3×6, 4×8 sizes)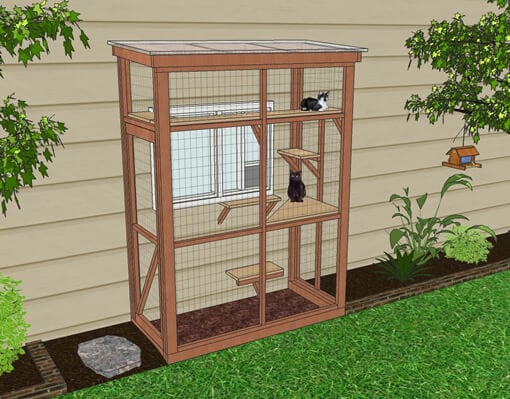 THE SANCTUARY
Deluxe, 3-sided catio ideal for a garden, patio or deck. Space for human seating. (6×8, 8×10 sizes)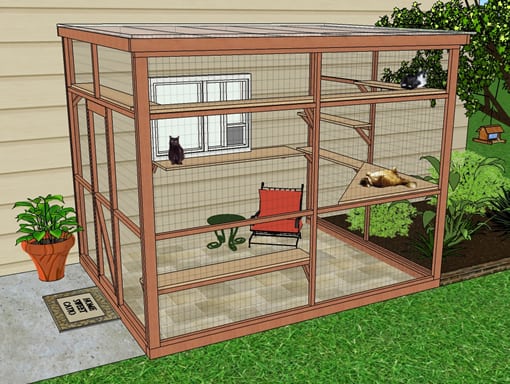 THE OASIS & CAT TUNNEL
Deluxe, 4-sided catio for a garden or yard with a cat tunnel connecting to a house. Space for human seating. (8×8, 8×10 sizes)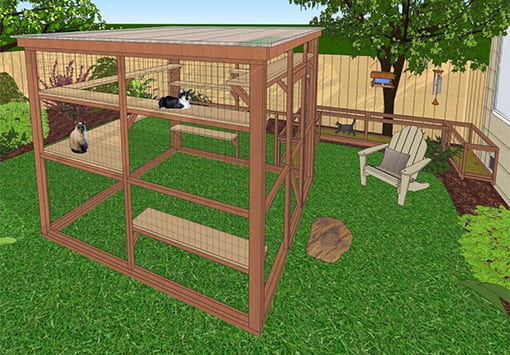 Pricing ranges from $39.95-$69.95 depending on the size and type of catio. Plans can be purchased online as a pdf download. Gift certificates for a DIY catio plan are also available.
Want more reassurance that these DIY catio plans for Tripawds can work for you? Check out the Catio Spaces YouTube channel. It's filled with real world cat tails like this:
Shop CatioSpaces.com and use the promo code "TRICATIO."
Catio Spaces will donate 10 % of the sale to the Tripawds community!