Tripawds fans can now add a three-paw patch to their favorite support harnesses for three legged dogs. Your dog can now wear his three legged pride, and show your support for the Tripawds community!
Customers now have the option of adding a Tripawds Merit Badge to the following products:
The Tripawds three-paw emblem represents a badge of honor for three legged dogs and cats. It also serves as a merit badge for pet parents who learn so much about post amputation care and quality of life in the Tripawds blogs, forums and e-books.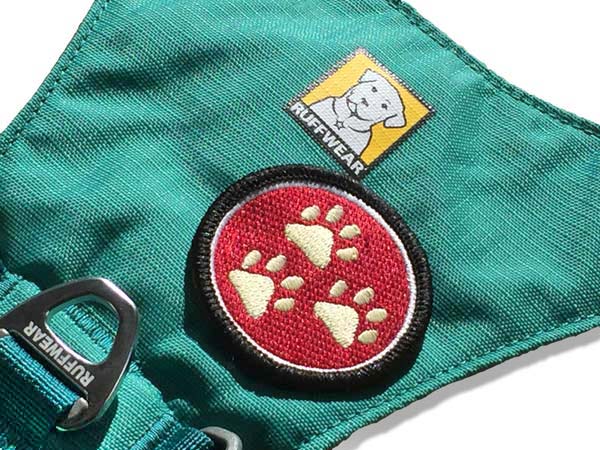 Show your support and spread the word that it's better to hop on three legs than to limp on four! Add the patch to your dog's harness or wear it with pride.

These embroidered badges measure 2″ in diameter. No adhesive or Velcro backing, badges require stitching or fabric fusing tape to attach.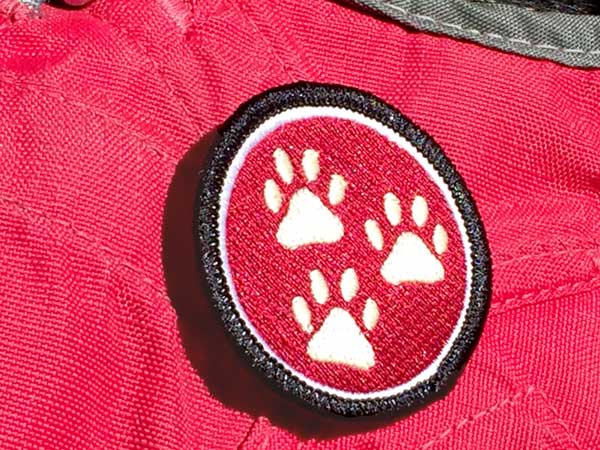 Add a 3-Paw Patch
Your dog has earned the Tripawds merit badge! Add the patch to your dog's harness or wear it with pride. Badges ship Ships separately. Do not attach to harness until proper fit is confirmed. Affixing badge voids harness return.
Already have your harness? Or, want a three paw patch for your jacket or bag? Get your Tripawds Merit Badge here!
In a Giving Mood?