Looking for easy traction to help Tripawds on slippery floors? Use this simple DIY solution to protect new amputee dogs or cats from injury due to slipping on hardwood floors. No time to get all new carpet runners? Fear not! Here's an easy way to help dogs after amputation: bulk yoga mats.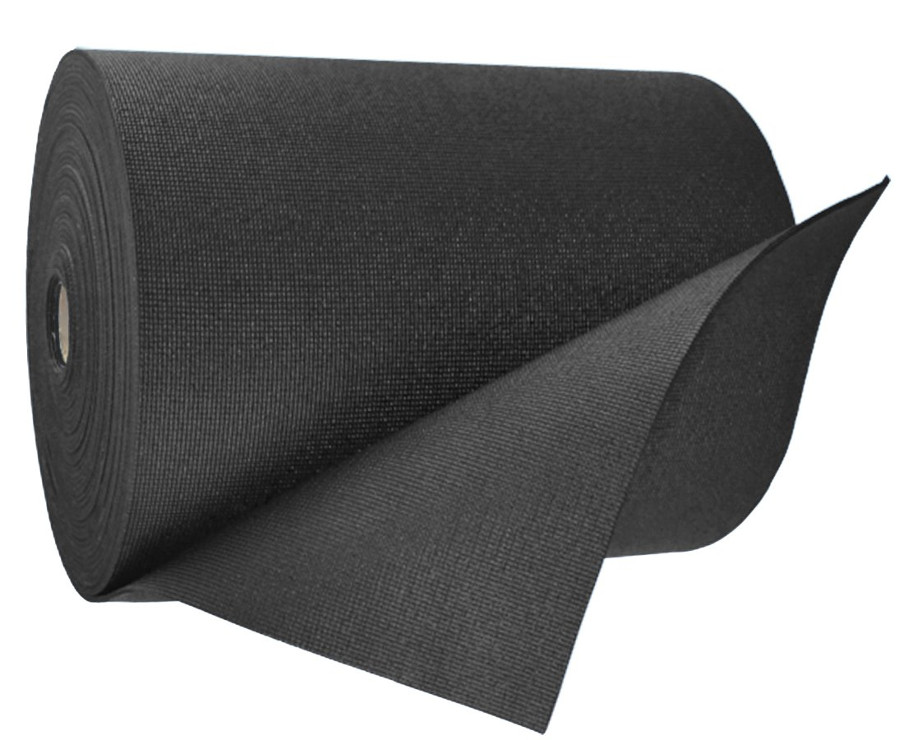 If you're like most folks here, your Tripawds' safety comes first when it comes to your home decor. So if your brand new Tripawd slips on floors, there is one way you can "Tripawd-proof" your home. Improving traction for three legged dogs and cats is the most important thing to consider.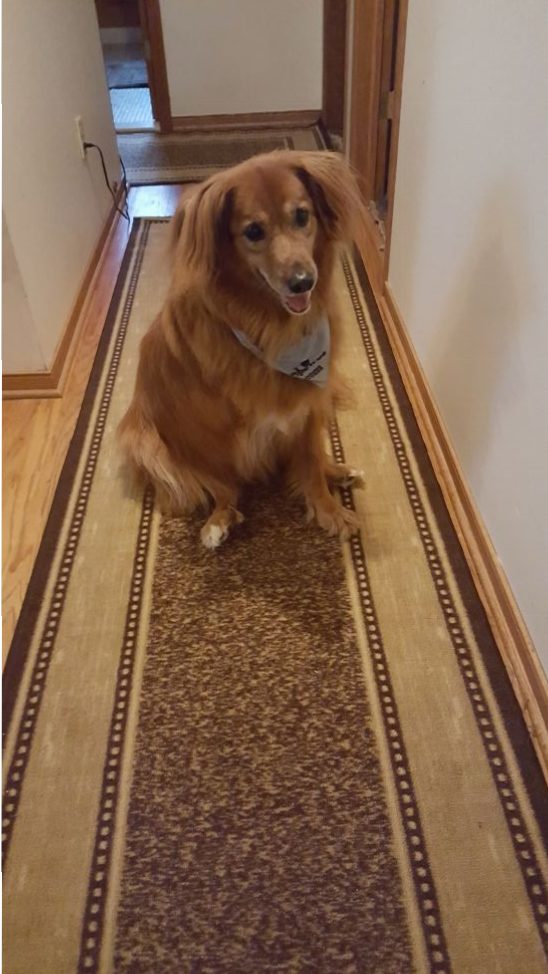 Several of us can tell you from experience just how scary it is when your dog pulls a muscle.  Murphy did it not that long ago just going outside.  He came back in and laid down, wouldn't move, and yelped when we tried to do anything. — Donna, Murphy's mom.
No Time for New Carpet Runners? Bulk Yoga Mats for Tripawds Work in a Pinch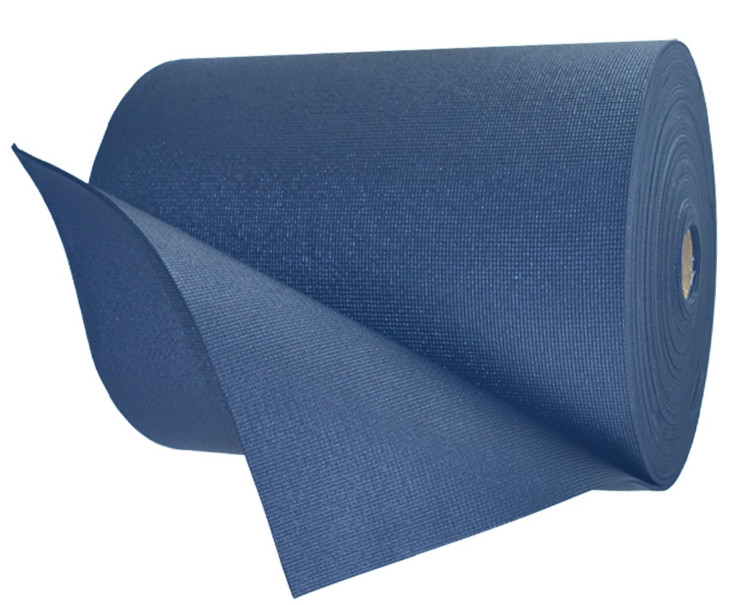 The popularity of wood and laminate flooring in modern homes turned out to be one of the biggest downfalls for three legged pets. Slick surfaces are a hazard, whether or not it seems like a Tripawd can walk on them. One slip is all it takes to throw out a hip or sprain a muscle.
When you're preparing for your Tripawd to come home from the hospital, here's an easy way to throw down traction in a hurry for Tripawds: Buy yoga mats on a roll!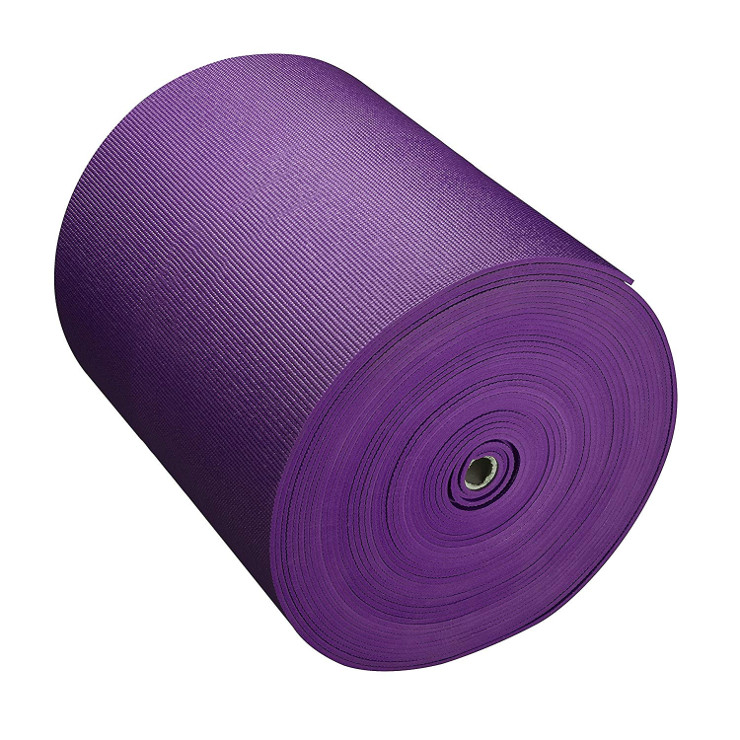 We had no idea anyone could get yoga mats in a bulk roll, until a Tripawd member pointed it out to us in a Tripawds Chat one day.
The nice part is that you can cut them to size for your home, instead of stringing together separate carpet runners.
Get Your Downward Dog on with DIY Traction for Tripawds
Good yoga mats are pretty durable and you can keep them as long as you want. Or, when you finally find the perfect carpet runners to match your home decor, you can donate the roll to an animal rehabilitation therapy institution like, the Medical Lending Library for Pets at Colorado State University. Or, your closest animal rehab center may want them as well.
The majority of us have a mish-mash of no-slip throw rugs and carpet runners strategically placed on our pet's favorite paths. Most of our homes will never win any interior design award, but that's OK. The added traction for Tripawds is the peace of mind we need for our pet's hoppy, healthy life on three!