Our community is stronger because of the tips for Tripawds everyone shares. When we mention things that make your three-legged life easier, the whole community benefits. Today we are hoppy to share a few of Wanderlust Loki's Tips for a Hoppy Life.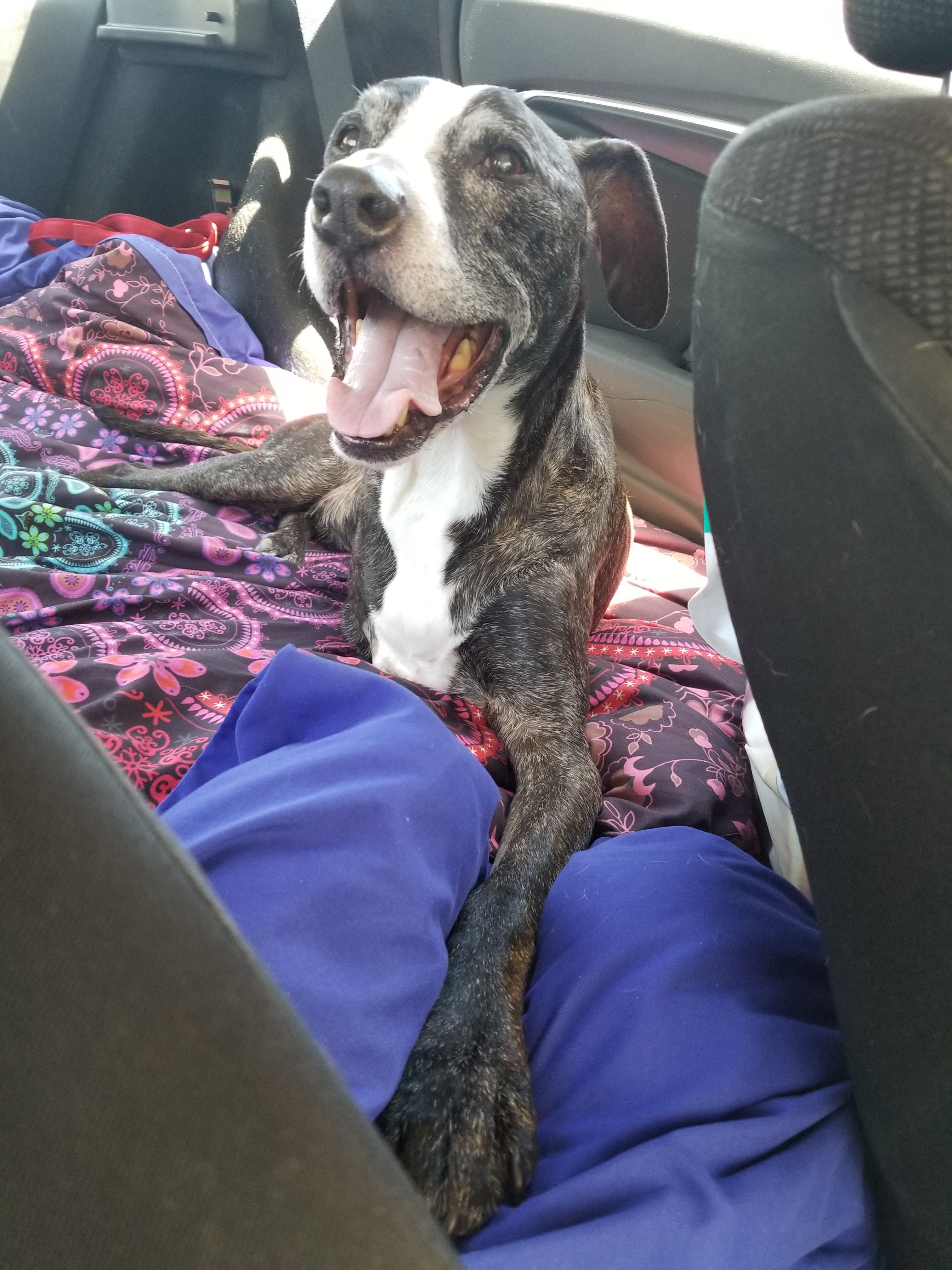 Some are about his favorite Tripawds Gear, some are about daily living. And all are extremely helpful. As a two-year cancer survivor, this handsome pup has lots of wisdom to share. He relayed some of it to his momma Brittnie, who sent us this note.
Follow Loki's Tips for Tripawds for a Hoppy Life
Among the many things we learned about from Tripawds that still apply over two years after amputation: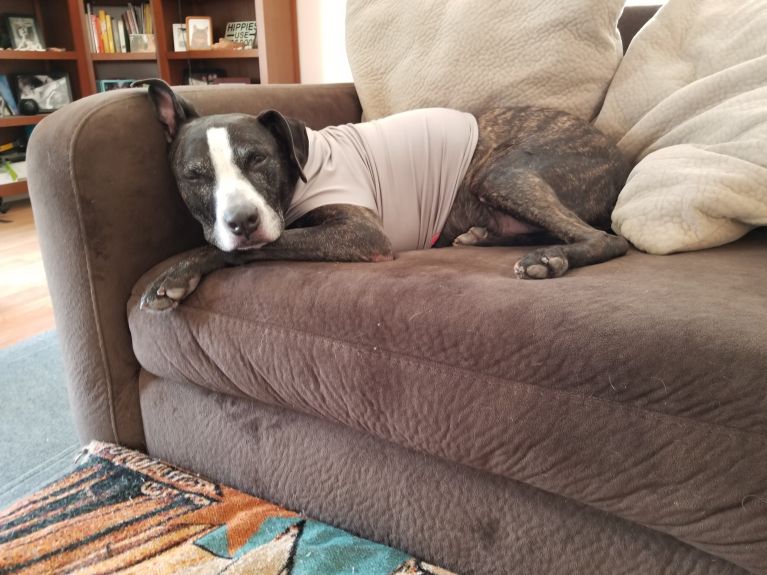 We tried taking him off it at one point, but restarted it because of what a huge difference it had apparently been making (he gets twitchy and cries from nerve/ phantom pain without).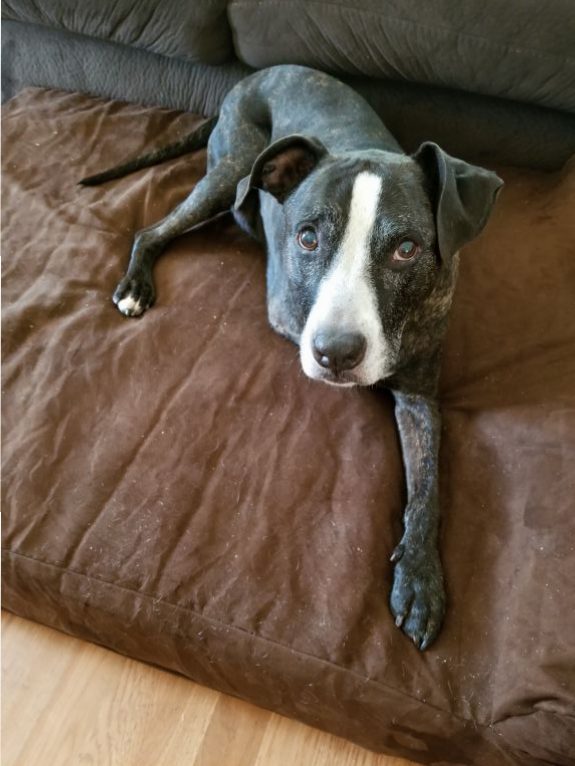 It fits perfectly in my hatchback, too, so he can stand up and look out the windows without losing his balance. When I take Loki on road trips, we all sleep on it because it's still so comfy!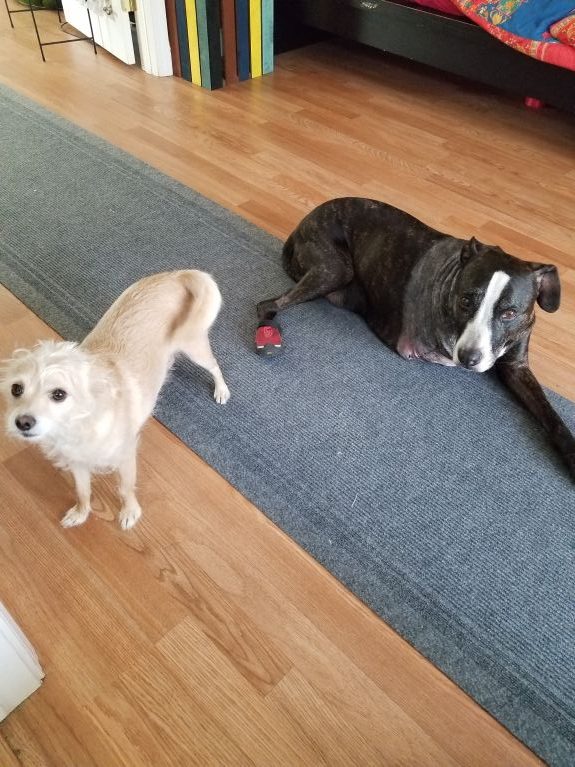 Our house is definitely not making any magazine spreads but Loki specifically chooses to hop around along the runners we got from the discount office section of Home Depot right before his surgery.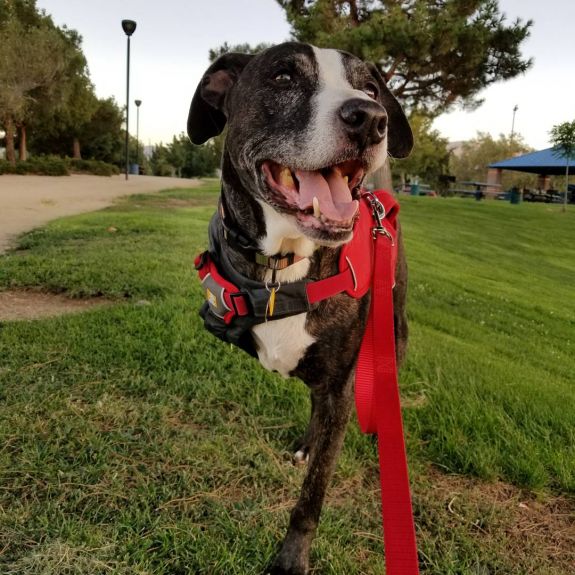 For small trips around town, Loki prefers his regular collar and leash, but for longer walks he enjoys the extra support of a harness that we can use to offset his weight or even carry him a few strides like a briefcase.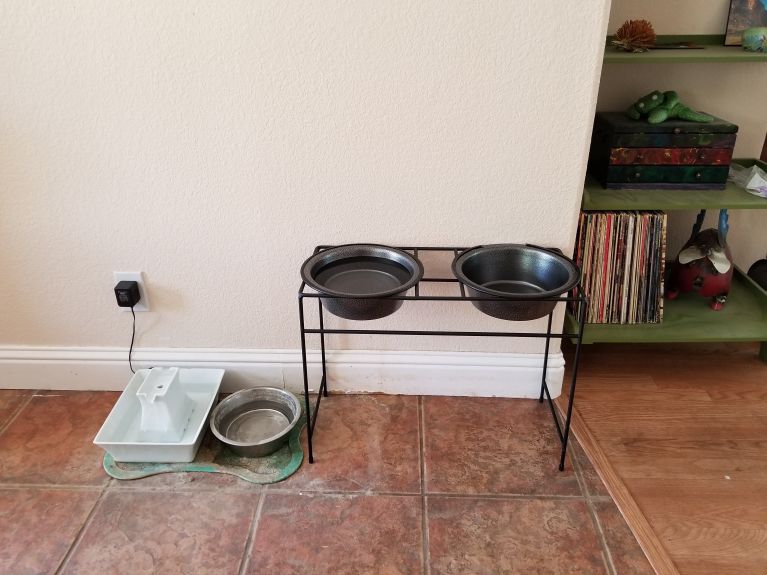 Just easier than putting that extra weight on his power paw to eat.
Diligence without panic, and a capable and compassionate vet!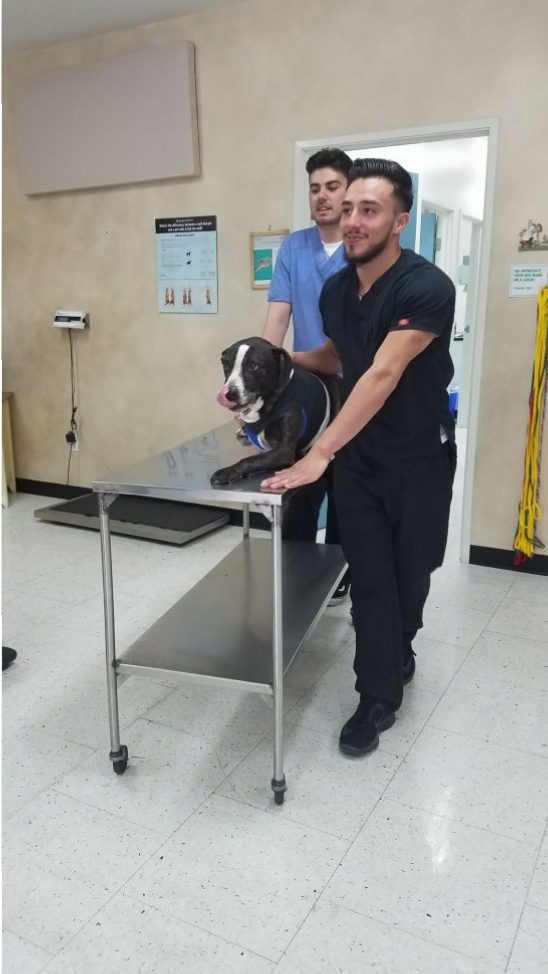 We always get Loki to the vet for new findings, but remind ourselves that usually the lumps and bumps are truly just lumps and bumps! And we love that our vet always gets Loki in right away, despite that they also know he's probably fine.
A big 3-paws up to Brittnie and Loki for sharing such helpful information! For more tips for Tripawds, be sure to get our books, like Loving Life on Three Legs, an amputation handbook for dogs. . .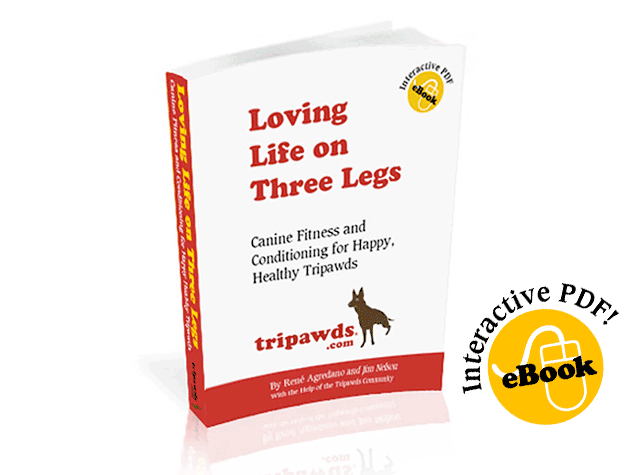 And for felines, check out Cool Tips for Tripawd Cats!