The weather's getting hotter . . . have you taken your Tripawd for a swim lately? If you're at all hesitant about taking the plunge, we encourage you to give the Ruff Wear K9 Float Coat a try.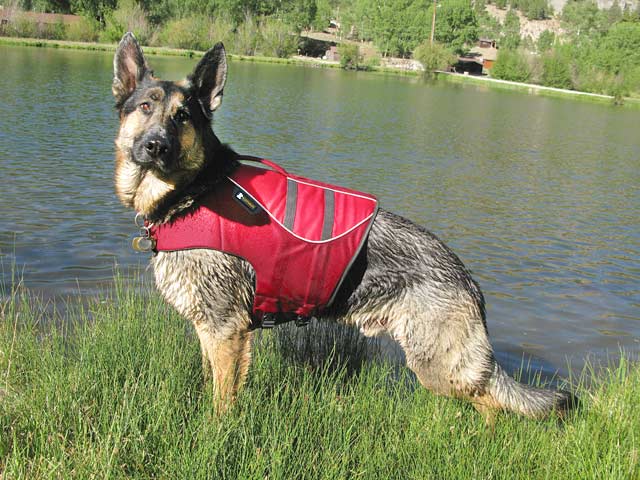 This handy canine floatation device is one of the best ways to ensure that your three-legged hero can swim with confidence and avoid fatigue, no matter what age or type of breed traits your dog has inherited.
All Dogs Can Learn to Swim
Before you jump into the pool, river or lake, remember that not every dog is a natural born swimmer.
Some breeds, like Labradors and Golden Retrievers, are great swimmers because they have traits like fur that traps air, which creates buoyancy in the water.
Other breeds like Greyhounds and Boxers, have body types that makes buoyancy a challenge.
But just because a dog's breed type doesn't take naturally to water, that doesn't mean that swimming is out of the question. All dogs can learn to swim, but those who use a device like the Ruff Wear K9 Float Coat will have the extra confidence they need to feel secure while paddling across a pond.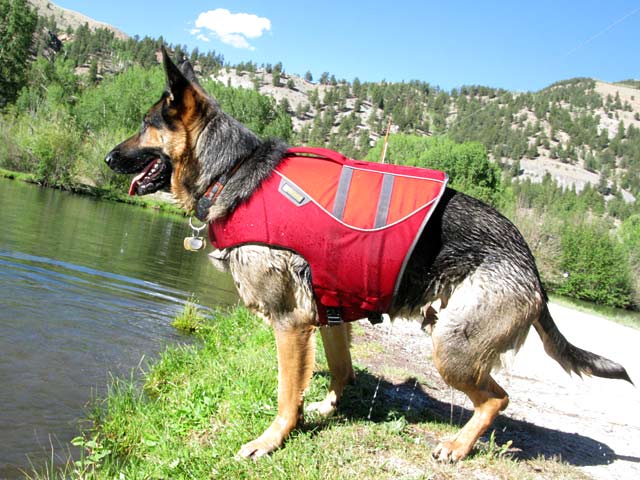 We learned this lesson while using the K9 Float Coat with Tripawd Spokespup Wyatt Ray, who was deathly afraid of water until recently.
Now thanks to a newly re-designed tailored fit, he's like a fish in water, and we believe this carefully-designed floatation device has a lot to do with his new love of all things water.
In addition to being a smart teaching tool, a good floatation vest like Ruff Wear's K9 Float Coat:
prevents dog, especially Tripawds, from swallowing too much water
has appropriate padding to keep a Tripawd upright while swimming, even during rough seas
provides a buoyant lift for your Tripawd once he has reached the point of exhaustion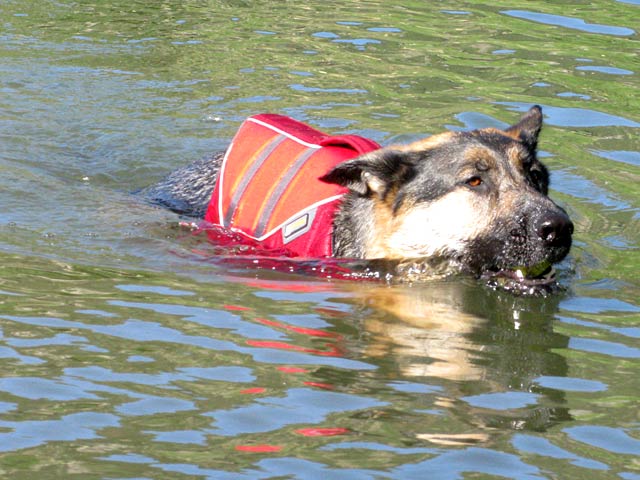 Finally, remember that while swimming alone won't strengthen a Tripawd's remaining limbs, water therapy is a great way to keep your Tripawd's cardiovascular system in great shape.
In combination with other physical rehabilitation modalities like stretching, massage and acupuncture, swimming is one of the best methods for staying in top condition throughout a dog's lifetime.
Try the Ruff Wear K9 Float Coat yourself, we're sure that you'll find your Tripawd is much more resilient in water while wearing this well-designed, durable swim vest for dogs.
Shop here for all recommended rehabilitation therapy gear and devices for canine amputees!