We're barking like crazy about Ruff Wear's newly re-designed Web Master harness because it's the most well-tailored, comfortable and durable version yet.
The following photos show a side-by-side comparison of the old Web Master (left) with the new Web Master (right). Check out the differences.
Here are two photos of Tripawds Spokesdog Wyatt Ray. On top, he's wearing the pre-2012 Web Master. On the bottom, he's sporting the newest version.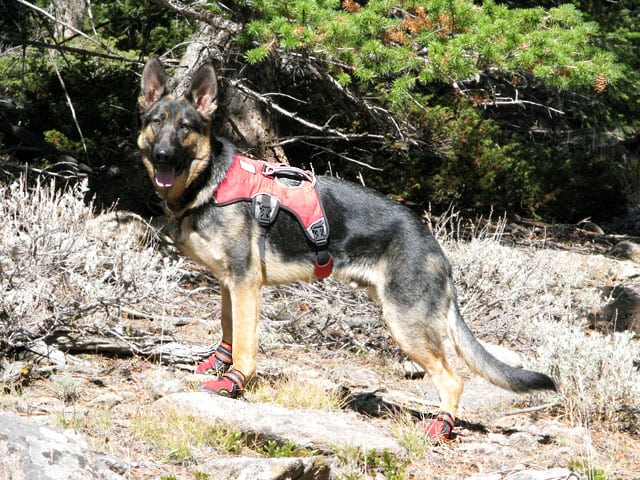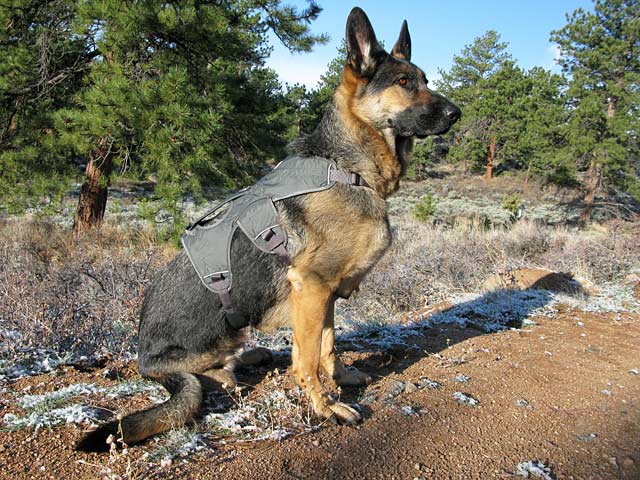 At first glance, the changes seem minimal. But let's get technical so you can see the real improvements. The new Web Master features:
Better padding for more comfort between
your dog's body and the harness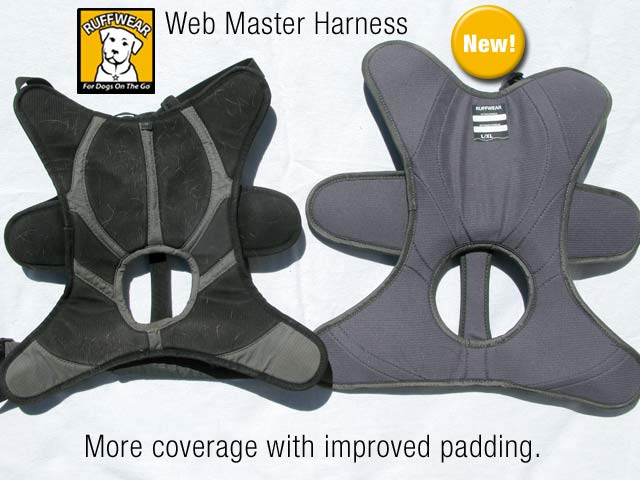 New, tailored belly and chest strap protectors:
no more sliding, twisting or getting debris caught inside.
They also attract a lot less fur.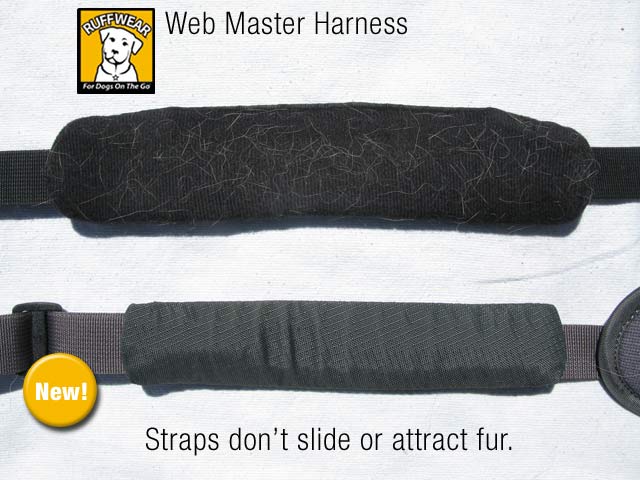 Harness buckles are well-protected against damage from
scrapes, rough housing and rowdy fun!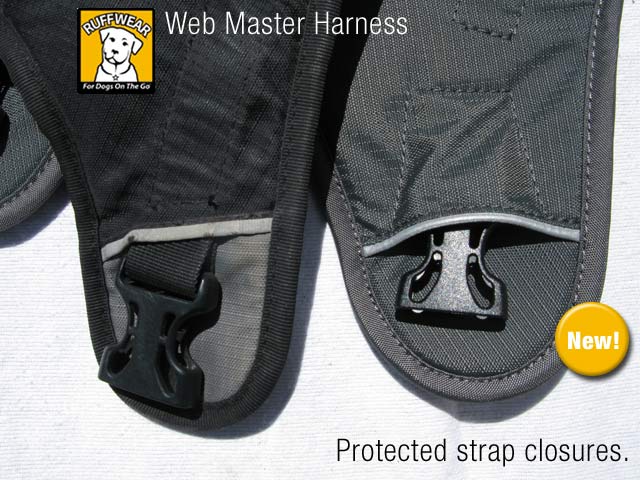 The harness has an overall better fit. There's more coverage area,
but the design is better tailored for a closer fit that means less sliding around the torso.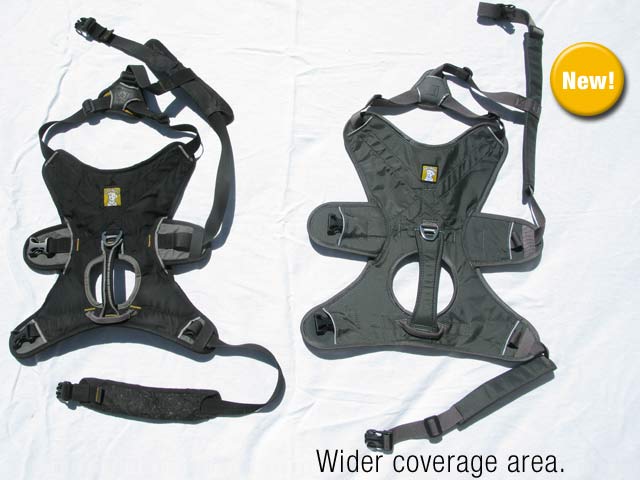 A wider, more padded handle also makes it easier
to help your Tripawd get around.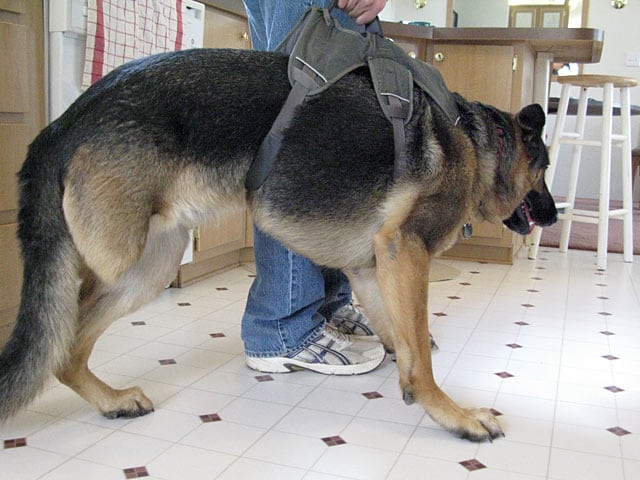 We love how the harness fits our Tripawd Wyatt Ray so much better than the last version. It comes in handy every day, especially when hoisting him into our high clearance truck and RV.
The new design enables us to help him so he doesn't put extra force on his remaining limbs, which is so important for a three-legged dog.
Order Ruffwear Harnesses Here!
Still the Best Mobility Harness for Canine Amputees
The new Web Master harness allows for full range of motion for your dog, and is designed to be ergonomic and comfortable enough to wear every day, all day.
And even if you're just using it for a walk, it's a great dog collar alternative. The secure D-ring on top enables you to attach a leash and distribute pulling force evenly across the body.
Stay tuned for a new review video. Until then, if you want to see how the Web Master works in real-life, every day situations, here's Jerry sporting the previous version:
If you purchased a Web Master after April 1st, we would love to hear what you think! Or, visit the Tripawds Gear Shop to get your harness today.
Drop us a line in the comments field below, or send us photos of your Tripawd wearing the harness, we'd love to hear from you.