Got a three-legged dog who loves the camera? We need a reliable Tripawd gear review canine to check out a new product being released soon. Keep reading to find out more!
Got the Ideal Tripawd Gear Review Candidate?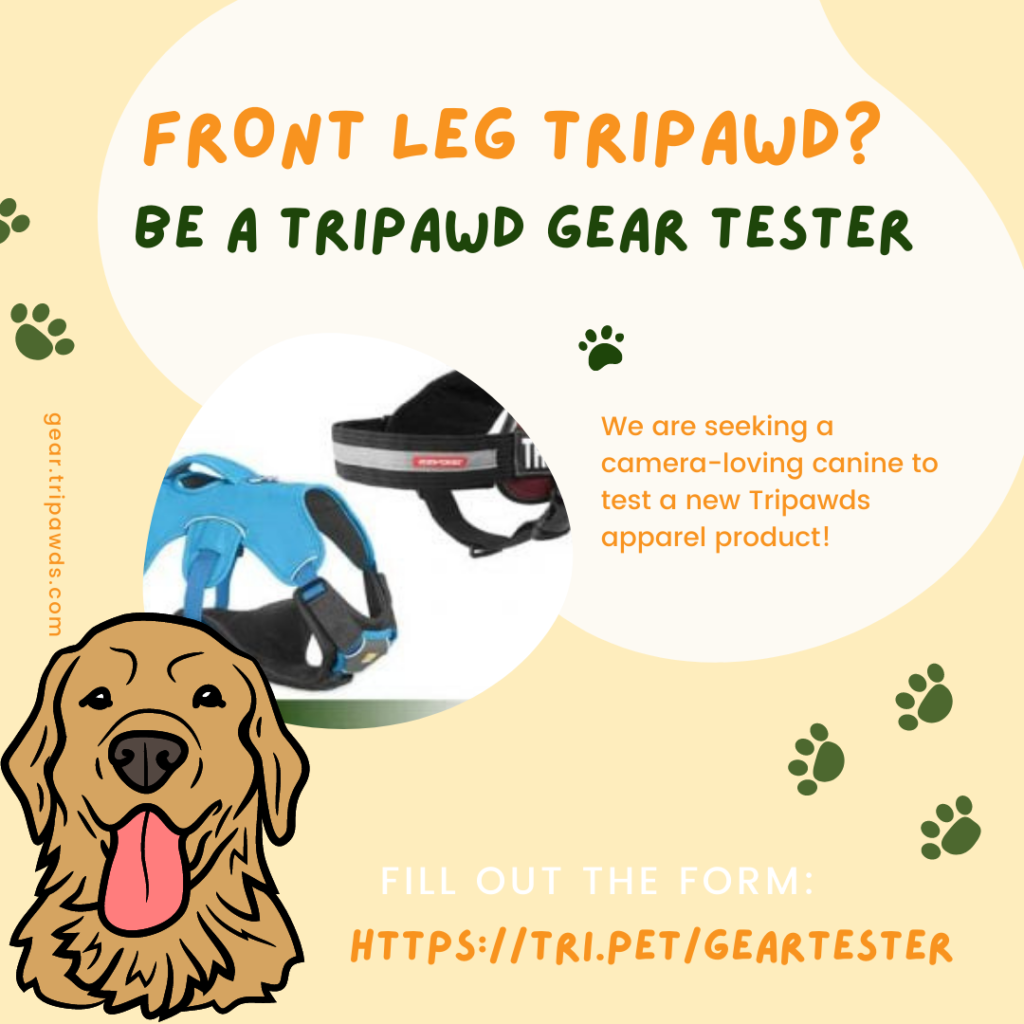 A new Tripawd gear product for dogs will soon be in stores. We need a reliable canine and their human to see how well it works for dogs missing a front leg. In exchange for a full review with photos and video, the lucky dog gets to keep the item and star in a Tripawds Gear Shop product spotlight.
The ideal Tripawd dog product reviewer must:
Be a front-leg amputee
Medium to large size (30 pounds & up)
Live in the U.S. or Canada
Be outdoorsy and happy to pose in front of the camera
And be used to wearing apparel on a regular basis
And the ideal Tripawd human parent reviewer should:
Have an eye for taking great photos of their dog
Live in an area with great outdoor photo ops
Be willing to commit to a written review of 400 words or more, along with photos and at least one video
Send feedback within 14 days of receiving the product
Does this sound like you and your Tripawd?
If so, we want to hear from you. Please contact us by filling out this Tripawd Gear Review Candidate Form.