Recently a new cat and dog harness caught our eye, and we knew the perfect pup to review it. Follow along as Ari discovers if the new Sleepypod Martingale Harness fits Tripawds.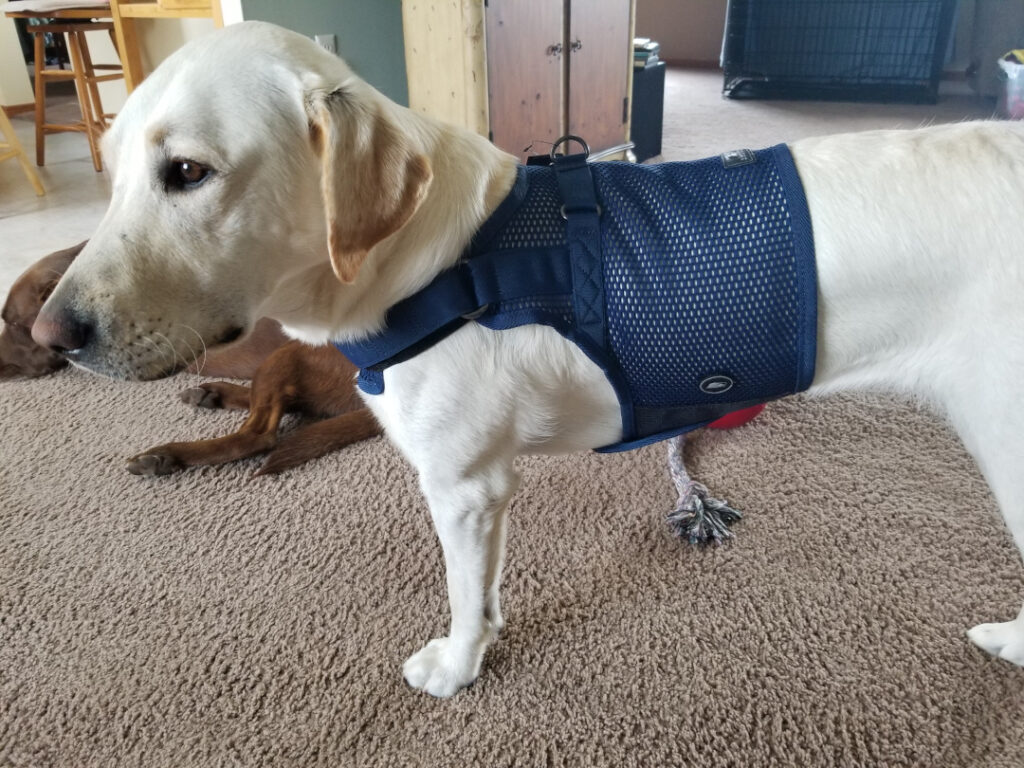 Yep, this post contains Amazon affiliate links. Your purchases made after clicking on one helps to support the Tripawds community with a small commission. Thanks!
When we discovered the Sleepypod Martingale Harness for dogs and cats, we wanted to see if it works for amputee animals. See, finding the best harness for Tripawds is tough. Front leg amputee dogs and cats are especially hard to shop for, because without that second front leg, many harnesses rotate to one side. Sleepypod's seemed like it wouldn't:
Since it's created with a close-fitting martingale design, the harness seems like it won't slip on pet missing a front leg.
Unfortunately, unlike the Tripawds mobility harnesses we carry, this one doesn't have a top handle to help Tripawds. That's the biggest pitfall we can see.
It also doesn't come in large or extra-large sizes.
But overall it appears to be a great walking harness that won't throw small to medium-sized front-leg amputee dog off balance.
Only AKC Obedience competitor Ari could really tell us if it worked. Sleepypod generously sent us a demo model for she and her mom Carolyn (@cbaynes) to review. Along with Ari's rehabilitation therapist they provided a great overview of pros and cons of the Sleepypod Martingale Harness. Check it out.
Does Sleepypod's Martingale Harness Fit Tripawd Dogs?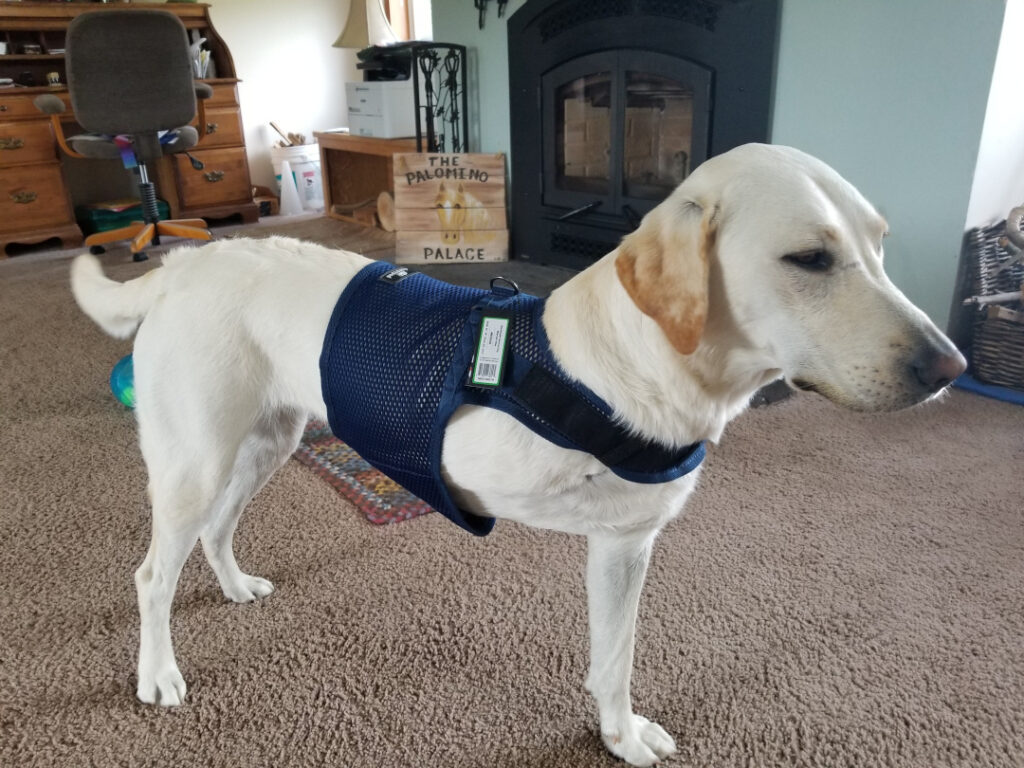 A Sleepypod Martingale Harness review by Carolyn (@cbaynes)
Ari and I just spent an awesome 35 minutes with Jennifer Pascucci of Haven Lake Animal Hospital in Milford, Delaware. Jen LOVED this harness and I am uploading a few of the videos on YouTube so you can see for yourself what she talked about.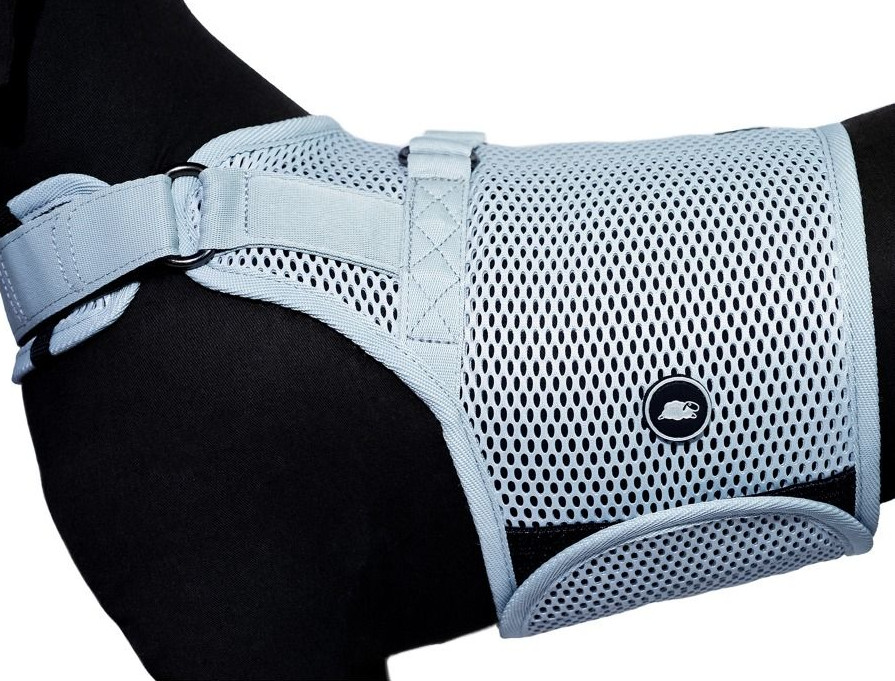 We both agreed that this harness is VERY VERY easy to put on and adjust.
The harness does not roll or shift when used. The very strong wide velco adjustment under the belly is very wide and does not seem to impede Ari's movement in any way.
Ari wore it comfortably with no rubbing or irritating marks on her body.
This one extremely easy to put on and take off.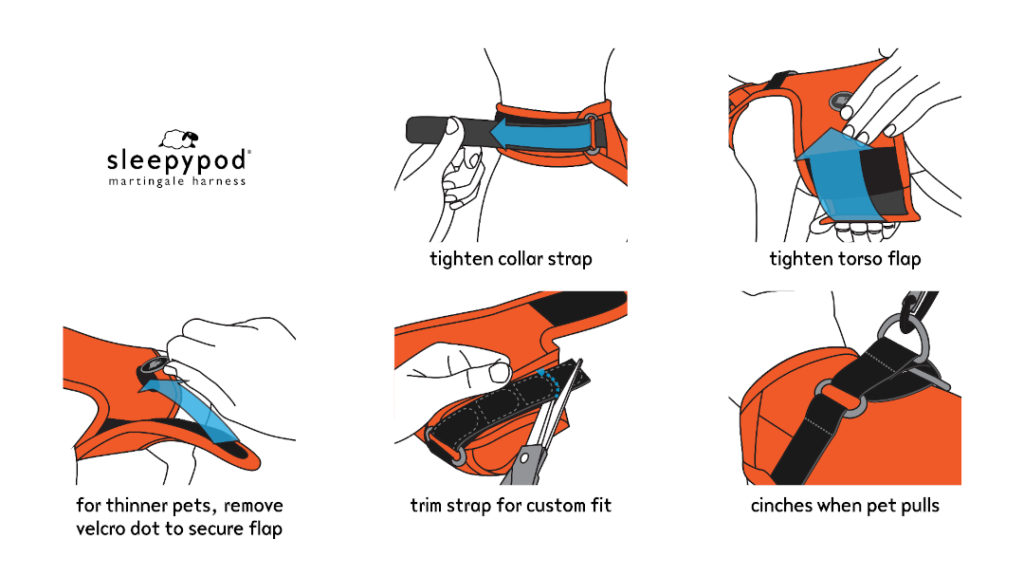 Both of us LOVED the material for its breathability. Jen also LOVED that it was very adjustable for different types of weather. Easily adjustable to put a coat or sheet of some type underneath it for cold weather.
She loved the fact that if you have it adjusted tighter at the neck, it gives more support towards the front of the body. OR, you can easily place the leash further back for more hind end support, depending on the dogs needs.
Canine Rehab Therapist Reviews Sleepypod Martingale Harness for Dogs
Jen also made a pretty important point: No neck pressure!
When using the harness for support, that there was literally no pressure on the neck support which could cause the dog to either be uncomfortable or off balance. She said that if a dog were pulling, the neck strap would probably be impacted but otherwise no pressure at all on the neck strap which was a big plus!
She also LOVED this harness for ALL dogs who needed a supportive harness and especially for "wobblers" due to the fact that there was little to no pressure on the neck support when body support was being used. Jen stated that she had many many patients that would greatly benefit from this harness.
Downside: no support handle
The only negative comment that Jen made was that there was no support handle on the harness so that you would need to have the leash, which has a very nice handle down closer to the dogs body that is used as the "Support Handle." But she said it would be a very nice feature to have a support handle otherwise you need to have the leash with you.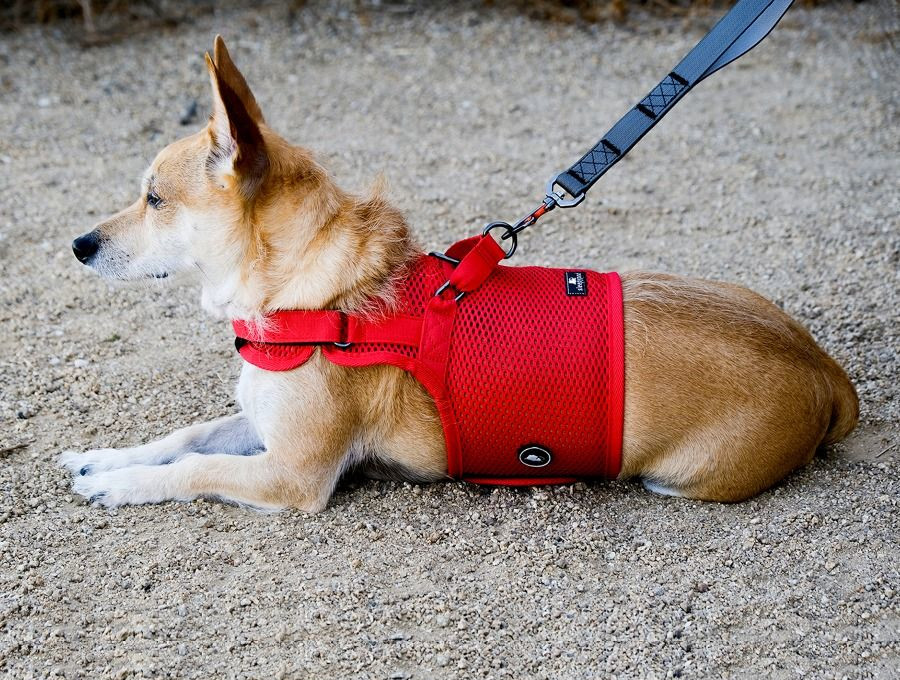 It really needs a light handle piece for owners to grab for stability of the pet. Not every pet will have their leash on at all times. If the leash is not on, there is not an easy way to reach in to help the pet if they are falling or loosing balance.
Overall rating: Pawesome!
Many thanks to Carolyn, Ari, and Jennifer for this great review. Stay tuned for the Sleepypod Martingale Tripawd Cat Harness Review, coming soon.
If you buy the Sleepypod Martingale Harness for your Tripawd,
let us know what you think in the comments below
More 3-Legged Dog Harness Help