As the first Tripawds member to try our favorite life vest for Tripawd dogs, let's give Sadie a shout-out! She's showing the world that amputee dogs can keep doing what they love.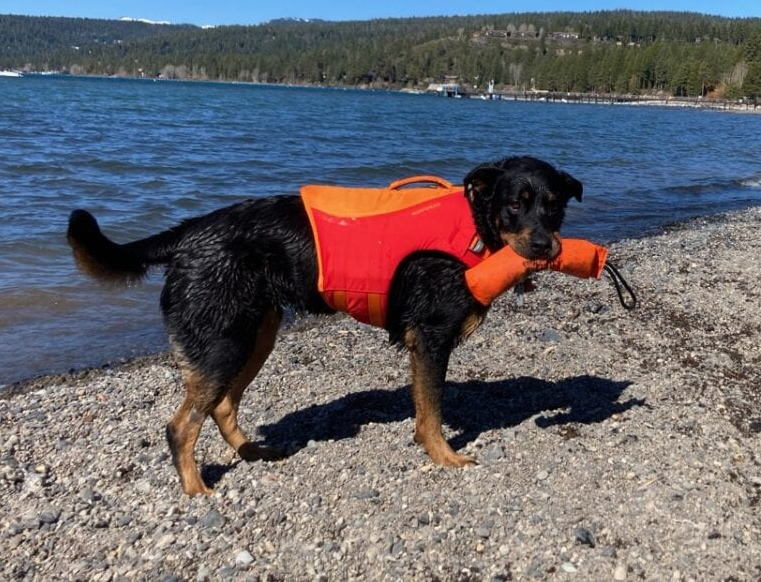 Many people worry that their new amputee pup won't be able to swim after losing a leg. Well, Sadie proves that just isn't true. This lucky girl lives in Lake Tahoe, California. Almost every day she gets to splash in the crystal clear waters. Sometimes her four-legged friends join her too!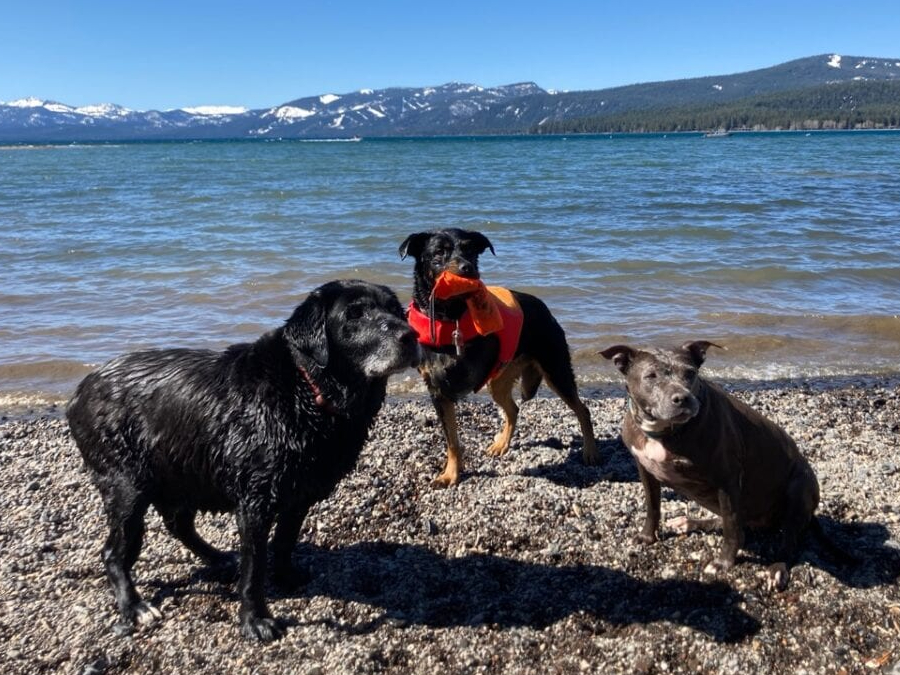 Want to swim with your pup too? Check out these important Tripawd dog swimming safety tips from our friends at Canine Arthritis Management.
Our #1 Life Vest For Tripawd Dogs + These Safety Tips = a Super Summer!
Swimming is a blast for dogs and people. But like any sport, there's some risk involved. You can minimize those risks by with these pawesome dog swimming safety tips from Dr. Kristin Kirkby-Shaw, founder of Canine Arthritis Management. In her article "This vs. That: Swimming Pool vs. Underwater tread mill," she recommends tips like:
Life vests are a must for all dogs, other than the most expert swimmers.
Encourage your dog to warm up into the water, by wading slowly into the pool or lake (see next tip!). "An over-exuberant water entry has the potential to cause injury and undo the benefits of swimming," she says.
Train your dog to enter and exit a pool using the stairs. "If your dog swims in a pool and pulls themselves out over the side with their front legs over and over, this will lead to tendonitis in the shoulder," she adds.
Keep swim time short and sweet, with plenty of breaks, especially when new to swimming.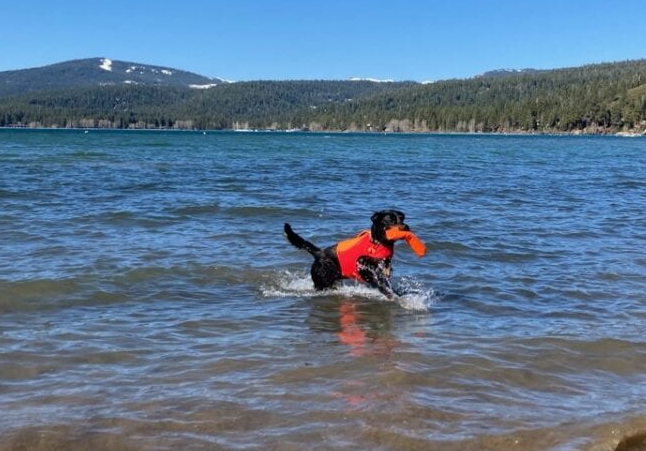 Sadie Swims Safely All Summer Long
Each time she dives into beautiful Lake Tahoe, Sadie swims with our favorite life vest for Tripawd dogs, the Ruffwear Float Coat. When she tried it for the first time, her dad Tony told us:
"Sadie loves her new Ruffwear Float Coat! She seems to like it. It does keep her head up higher above the water."
Just one look at this video of Sadie swimming says it all:
If your Tripawd swims, please consider purchasing the new Ruffwear Float Coat. It makes such a difference for them in the water! And there's a reason why it is the ONLY dog life jacket we carry. The materials last a lifetime and unlike any other dog life jacket on the market.
Get Your Float Coat in the Tripawds Gear Shop!

Get Your Float Coat in the Tripawds Gear Shop!