A hard, plastic cone of shame is a necessary evil for amputation recovery. Thank goodness that pet recovery cone alternatives for Tripawds are better than ever.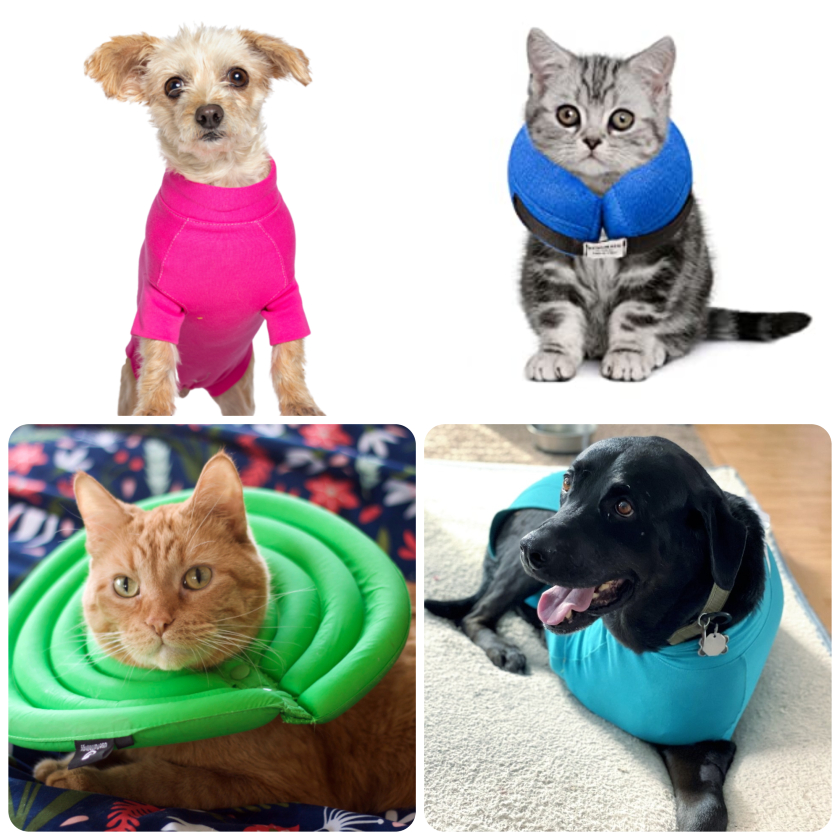 Whether your Tripawd needs one for amputation surgery recovery now, or not, being prepared with a recovery cone or collar is a smart idea. Throughout a pet's life, recovery cones come in handy for all sorts of reasons, from protecting amputation incision wounds to keeping away from hot spots and other skin disorders.
Top 3 Favorite Tripawds Pet Recovery Cone Alternatives
Vets ask us to stick to the cone of shame and actually use it, but let's be real. The cone of shame is a miserable experience for pets and people. Dogs and cats wearing cones crash into furniture, bruise our shins, and make a sad mess during mealtimes. None of us want to see our pets look so unhappy, but until recently there weren't any good pet recovery cone alternatives for cats and dogs. Times are changing though! Here's some of our favorite pet recovery cone alternatives for Tripawd cats, dogs, and their four-legged friends.
1) UsefulThingy Pet Recovery Cone Alternative for Dogs and Cats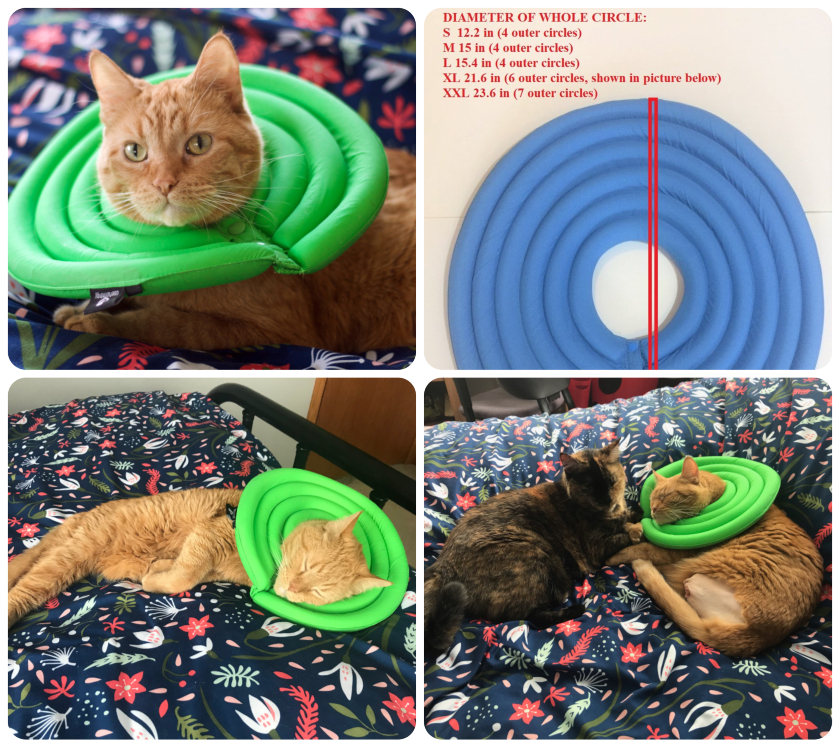 We learn so much from members, and love featuring Tripawd-approved gear in the Tripawds Gear Shop. Last February when Tripawd Kitty Jonesy (rest in peace sweet boy) showed us this interesting soft cone for cats and dogs by UsefulThingy, we meant to write about it but dropped the ball. In his honor, we are sharing it with you today. Joney's momma @weathermel loved the UsefulThingy collar and wrote:
"I can't say it 100% keeps him from the incision area, but it is a very good deterrent. He really has to work his way to it . . . He can get the collar off, but that also takes a lot of work, and since it snaps, it is very easy to get back on. I recommend! His neck is 8 inches around and we did the size small. It is thin enough to move up so that he can scratch under it, and it is easy for us to scratch around, which he appreciates."
The UsefulThingy recovery collar is similar to this soft e-collar but appears to be more durable and firm, yet soft enough for comfort. Here's why we agree with Jonesy: the UsefulThingy recovery collar is pawesome! And oh, it's made for dogs too!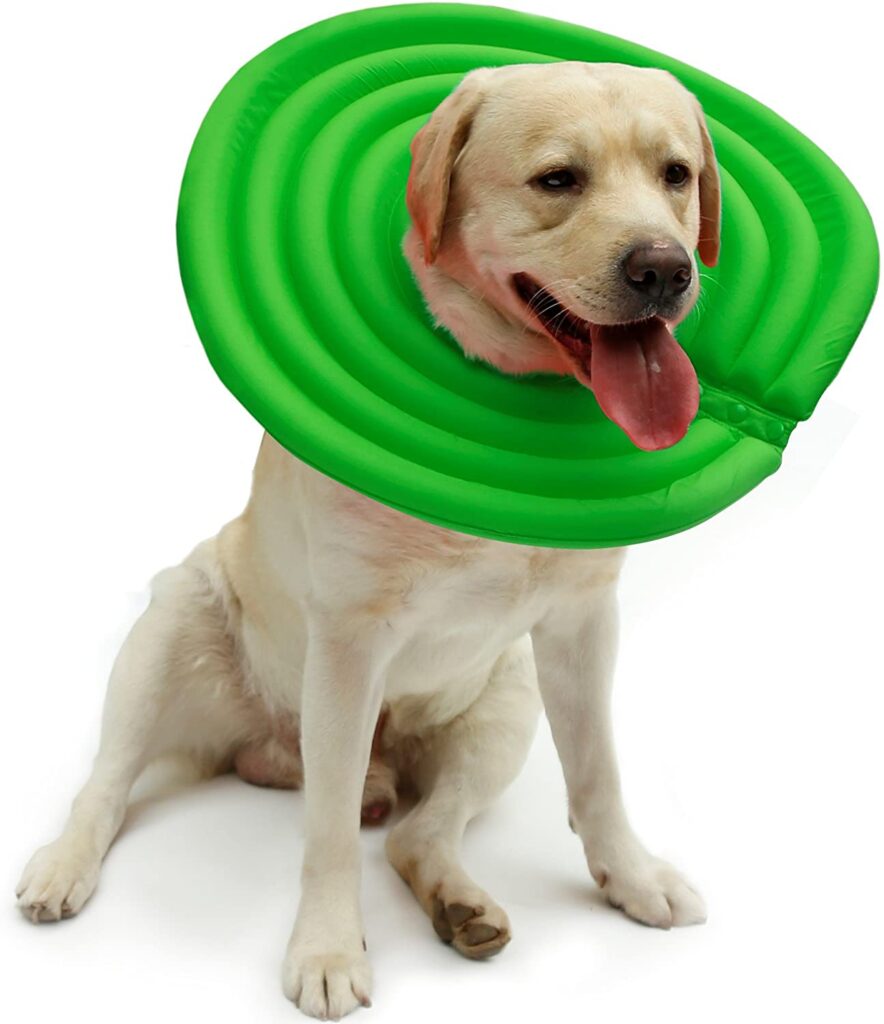 Comfy. Your pet still enjoys a clear field of vision.
All-day use. Dogs and cats can eat & drink, sleep and play without a problem.
High quality material. Made of dense foam, it's easy to clean and dries fast.
100% MONEY BACK GUARANTEE. If your pet hates it, you can get your money back within 60 days of your date of purchase
2) VetMedWear Amputation Recovery Suit for Cats and Dogs
What can we say, the VetMedWear Amputation Recovery Suit is the best amputation recovery suit for cats and dogs. Period. No other company makes a custom recovery cone alternative for our three-legged heroes.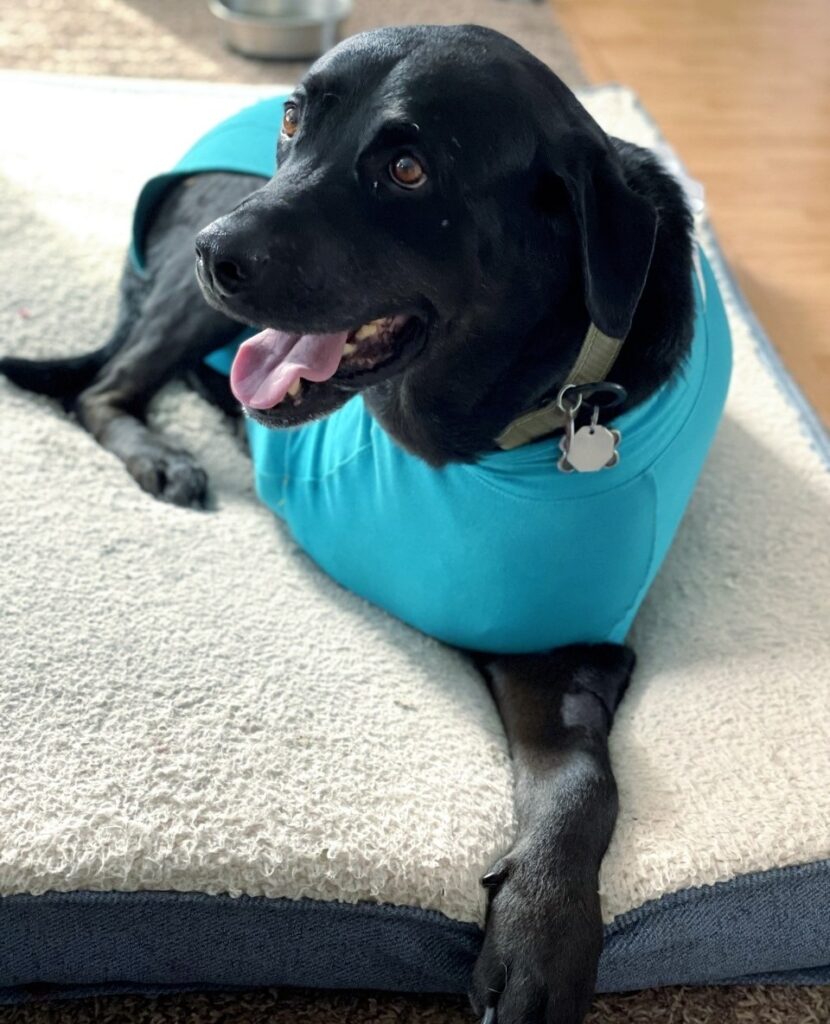 The kind people at VetMedWear wanted to do something to help new amputee pets recover better and more comfortably from this major surgery. When we told them there is a need for Tripawd recovery suits, they rose to the challenge.
Just let them know which leg your pet is missing and they will ship an e-collar alternative made specifically for your new Tripawd.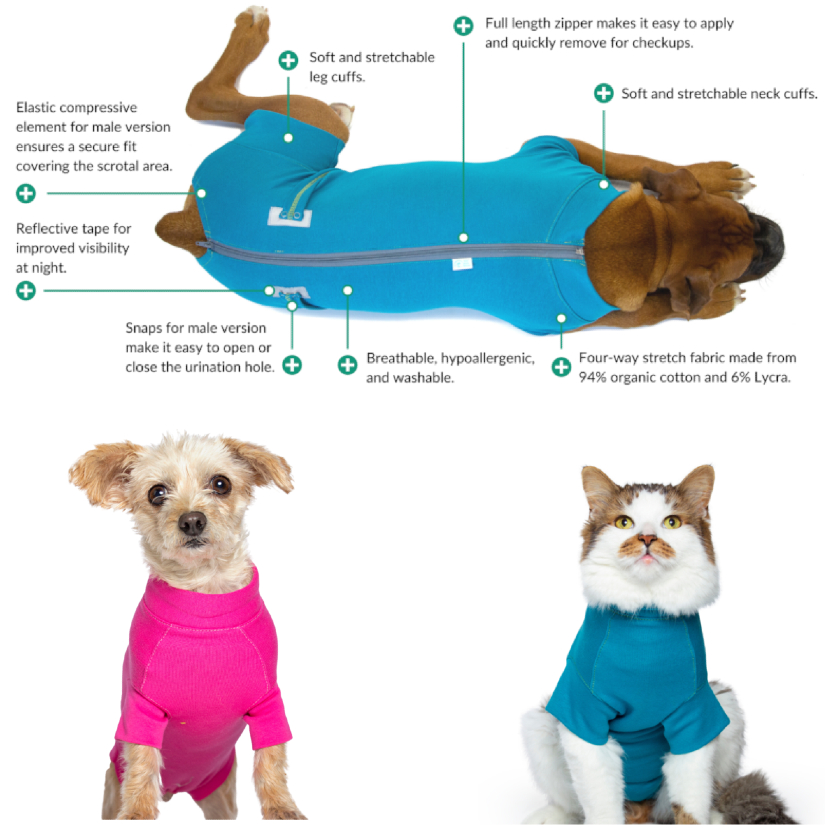 Soft, stretchy fabric. Made from 95% pure cotton, 5% lycra, breathable, hypoallergenic, and washable fabrics. The form-fitting fabric is specially made to promote mobility.
Anatomically correct. The blue suit for males has a urination hole. Before going for a walk, simply open the flap and attach it to the Velcro strip located on the side of the Suit. Using this feature is recommended for middle to larger sized pets, removing the Suit may be an easier process for smaller pets. The pink Suit has a unique trim at the back to allow females to perform all bodily functions without removing the Suit.
Easy to put on your pet, and leave on all day. It's the easiest, fastest amputation recovery suit to use. Just guide your pet's legs into the Suit arm holes. Then use the zipper to secure it.
3) BENCMATE Protective Inflatable Collar for Dogs and Cats – Soft Pet Recovery Collar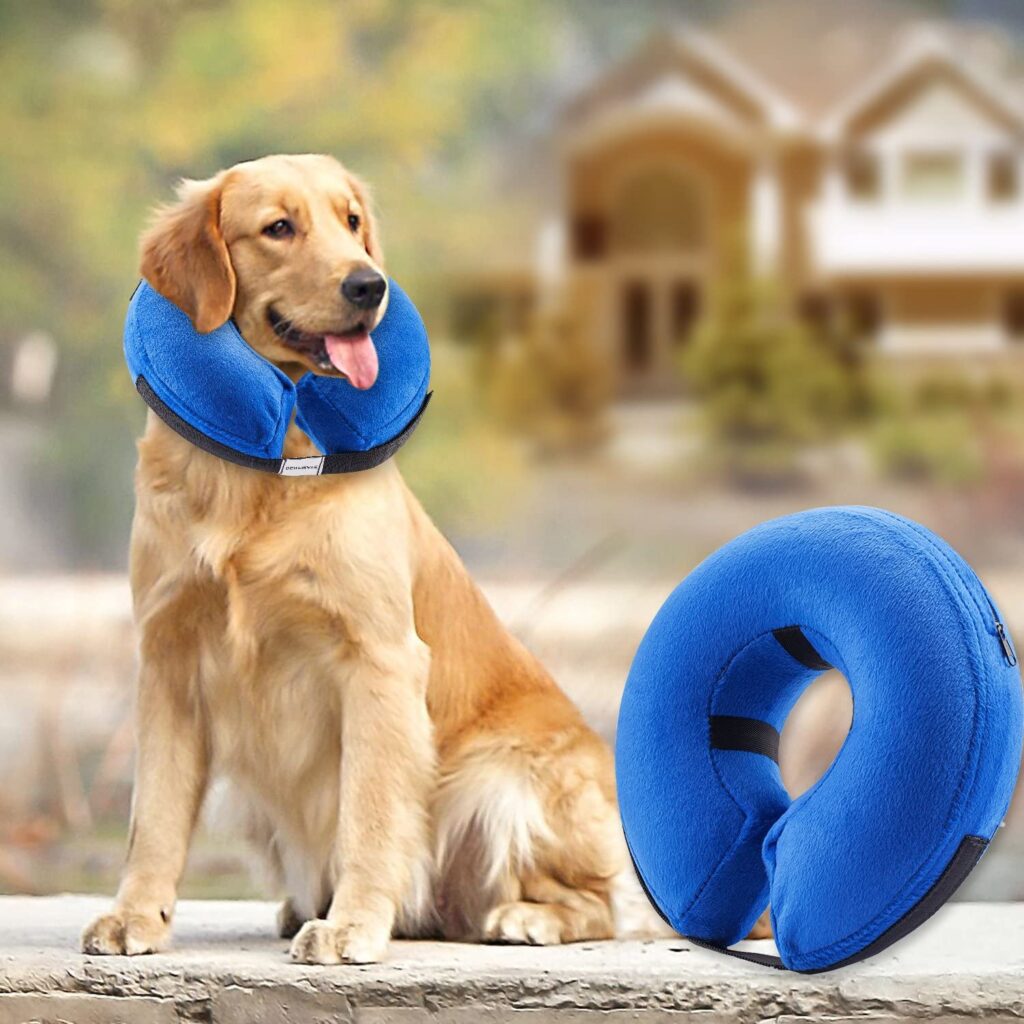 We don't have any firsthand Tripawds reviews of the BENCMATE inflatable recovery cone alternative for dogs and cats. But when more than 24,000 Amazon reviews give this an almost perfect rating, you know it's something special. Here's why we are including it in our best cone alternatives round up: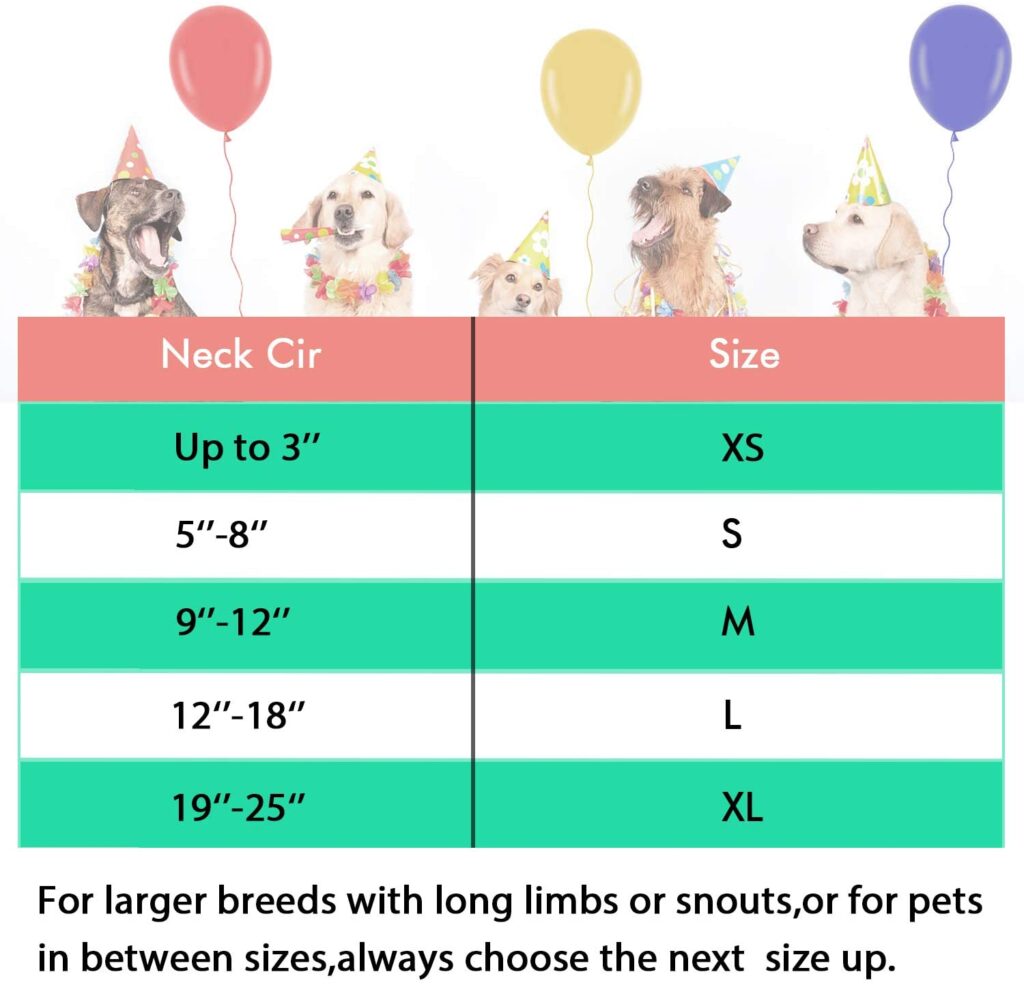 Scratch and bite resistant. The inflatable collar protects pets from injuries, rashes and post surgery wounds. It minimizes biting and scratching their injured area or surgical site and promotes recovery.
Comfortable. Inflatable design and the soft outside material will let your dog wear it comfortably and it does not block your pet's vision, they can eat, drink, sleep and play normally
Easy care. You can deflate it and store it in a small space. A zipper opening on one side lets you remove the bladder to wash the outside cover.
Adjustable. A strap on the opening of the collar lets you adjust for a perfect fit and wound bite prevention.
Combine with your pet's collar. Slip your pet's everyday collar through the inner ring loops for stress-free walks.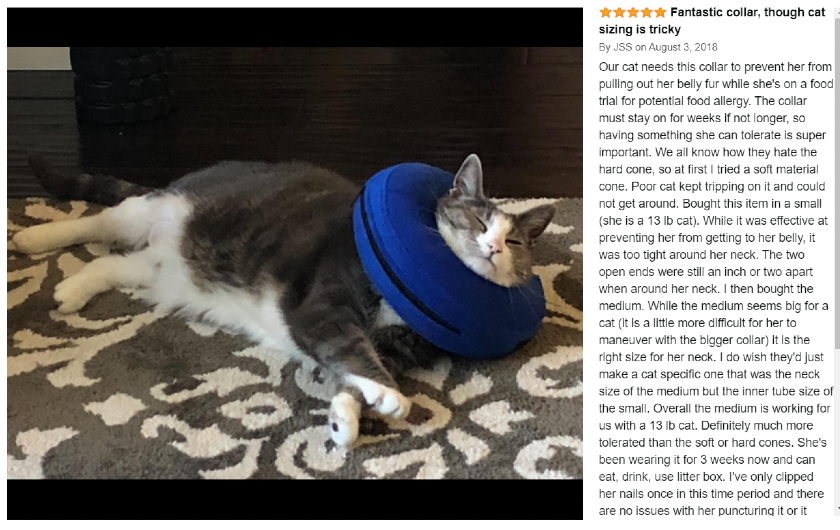 Do you have a favorite pet cone of shame alternative?
Please let us know if you have any favorite recovery cone alternatives. We want to share with the community so all Tripawds and other pets can have an easier time with surgery recovery, dealing with itchy skin, and other problems that require the evil cone of shame!