We thought the best life jacket for Tripawd dogs couldn't get any better. We were wrong! Ruffwear's latest version of the Float Coat life jacket for dogs is the greatest version yet!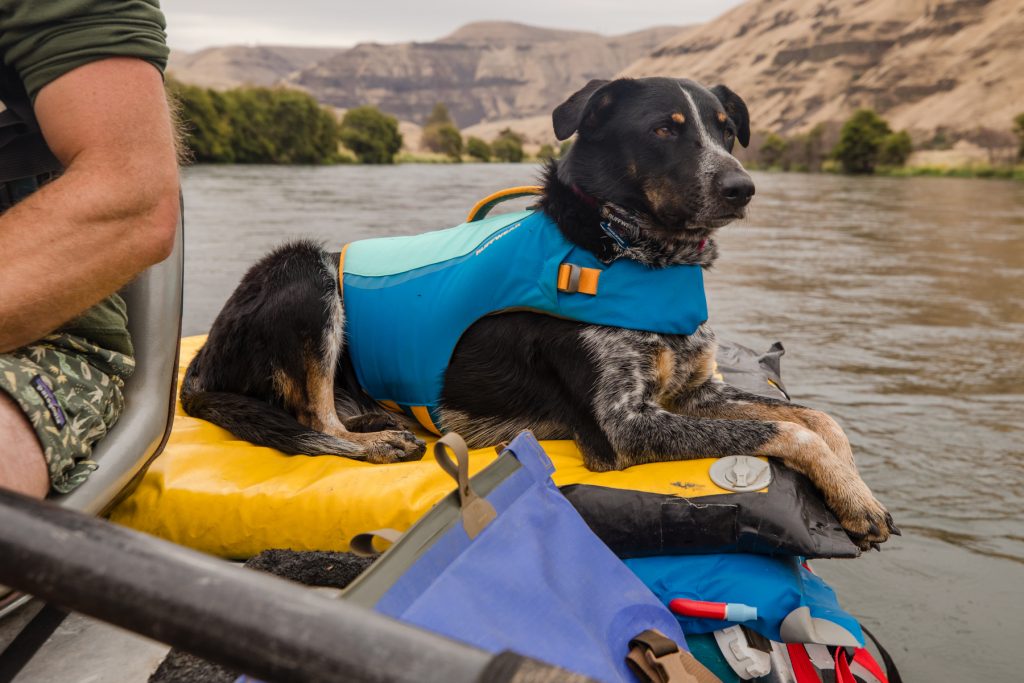 Out Next Week: The Best Life Jacket for Tripawd Dogs
What better way to celebrate Canine Fitness Month than announcing the latest redesign of the Ruffwear Float Coat life jacket for dogs!
The latest changes to the best life jacket for Tripawd dogs are so exciting, we can't wait another minute longer to share them with you. Check out this sneak preview of our all-time favorite life jacket for three-legged dogs. The Ruffwear Float Coat is the most durable and safe dog life vest available. That's why it's the only one that gets the Tripawds Seal of Approval!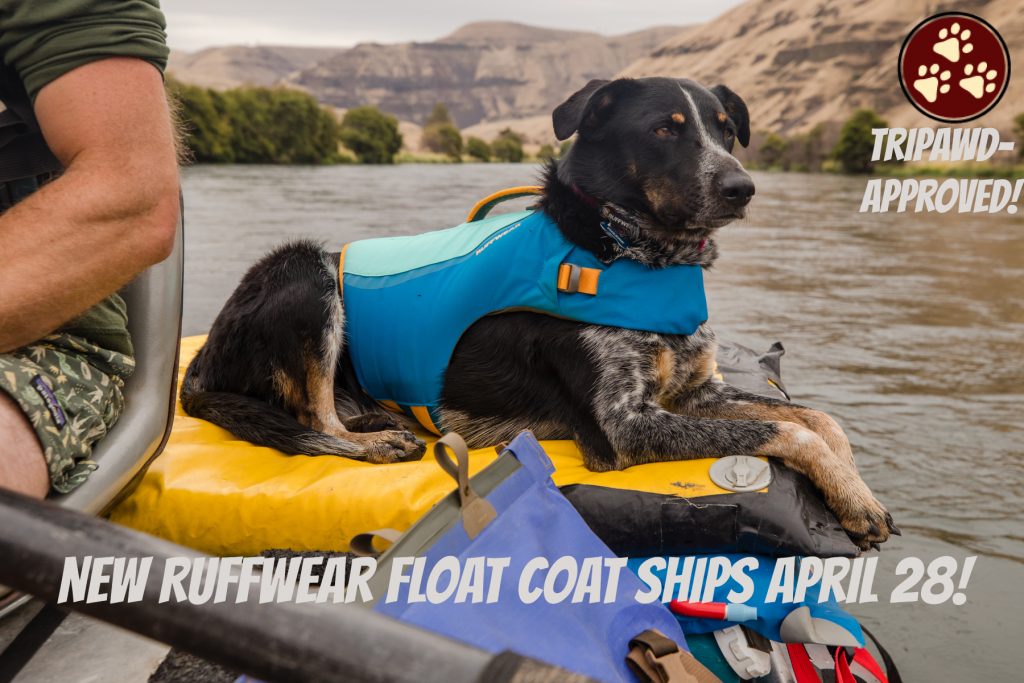 Lighter weight, softer and more flexible design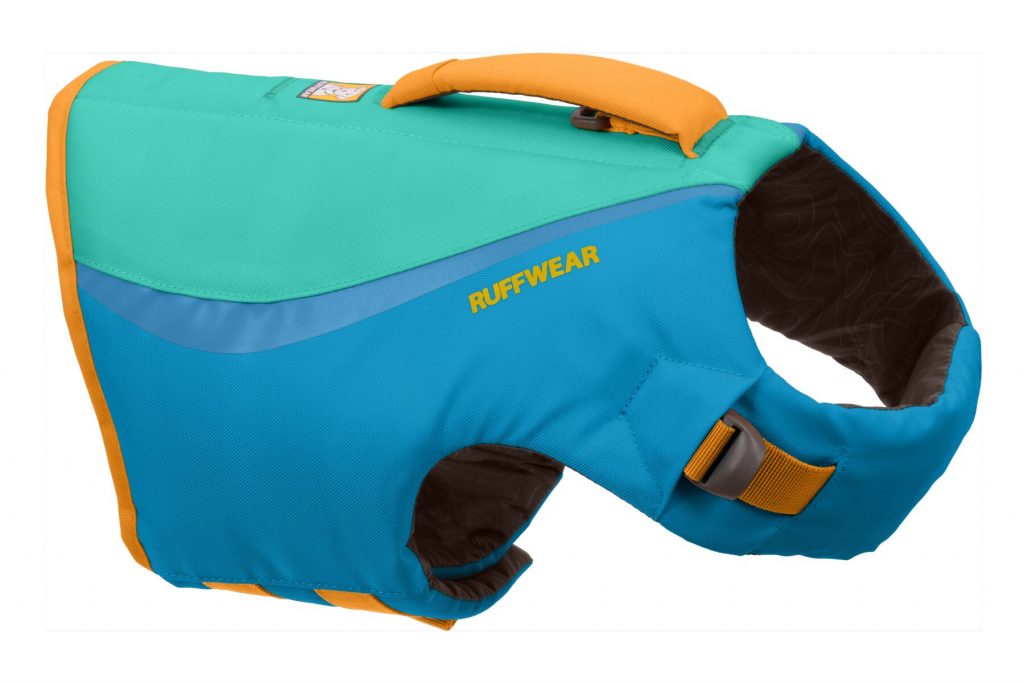 Water-compatible webbing straps won't stretch when wet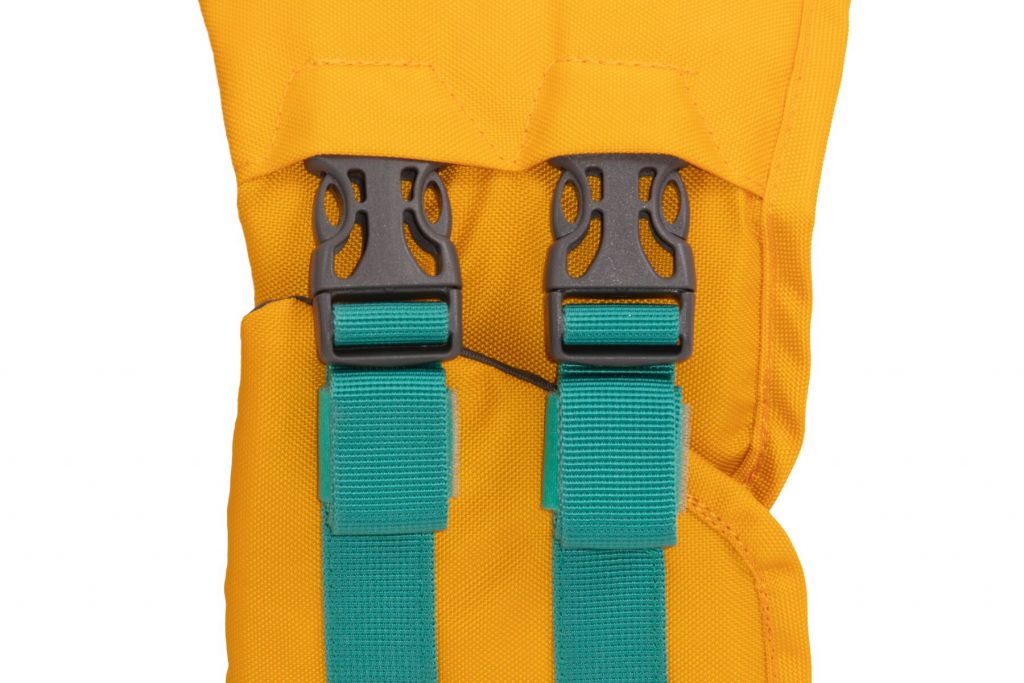 Made with earth-friendly GAIA™ PVC-free foam
Reflective screenprinting for 360-degree visibility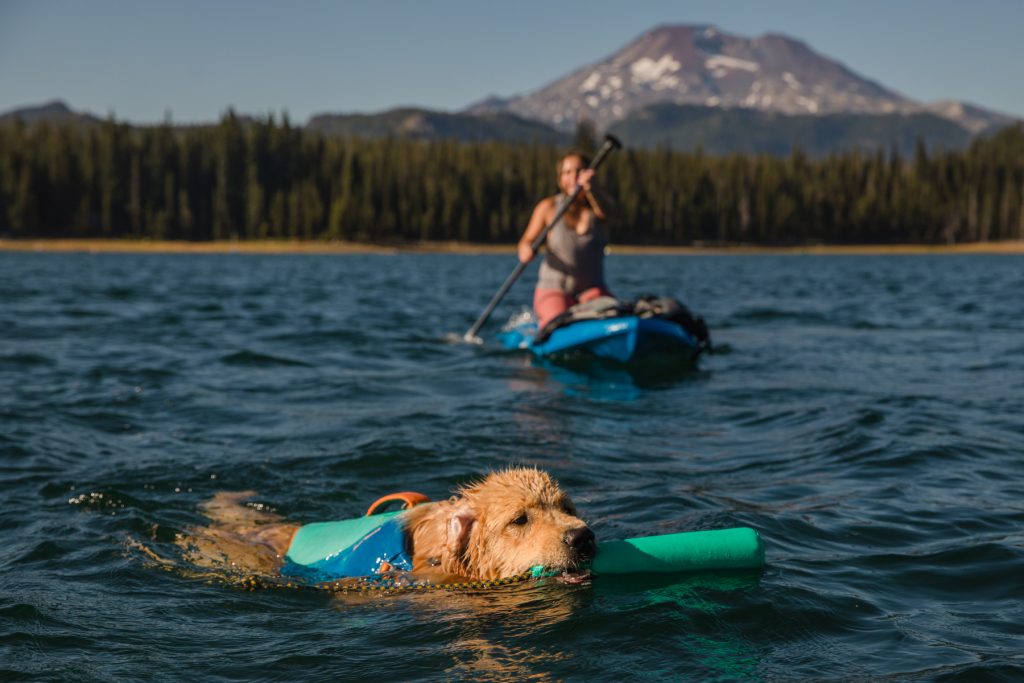 During the last week of April, the new Ruffwear  Float Coat starts shipping. Get on the list to be among the first to receive one. To get the right size, find a cloth measuring tape and take your dog's girth measurement. You want to get the measurement of the circumference of your dog's rig cage, about an inch behind the front leg/s. Contact us with any questions.
More About the Ruffwear Life Vest for Tripawd Dogs
Does Swim Therapy for Tripawd Dogs Help or Hurt? Swim therapy for Tripawd dogs is a great idea, as long as you practice these vet-approved swimming safety tips for three-legged dogs.
Why This Doggie Life Jacket for Tripawds is Our Fave Three-legged Flat Coated Retriever Ella shows why the Ruffwear Float Coat is our favorite doggie life jacket for Tripawds.
A Tripawd Dog Life Jacket Helps Our Heroes Swim Better More great reasons why he new Ruffwear Float Coat is the perfect Tripawd dog life jacket for safer swimming.