Spring into better health this April. National Canine Fitness Month is here, and it's time to save. This month only, get a super deal on dog and cat exercise equipment in the Tripawds Gear Shop!
Get Tripawds Stronger and Save!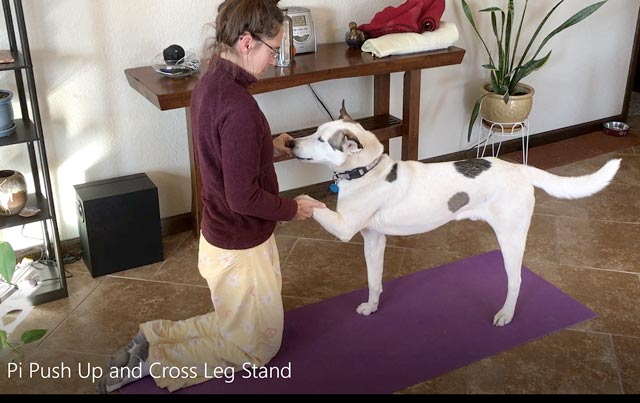 When a pet loses a leg, remember that cats need strengthening exercise too, and longer walks won't strengthen a Tripawd dog's leg muscles. These three steps help get Tripawds stronger:
Step 1: Restart Tripawd exercise slow and easy.
Strength is built up over time, it cannot be rushed. Don't begin exercise until stitches are out and your vet gives you the all-clear to resume activity. Then, safely re-introduce your Tripawd to exercise. Go slow, praise generously. Walk, play and exercise just a few minutes at a time to start.
Step 2: Check in with an animal rehabilitation therapist.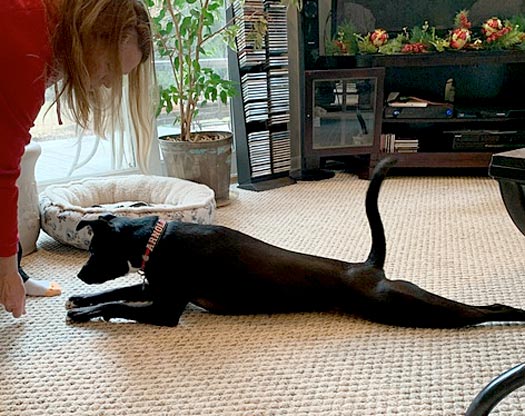 Therapy experts can show safe ways help your amputee pet build strength safely. The Tripawds Foundation can even pay for your first consultation with a therapist, thanks to the Maggie Moo Fund for Tripawd Rehab! If you cannot locate an animal rehabilitation therapist near you, just ask us for help.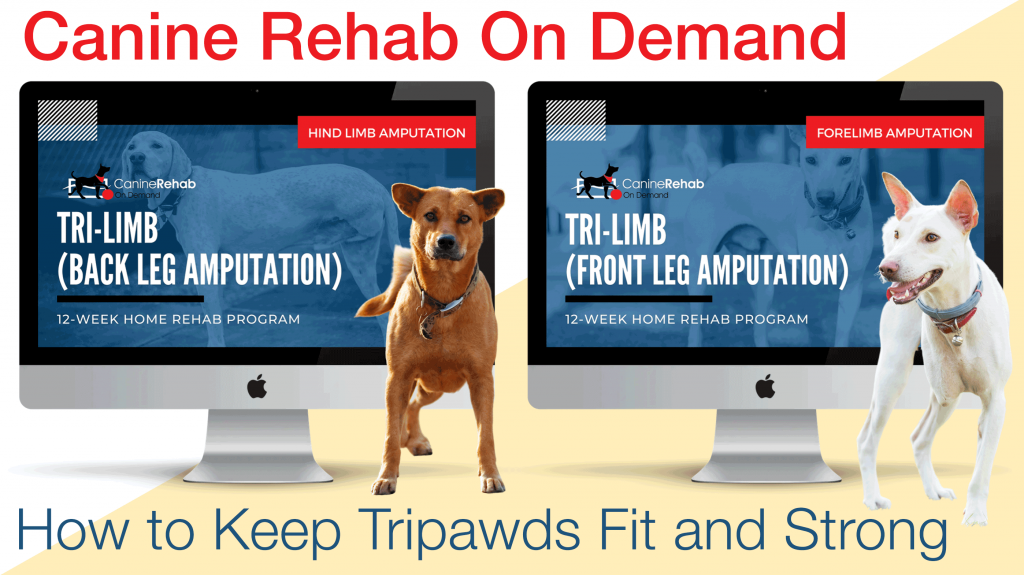 If we can't find a therapist and you have a Tripawd dog, consider the Canine Rehab On Demand Home Exercise Program! This downloadable pet-parent course is a 12-week exercise program just for three legged dogs. Your instructor is Dr. John Waterhouse, a world-famous CCRP-credentialed veterinary rehab therapist. You'll learn everything you need to know about amputation recovery and safe Tripawd dog exercise (a cat program is coming soon!).
Step Three: Save on Tripawd Fitness Gear
The Tripawds Gear Shop has the best equipment to get Tripawds strong. We carry FitPAWS USA gear that promotes balance and core-strengthening games for cats and dogs
Core strength is critical for all animals, but especially Tripawds. Their bodies make lots of compensations for that missing limb. Strong core muscles are better able to support the body.
During April 2021, buy any TWO of the following FitPAWS USA Gear and get a $20 rebate!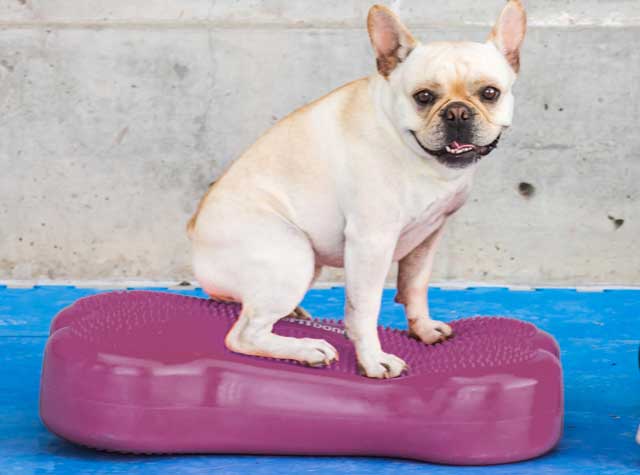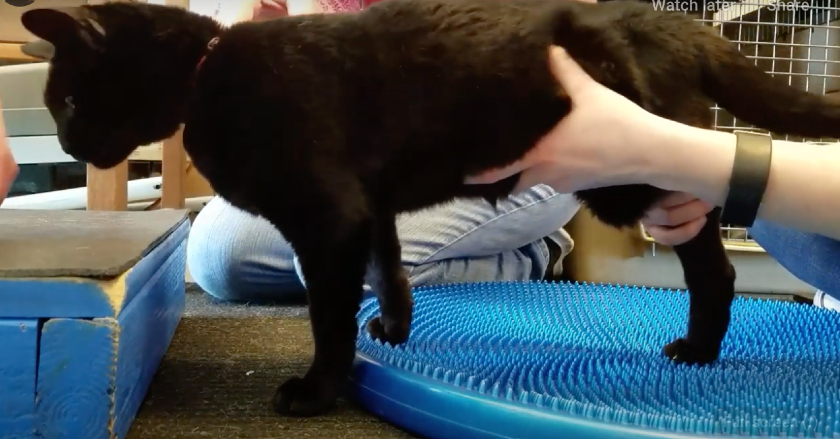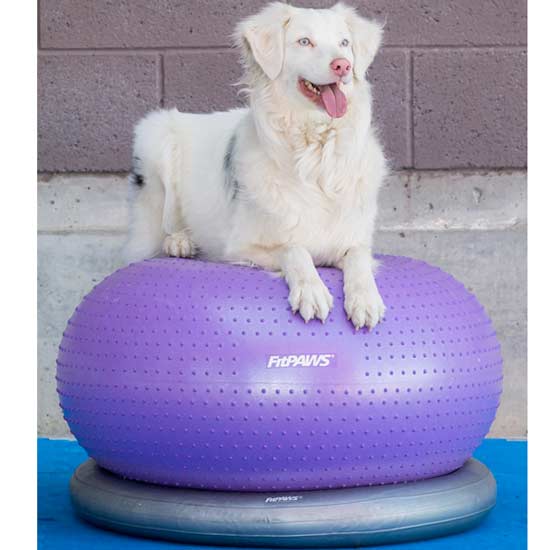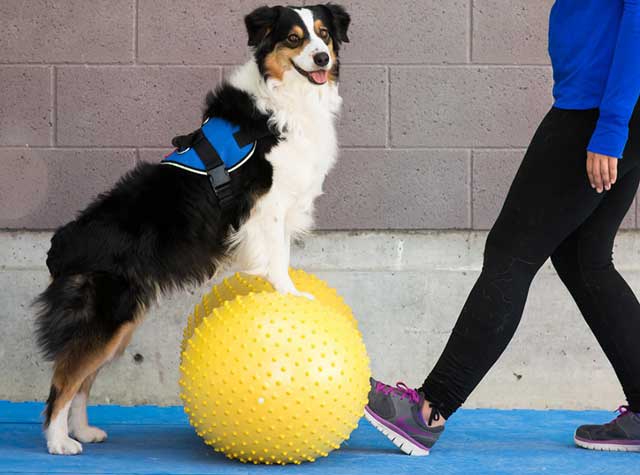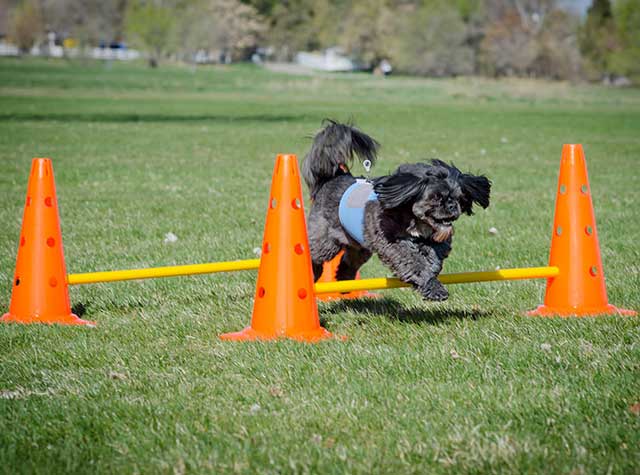 Don't wait! This National K9 Fitness Month sale is only from April 1, 2021, through April 30, 2021.
Note: 
Rebate will be applied to your credit card after purchasing two of these five FitPAWS products.
Prices include UPS Ground Shipping to mainland USA addresses only.
If item is returned, $20 rebate will not be credited.