Dogs who love swimming can still have fun in the water even after they lose a leg. And no, they don't swim in circles either! But, Tripawd life jackets can help them swim better and safer.
Wyatt Stays Afloat with a Tripawd Dog Life Jacket by Ruffwear
Think of it like this: Dogs carry the brunt of their weight up front, where their head is located, right? So even when a dog is weightless in water, their head is still above the surface and remains heavier than the rest of their body. It takes a tremendous amount of effort to keep their head above the water line, avoid drinking in water and propelling their body forward, all at the same time. For a dog missing one limb, that combination can be extra exhausting!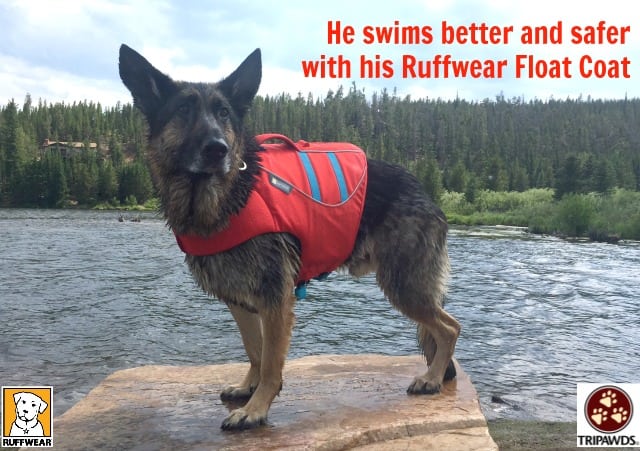 Years ago we noticed how Tripawds Founder Jerry swam better with a Ruffwear Float Coat. He stopped gulping water as he swam, and wasn't nearly as exhausted or sore the next day. Now that we know the benefits of a Tripawd dog life jacket, we don't let Wyatt Ray in the water without one.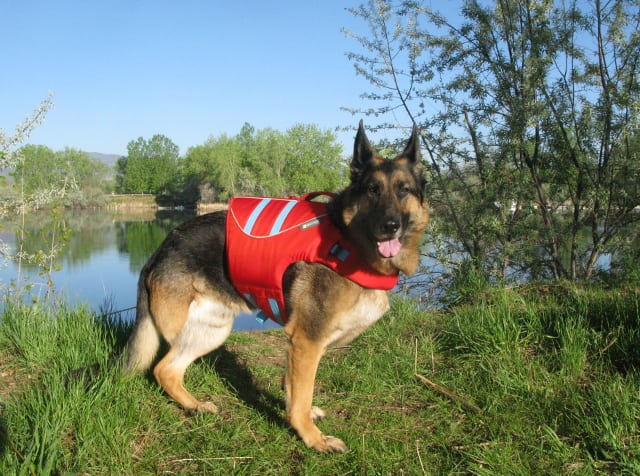 We have many choices of flotation jackets for dogs, but the Ruffwear Float Coat is still the best.  It's made for all dogs and here's why we love it:
Built with time-proven, abrasion-resistant materials
Strategically-placed flotation panels give dogs a more natural swimming position
Strong, low-profile handle easily helps dogs out of water
Adjusts for a range of dog sizes
Easy-to-clip sheltered buckles keep straps firmly in place
Water-compatible webbing remains stable in wet environments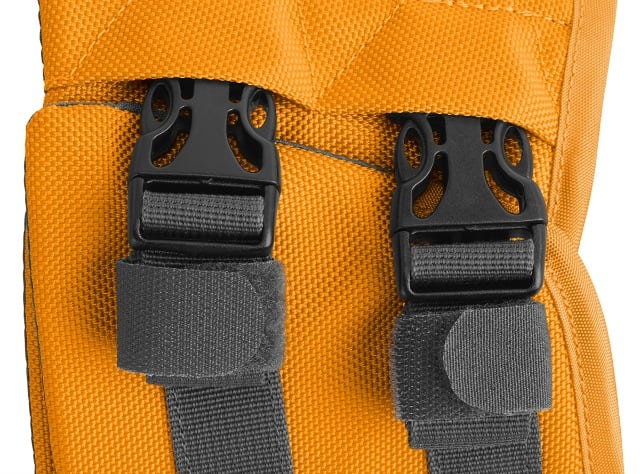 You can't make a better investment for your water dog than a Ruffwear Float Coat!
How to Pick the Right Size of Float Coat
The Ruffwear Float Coat has the best fit of any doggy life vest. One of the best features is that the neck is "telescoping" which means that you can make it larger or smaller to accommodate your dog's unique body type.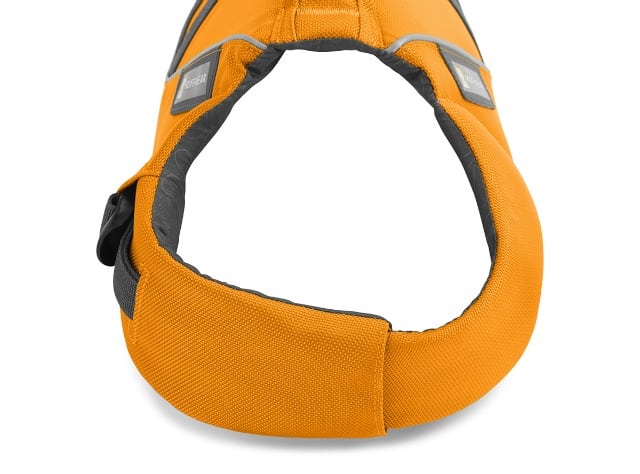 This jacket is mandatory if your Tripawd likes swimming. But before you order a Ruffwear Float Coat, measure your dog's girth carefully. Wrap a clot tape measure or string around widest part of the rib cage.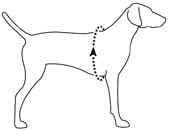 This is how the Float Coat should fit your dog: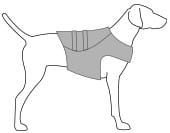 You'll find exact sizing measurements in our original Ruffwear Float Coat review.
Ruffwear Float Coat Sale Ends Soon
Don't forget, if you buy a Ruffwear Float Coat and Webmaster Plus Harness together, you can get $15 back on your order.