Been waiting to get a harness for your hero? If so, now's the time. The Tripawd Harness Sale is on! EzyDog's best walking harness for three-legged dogs is now 25 percent off. Save on The Tripawd Convert Harness from now until Monday, October 12 16, 2020.
Offer Extended!
Coupon Code EZY25 Valid through October 16, 2020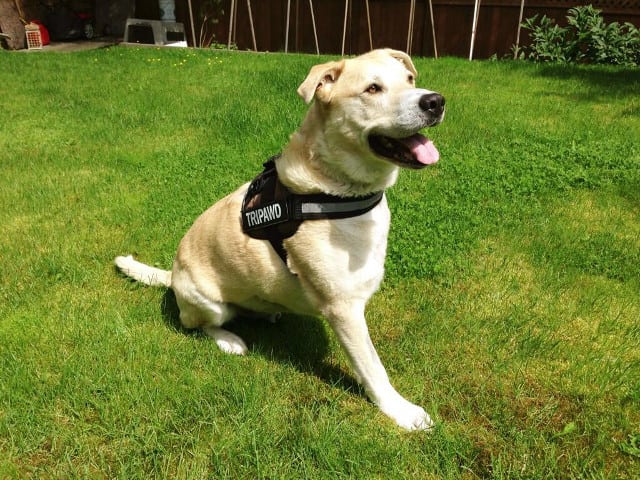 You can even save on custom Convert harnesses with personalized side badges!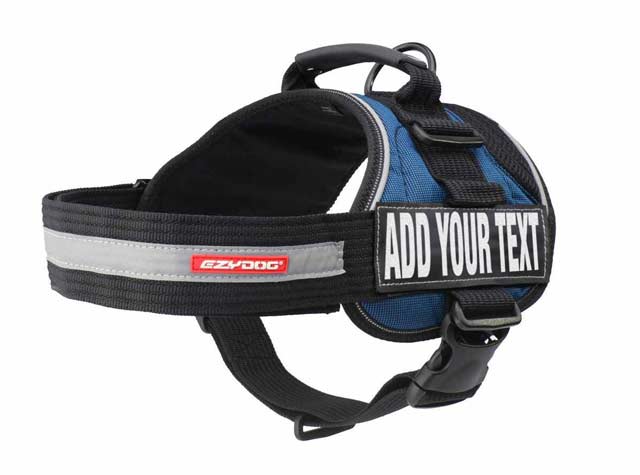 Don't Let This Tripawd Harness Sale Slip By
If you've been a Tripawds member for a while, you know that our favorite harnesses for amputee dogs hardly ever go on sale. So for the first time in forever, you can get a whopping 25 percent off all sizes and colors of the Tripawd® Convert Harness by EzyDog.
Why This Harness Works for Amputee Dogs
Only a few dog harnesses make it into the Tripawds Gear Shop. The models we carry are the best we've discovered for dogs missing a front or rear leg.
These harnesses all have real-world testing. Either we've tested these models on Tripawds Spokesdog Wyatt Ray, or members like Gallahad (pictured above) have chimed in with their experiences.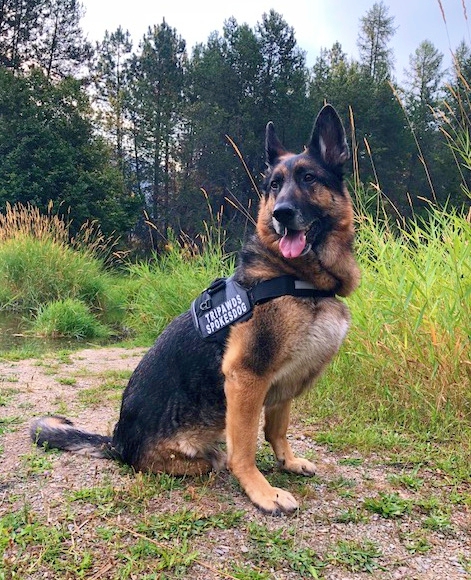 Ask any Tripawd parent whose dog wears a Tripawd Convert Harness why they love it, and they'll tell you the design is:
Durable and well-made
Quick and easy to put on a Tripawd
Extra friendly to front-leg amputee dogs
Great for neighborhood walks and playtime
See complete sizing instructions in this video of how to measure your dog's girth. When you need an everyday dog walking harness, this is the one. It's ideal for Tripawds with good mobility, and those who don't need a lot of lifting assistance. It's not a "no-pull" harness but the D-ring on top takes pressure off your dog's neck when leash walking.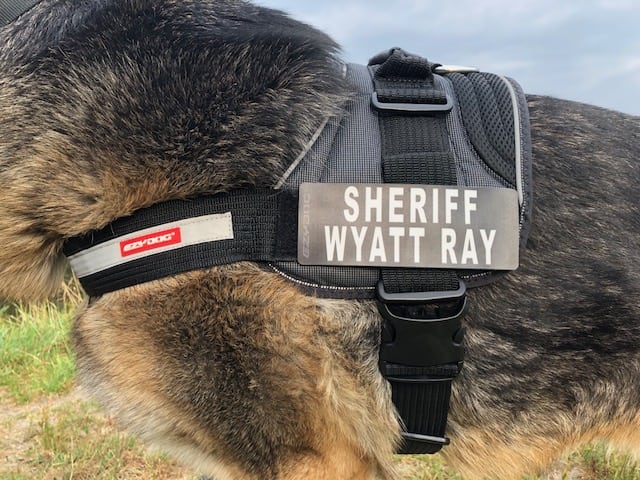 The Convert design is all-original. It was based on a front leg Tripawd Rottweiler named Hurley. Created by Tripawds member and EzyDog fonder John Hatcher, the Convert has an "anti-roll" design for stability, especially on front-leg amputee dogs.
Tripawd parents like Misha's love the fit!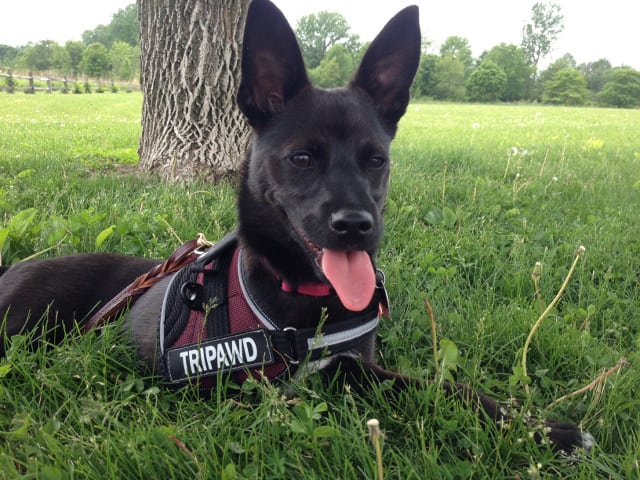 A note about front-leg amputees: without that fourth leg, all harnesses may shift a bit during the day. But when sized and properly adjusted, this harness has minimal shifting.
Want all the facts about this great walking harness for three-legged dogs? Check out Tripawds full review of the Convert Harness by EzyDog. Then get your 25% off during the year's only Convert Tripawd harness sale.

If you decide to buy, remember you'll get 25% off until 11:59 pm on Monday, October 16, 2020!
Note: Keep in mind that no harness is 100% perfect for all front-leg Tripawds. Even the best dog harnesses have a tendency to slip when worn throughout the day. The Convert slips the least, but  always measure carefully before ordering.