Weight challenges and injuries are two common health issues in amputee pets. Good thing our Tripawds can wear pet activity trackers to keep us informed! Here's how.
This blog post contains Amazon affiliate links. Purchases made after clicking on one will send a small commission to the Tripawds community. Thank you for your support!
Benefits of a Tripawd's Pet Activity Tracker
Pet activity trackers are just like the Fitbit for humans. These wearable fitness gadgets have the ability to monitor a dog, cat or person's movements to create a total overall fitness picture that can be shared with your medical team.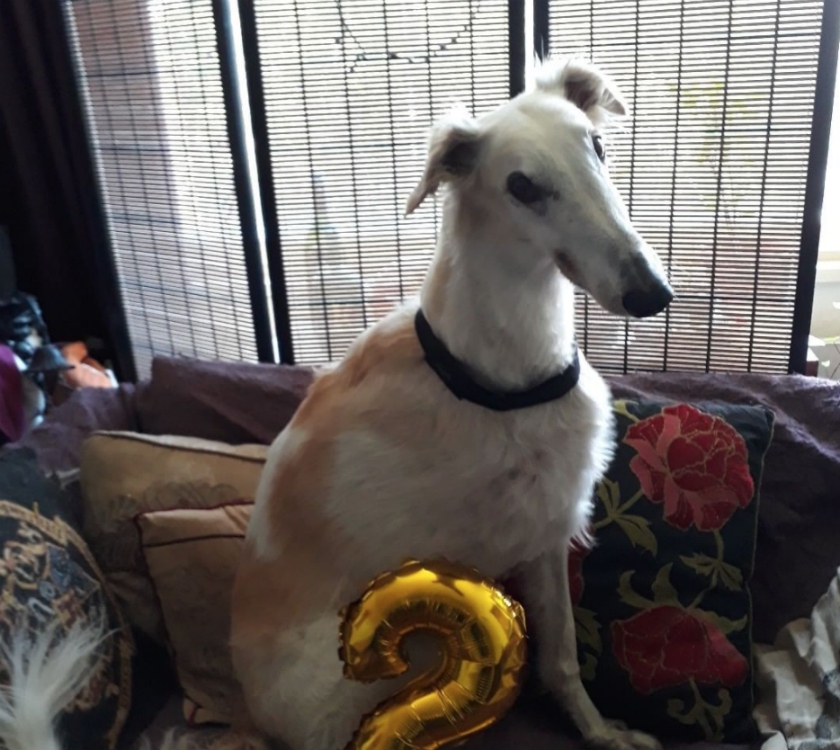 "I think it could be useful for tripawds," says Razbeg's mom. Recently, she told us about her pup's pet activity tracker, the Kaunila Pet Activity Tracker. Lean, long and devastatingly handsome, Razbeg the Borzoi wears his tracker collar every day.
"I don't know whether other tripawds use them, but they might be useful extra tool in monitoring the overall welfare of our furry family members," says Razbeg's mum.
Why Wearable Fitness Gear is Helpful
Wearable fitness trackers for pets can provide useful daily activity information such as:
Length of rest, play and exercise sessions
Counting steps to measure distance traveled
Heart and respiration rates
Measuring ambient temperature
Sleep quality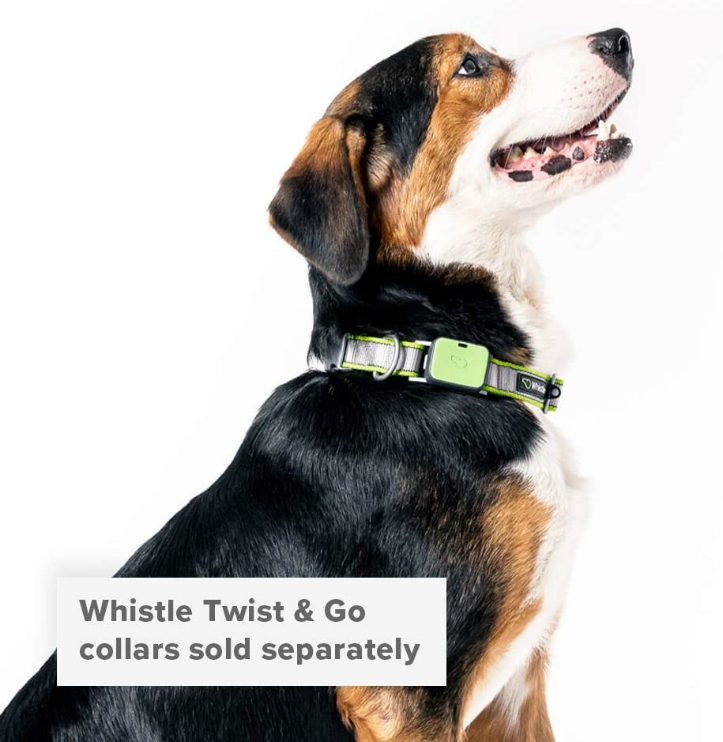 Many pet trackers are also GPS-enabled, which allows you to keep close tabs on your fur baby while you're away. When put together, all of the information gathered in a tracker creates a downloadable set of data points for you and your veterinary team to review.
Pet trackers provide especially helpful information when you and your veterinarian are trying to help your Tripawd lose weight or spot the potential for injuries.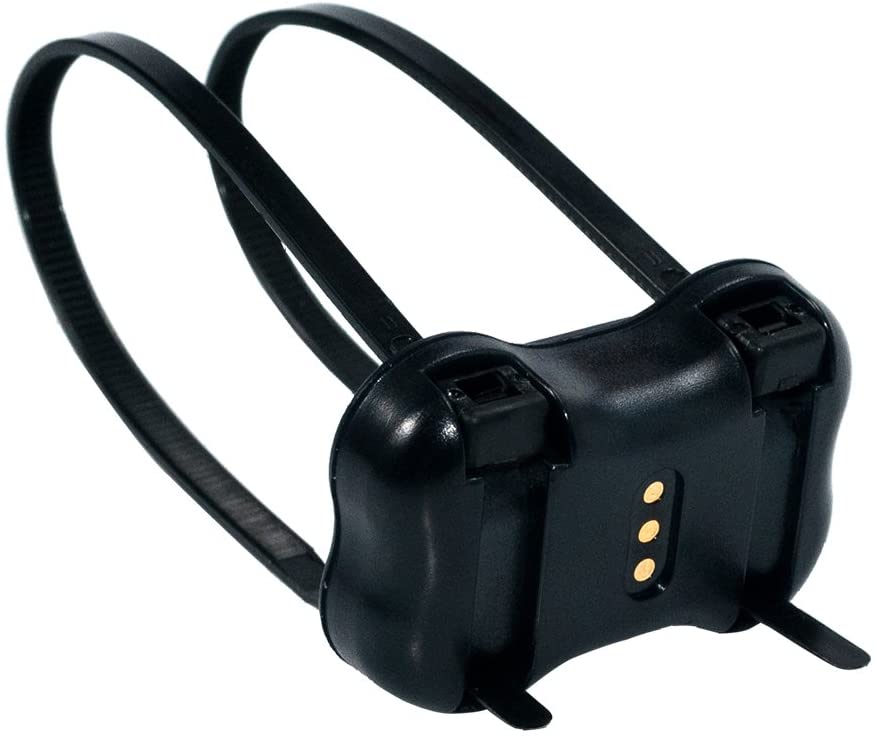 "The monitor shows the activity (or lack of it) during the night and when the dog is alone, which is very useful," says Razbeg's mum. "Of course, any changes in activity levels could be a sign of health problems. The tracker could spot growing restlessness during the night time before we hoomans notice anything."
Our favorite veterinarian, Dr. Ernie ward, agrees. In this PetMD Article "Fitness Trackers For Pets," he appreciates how the devices help uncover hidden problems.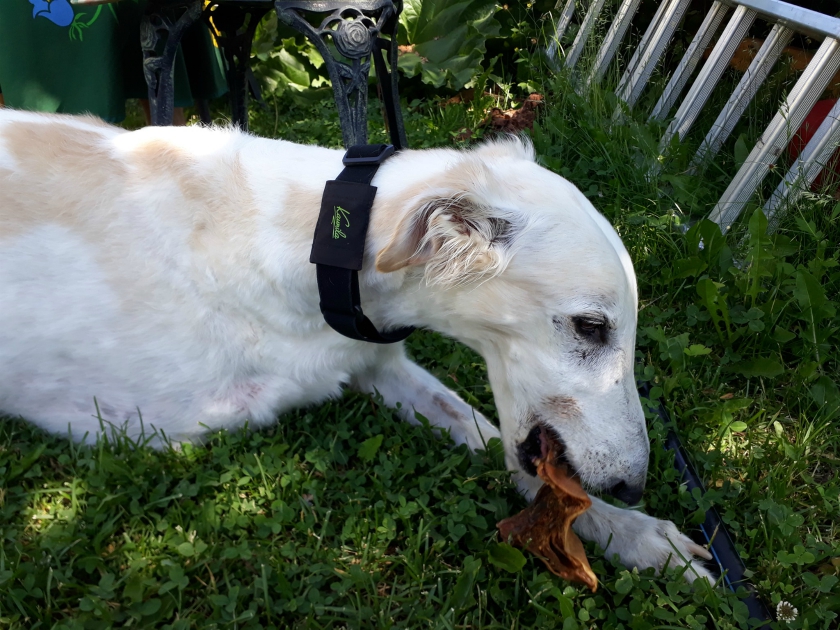 "I have that hard data in front of me that says 6 months ago you were walking for 40 minutes a day and now you're walking 22 minutes," Ward says. "There may be a legitimate cause, but these monitors can also help me uncover hidden disease."
The Downsides of Wearable Pet Trackers
Before you buy your Tripawd a pet activity tracker, look over product features carefully and read customer reviews.
Thick coats may prevent accurate readings
Many require you to pay for an ongoing subscription service
Some trackers may be too large for tiny dogs and cats
A pet health tracker by itself isn't a magic bullet to help your Tripawd with weight loss or get fit. But since many of the devices sync to smart phones, they can takes your Tripawd's fitness program to another level by keeping you constantly informed of your pet's progress (or lack of it).
Share Your Pet Health Tracker Experience!
Do you own wearable fitness device for your dog or cat? If so, does your Tripawd's pet activity tracker make a difference in their health? We want to hear more, so comment below or post in our Hopping Around Discussion Forum topic to share your experience with others.