If a home has stairs, Tripawds need traction on them. Here's what you need to know to keep your three-legged pet safe on stairs in your house.
When You have Stairs and a Tripawd, This is What You Need to Know
You never really think about stairs in the home until your dog or cat loses a leg. That's when stairs can become quite risky for the new amputee. Imagine losing one of your legs, then trying to balance while going up or down stairs, without falling. Pretty tough eh?!
A front-leg Tripawd will have more balance challenges going down stairs, because they carry more weight on the front end.
A rear leg amputee like our Wyatt Ray will struggle going up stairs, because that's where a dog's propulsion comes from. When one half of it is gone, going uphill is tough.
Here's how to minimize the risk for your Tripawd, during recovery and after.
Step 1: Get a Tripawd-approved harness for your dog.
Homes with more than three or four stairs and a Tripawd can be problematic, but not impossible to handle. We recommend helping your new Tripawd dog with a harness. The Ruffwear Flagline Harness or Ruffwear Webmaster Plus are our two favorites for assisting dogs on stairs after surgery and beyond.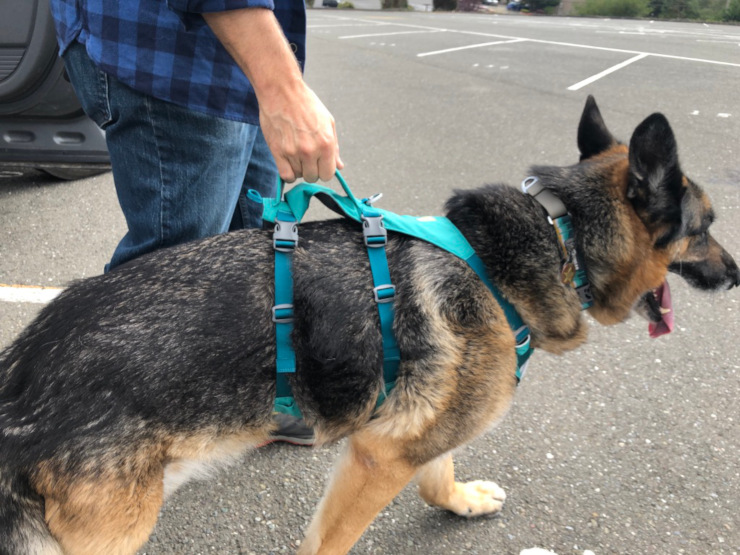 Even though amputation recovery was 11 years ago for Wyatt, he wears a harness every day because it's easier for us to help him when he's tired.
Step 2: Put up baby gates.
If your dog or cat is recovering from surgery, please put up a barrier to your staircase. Whether it has traction or not, a new Tripawd doing stairs can cause the stitches to come undone. Or, cause a seroma fluid build-up from too much activity.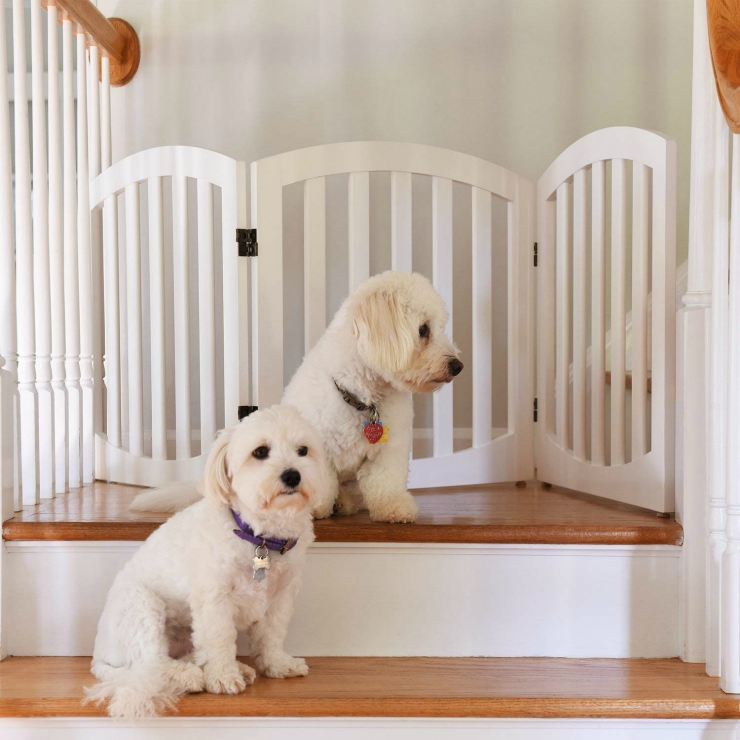 Your Tripawd can do stairs while you assist, but never alone during recovery.
Step 3: Install traction on slippery stairs.
Slippery stairs are dangerous to your new amputee. Even after your pet is fully recovered, stairs can be a hazard. We recommend installing adhesive stair runners like these.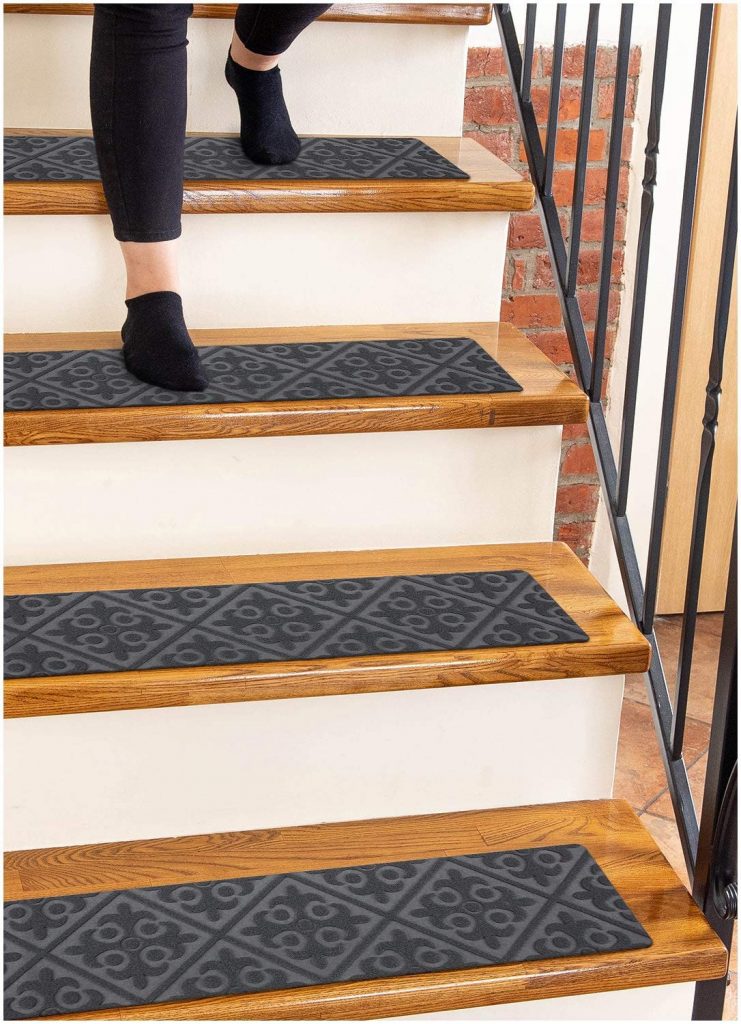 You can also try laying down some Puppy Treads for traction.
Once recovery is over, carpeted stairs and Tripawds can usually co-exist without your help. Odds are good that your Tripawd hero can probably tackle them unassisted. As for uncarpeted stairs, personally, we would never allow our Tripawd to go up or down uncarpeted stairs alone. It's just too risky.
Check out how rear-leg amputee @DaveTheDog does carpeted house stairs now that he's all healed up!
How did your Tripawd handle stairs during recovery? Share your experience below, we would like to know about it so we can all learn together!