Amputation doesn't have to put an end to long hikes with your dog (or even your cat!), as long as you do it right. One Tripawds member showed that a long Tripawd hike is totally possible with the right gear.
Enjoy a Tripawd Hike Together, Again!
As you'll learn in our e-book, Loving Life on Three Legs: Canine Fitness and Conditioning for Happy, Healthy Tripawds, veterinary rehabilitation therapists tell us that even a fit Tripawd should only walk 10-15 minutes at most.
Try telling that to an active dog though! Most are unstoppable, but for their best interest, we must manage their activity. And while many dogs can go on long Tripawd hikes, doing them isn't the best idea. Because even if a dog has the energy for it now, excessively long walks take a toll on joints and muscles. Over time, that dog will probably experience painful orthopedic issues that can cause serious problems.
One way to avoid these kinds of issues is with a dog stroller for big dogs. And for smaller ones, a doggie backpack called the K9 Sport Sack is a great choice!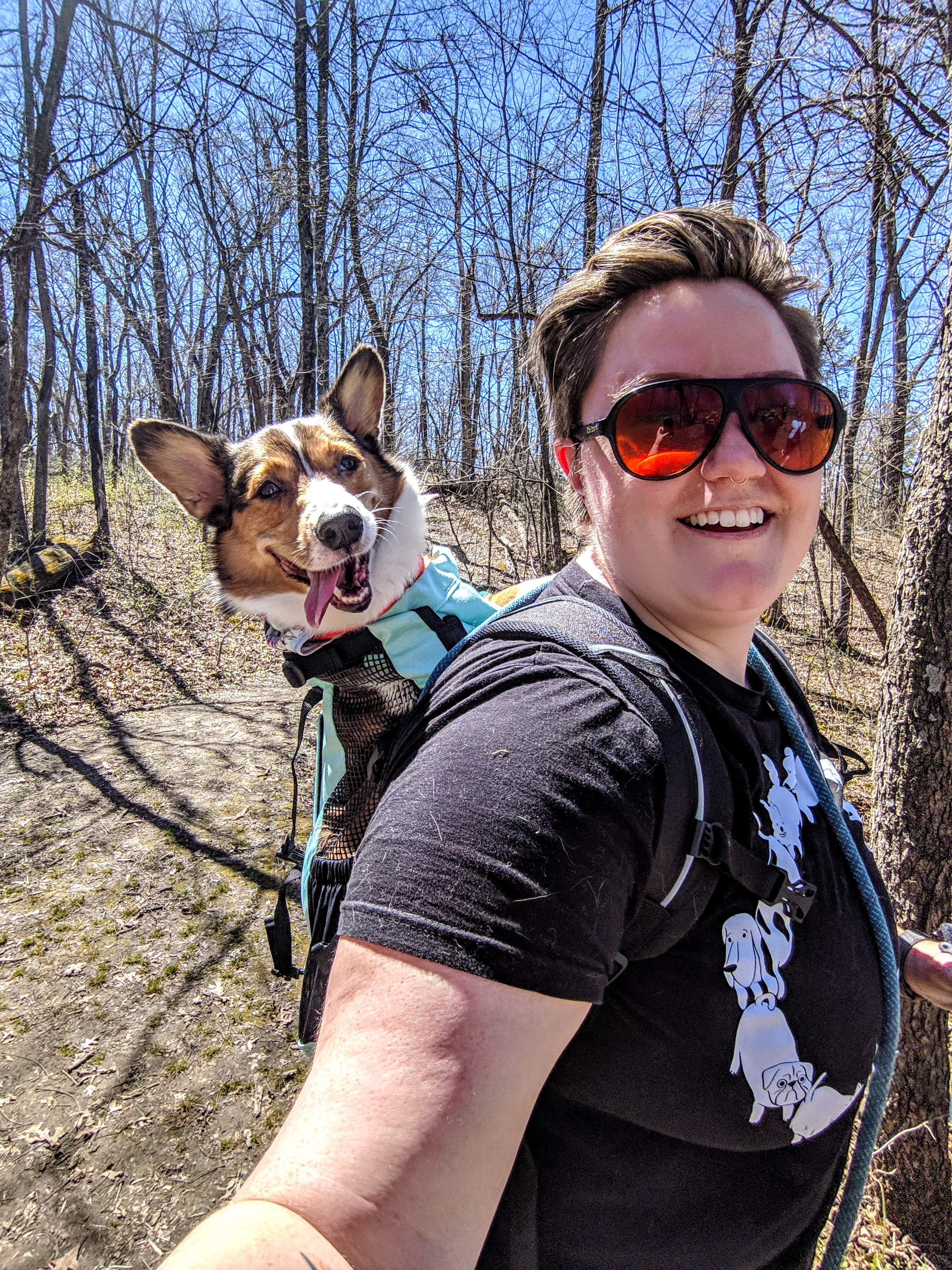 No Tripawd Left Behind with the K9 Sport Sack AIR
"I really wanted to get one of these so I could start brining Charles along on hikes," writes Charles Avocado Van Gough's mom, Chelsea. "This was something I wanted to do for a long time but hadn't been able to while he was having the chronic issues with his right front paw. And I knew on three legs that he wouldn't be able to do entire hikes. So my thinking was that we could get a K9 Sport Sack and use it as a way to give him a break from hiking when he needs it! It has been AWESOME!"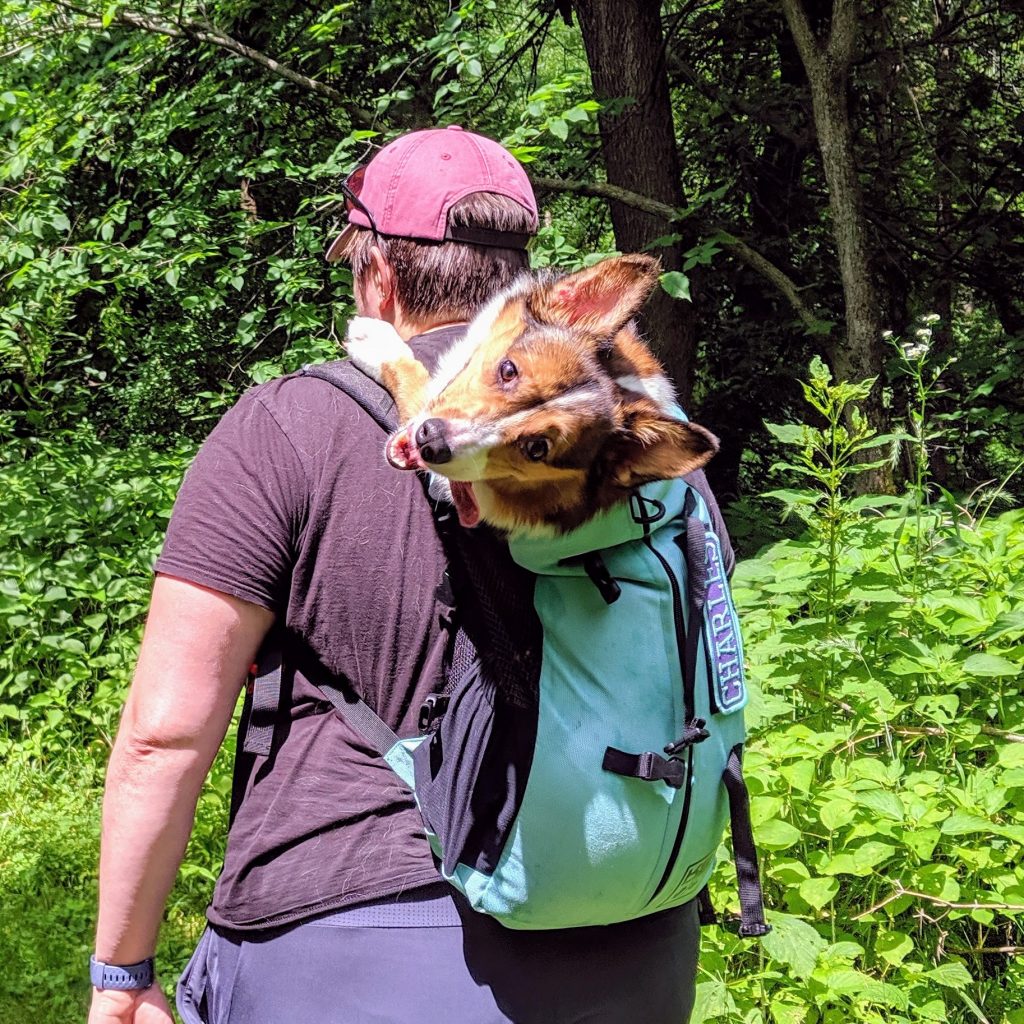 The K9 Sport Sack AIR is a veterinarian approved safe travel bag for carrying small and medium size dogs. This front facing adjustable pet carrier backpack is ideal for taking Tripawds on long hikes, or walks around town. Various sizes and colors available.
Fun Features of the K9 Sport Sack
The K9 Sport Sack AIR® is a great choice for bike rides, shorter hikes, quick trips or any other pet-carrying adventure you can dream up. This classic model is the most flexible, breathable and lightweight pet carrier we offer. Like all K9 Sport Sack® carriers, design and safety come first. The AIR™ was specially developed under the close direction of animal professionals, veterinarians, dog trainers and outdoor product engineers to be ergonomic, safe and strong. 30 LB/13 KG weight limit.
Ventilated side panels for cooling
Adjustable dual side pockets
Sternum strap with avalanche whistle clip
Moisture wicking, ventilated shoulder straps
How to Measure Your Tripawd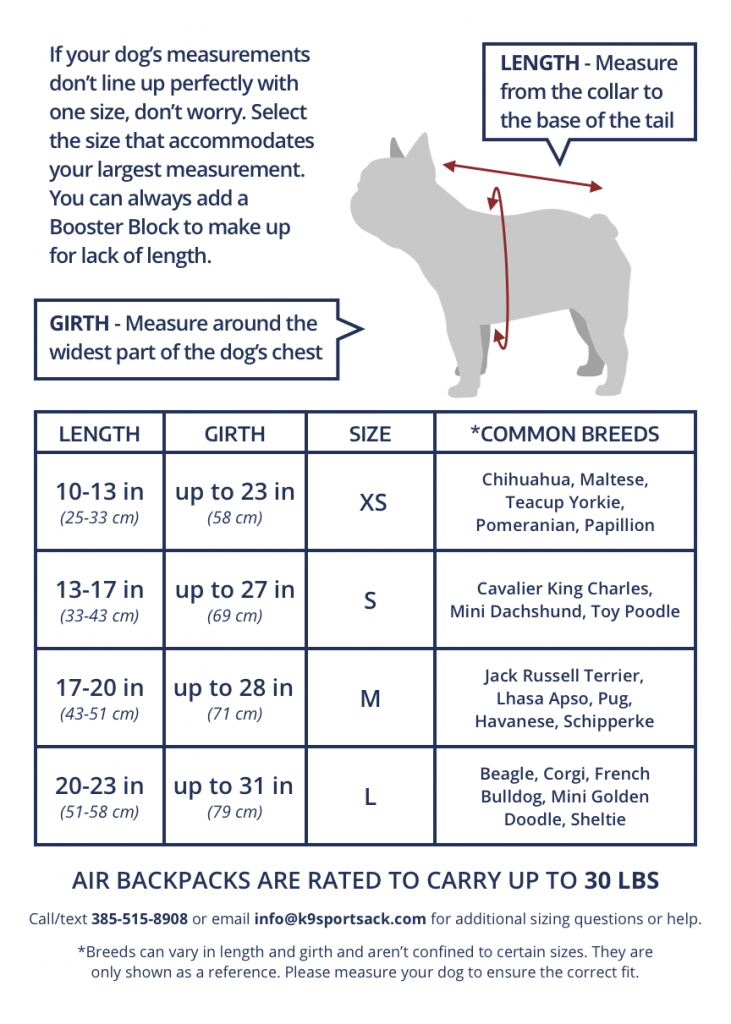 Perfect for small to medium-sized dogs, this doggy backpack is great for making sure that your Tripawd gets to enjoy fun hikes again without putting stress on the body. If you get a K9 Sport Sack, let us know how your Tripawd likes it!