Dogs are going places, which means it's our job to keep them safe in the car. The new Ezy Dog Seat Belt Restraint clips can help get the job done by keeping your Tripawd in one place while still allowing room to sit or lay down comfortably.
Safety First with the Ezy Dog Seat Belt Restraints and Convert Harnesses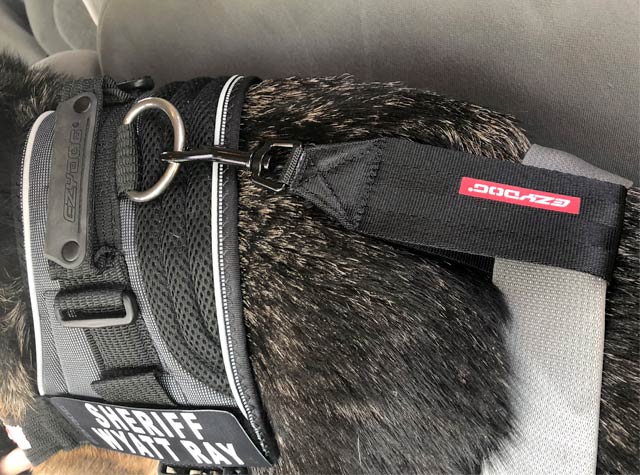 You never know what's ahead when you turn the key and roll on down the road with your pets on board. The majority of car accidents happen less than 25 miles from home, so even short trips can be hazardous to the pack. That's why it's important to do all we can to keep our pets safe in the vehicle.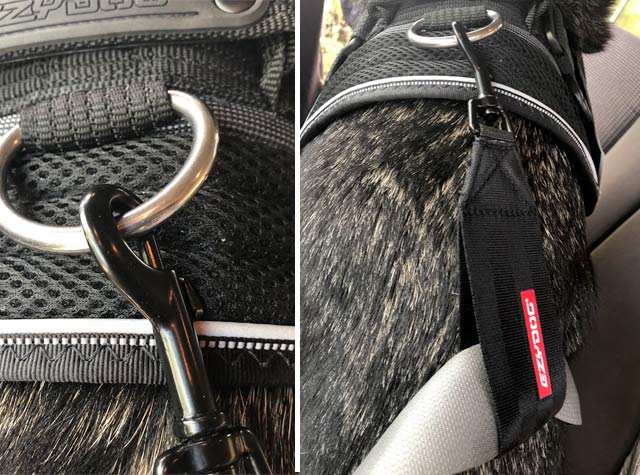 We love the two Ezy Dog Seat Belt Restraint options now available as add-on products when you buy a regular Tripawd Convert harness or a Custom Tripawd Convert harness. Vehicle dog restraints have become law in several states in the US, and these are an important tool to protect your pup while on the road.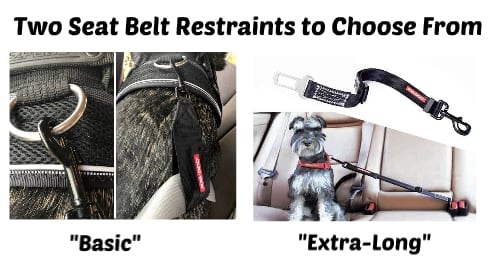 How the Doggy Seat Belt Restraints Work:
Just fasten the clip to the D-ring on your dog's EzyDog Convert Harness to minimize the risk of injury, or your dog running away in the event of an accident.
Attaches easily to your car's existing seat belts
Keeps your dog in place, minimizing driving distractions
Lets your dog sit or lay down comfortably
This doggie seat belt restraint fits any size dog. For extra long length try the CLICK Adjustable Car Restraint
Color: Black
One Size Fits All
Please note, the dog seat belt restraints are only available when purchasing with an EzyDog Convert harness. Not guaranteed to work with other harness models.
A Warning About the Ezy Dog Seat Belt Restraint
Caution: This product is designed to be used with an EzyDog Harness to prevent driver distraction and restrain the dog to one position in the vehicle. In the event of a car accident it can minimize the risk of injury but it is not guaranteed to prevent injury to the passengers or your dog. Inspect attachment for wear or abrasion. Do not use if damaged!