Keeping a three-legged dog from bouncing around a car in motion is challenging. But this list of our favorite car hammocks for Tripawds and other dogs can make the experience better and safer.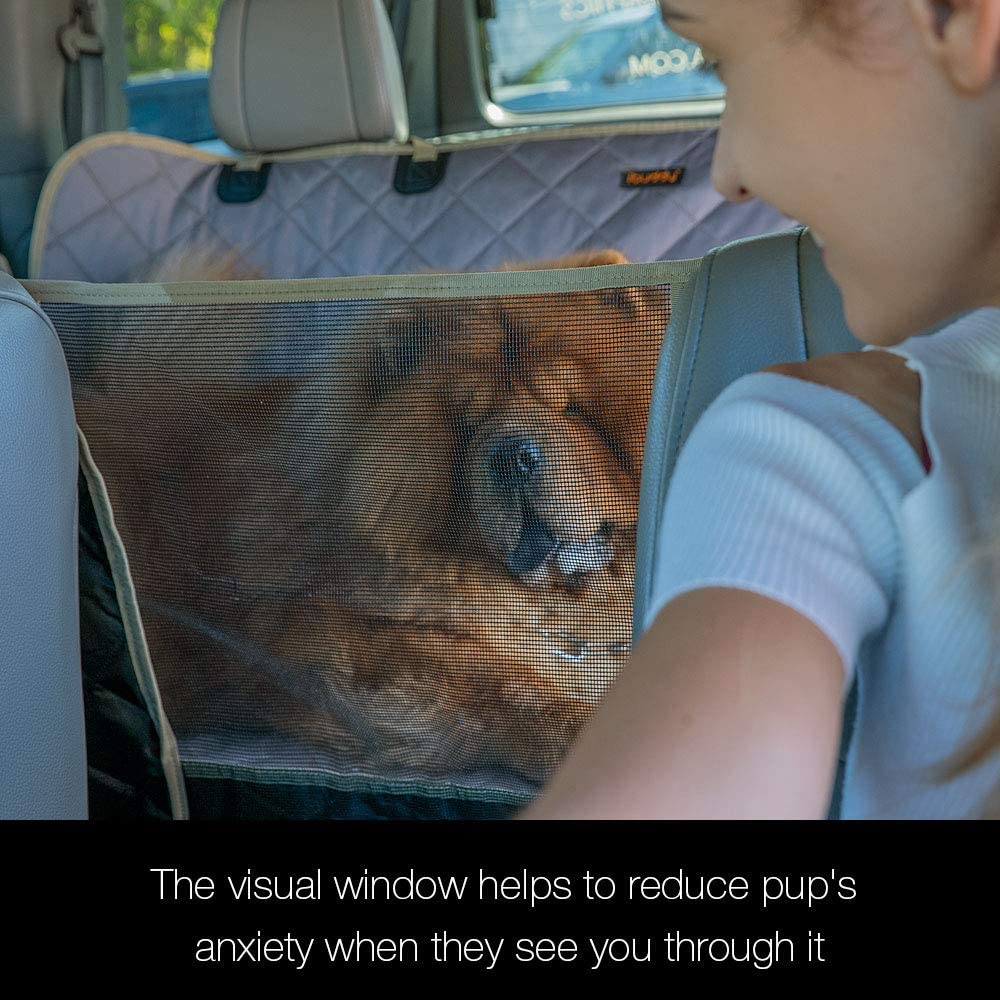 Technically speaking, car motion can be a good core strengthening workout for a three-legged dog. When they try to balance on the seat, abdominal muscles fire and build better core strength and balance. But safer exercises for Tripawds exist. Instead, consider any of these car hammocks for Tripawds to help them stay safe and cozy.
Have you tried a car hammock for your Tripawd? If so, please share your experience below. Since we are in-between Tripawds spokesdogs, we haven't personally tested these ourselves. These favorite hammocks are based on five star Amazon user reviews by dog parents.
Why a Car Hammock?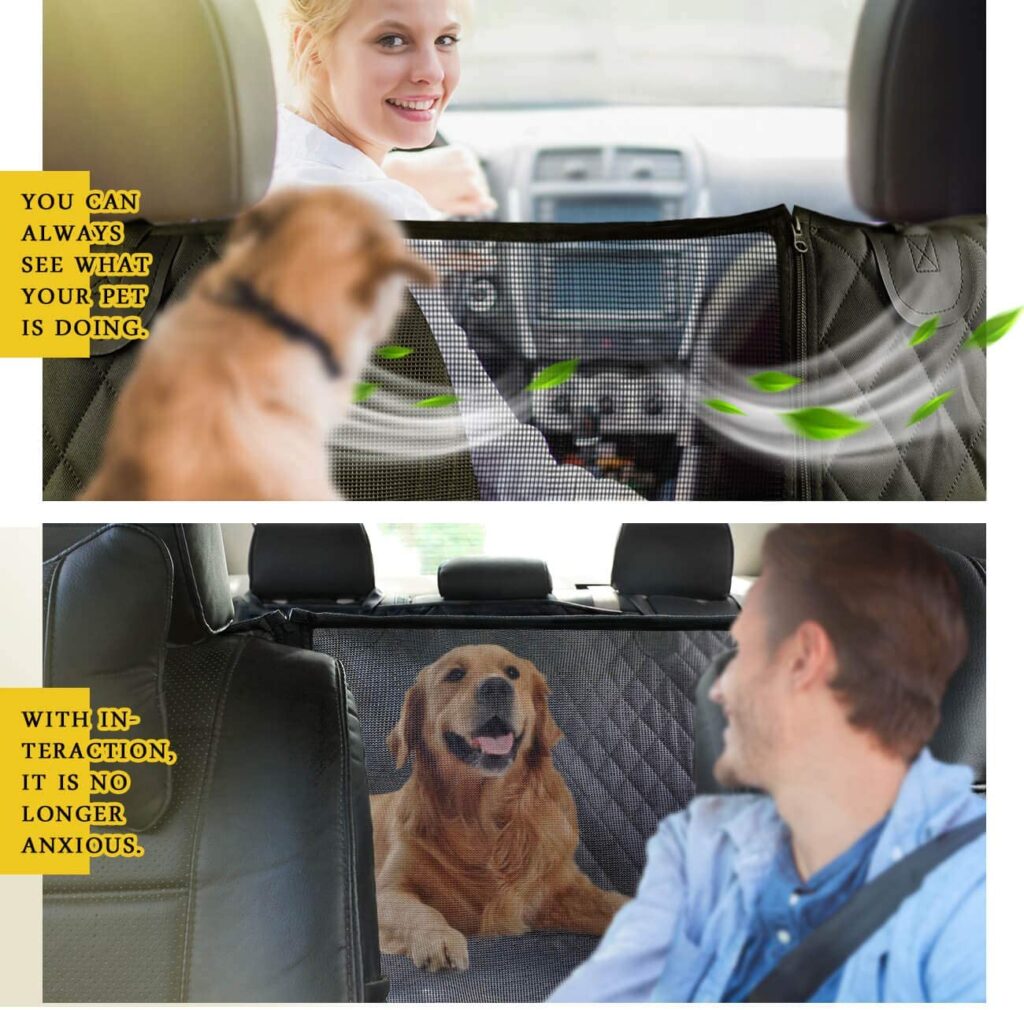 A car hammock is simply a seat cover that extends up the back of the front seats. More snug and secure than a car seat cover, it gives your dog a den-like feeling in the car for their own comfort and safety. A car hammock for dogs also discourages dogs from jumping into the front seat, causing a distraction danger and putting their safety at risk.
A car hammock cannot guarantee your dog won't get hurt in an accident. But a dog seat belt restraint and car hammock combo can minimize the risk of injury by securing your dog in place. This awesome Tripawd safety gear can also keep your pet from escaping, should you encounter this worst case scenario.
Our Top Car Hammocks for Tripawds and other Pets
We love these car hammocks for dogs because they feature:
plenty of coverage over the seats
a large mesh screen between the front seats for cooling air flow and anxiety relief
have no-slip surfaces underneath the cover
are easy to clean
can work with most any vehicle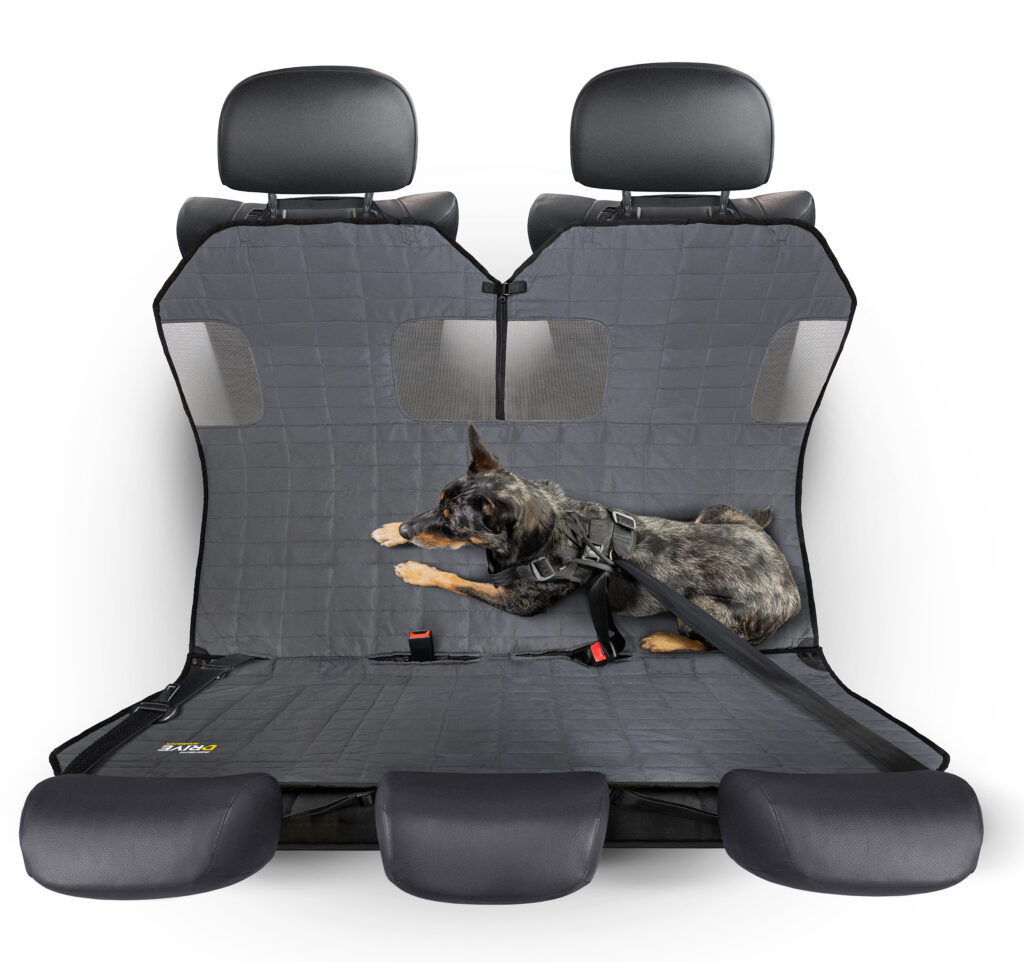 Made by the pawesome people at EzyDog, this is the #1 car hammock for Tripawds and other dogs. Featured in the Tripawds Gear Shop, the DRIVE™ Car Hammock keeps Tripawds cozy in the back seat. It's water resistand and also has the most ventilation of any car hammock, for maximum air flow. And it's super durable too, so it protects your car seats from nail scratches, dog slobber, and other not-so-nice insults. Easy to fit using your existing car headrests, the water-resistant polyester cover provides a barrier between pet and driver for additional safety on the road. It's ideal for small to medium size vehicles. But it can still work with large trucks and SUVs. READ MORE.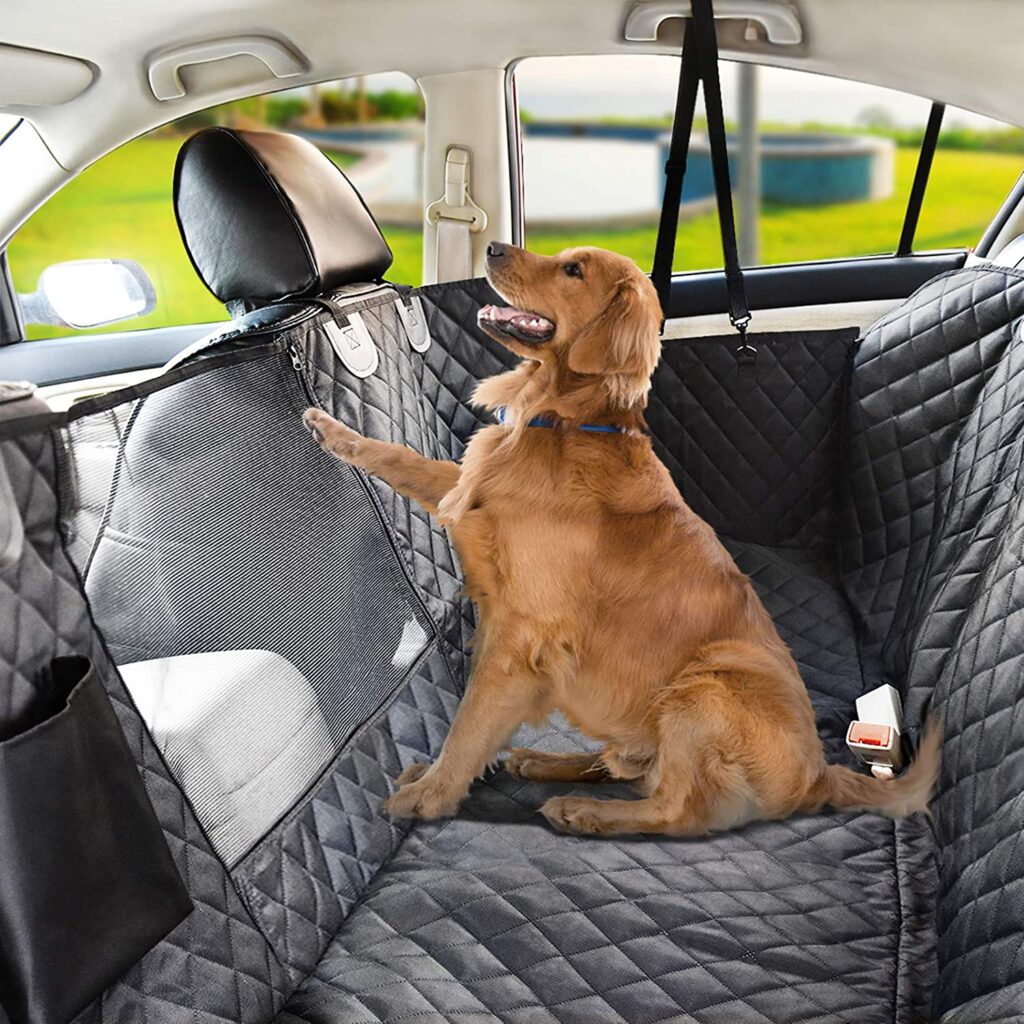 With a whopping 8,000-plus five star reviews on Amazon, the Vailage is another great car hammock for Tripawds and other dogs. We especially love that it comes in two sizes: Standard (56"W x 60"L) and X-Large(60″W x 64″L). Use it as a car hammock or for standard bench seat coverage. The material is 600D oxford, which includes water-resistant coating and tpu, a new waterproof material prevents your seats from moisture stains. For extra security, it's held in place by four head rest straps, nonslip backing and two devices secured to the seat.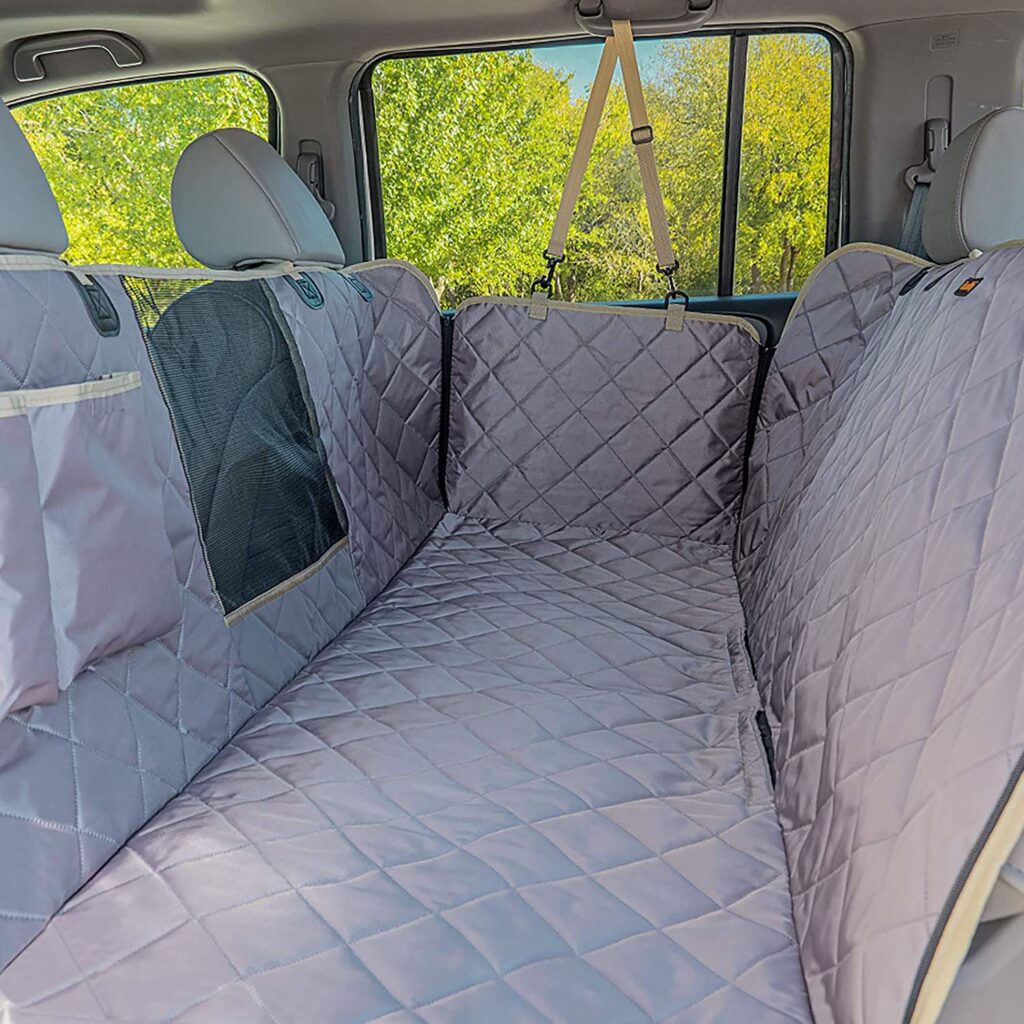 We like the iBuddy car hammock for dogs because of it's generous size, measuring 56″W x 60″ L. Made of heavy-duty waterproof oxford fabric, it's 100% waterproof too. This features the best of both worlds; use it as a seat cover or a full hammock for maximum comfort of your Tripawd. What's especially nice are the side panels that attach to car hand holds, for your Tripawd's extra comfort and security.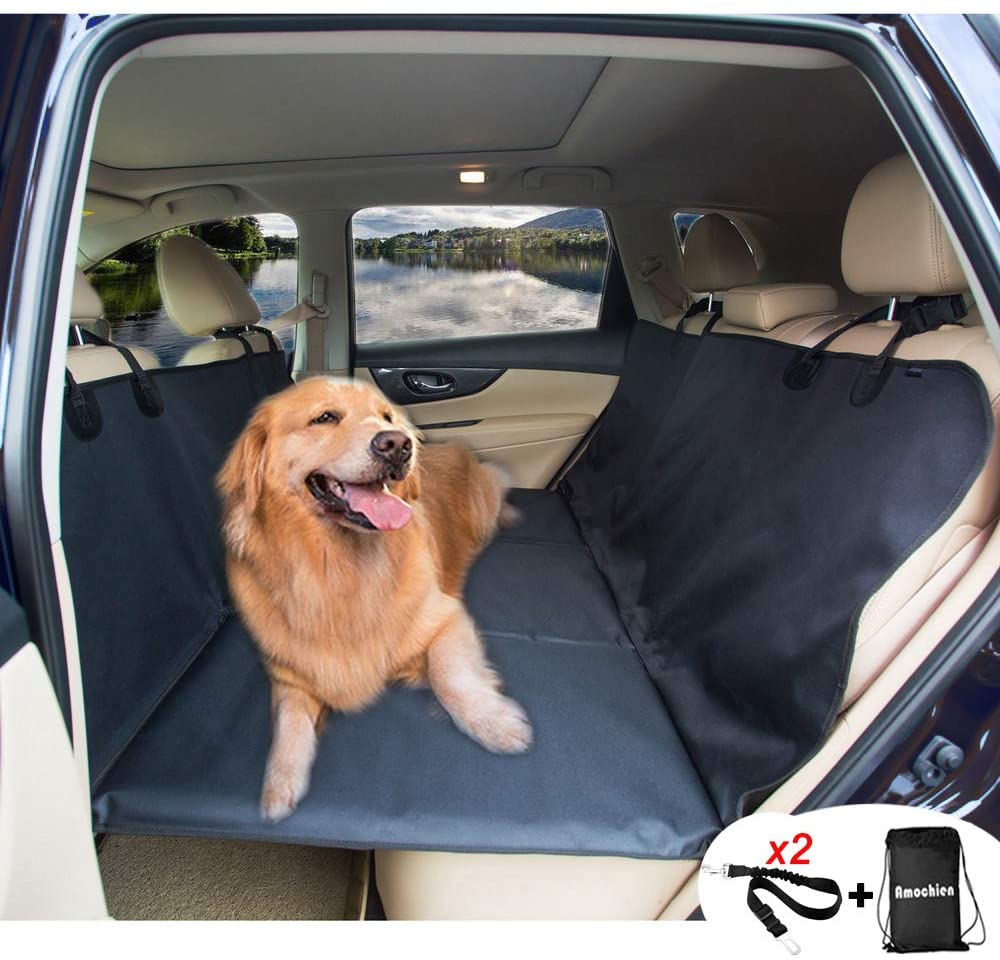 The Amochien Back Seat Extender isn't so much of a hammock. But we think it's perfect for Traveling Tripawds who need extra TLC on the go. This ingenious platform is a solid, rigid base that fits backseat areas 26.5in x 54in and larger. Hardwood inside and wrapped with comfortable foam padding, it safely holds dogs weighing up to 150 pounds.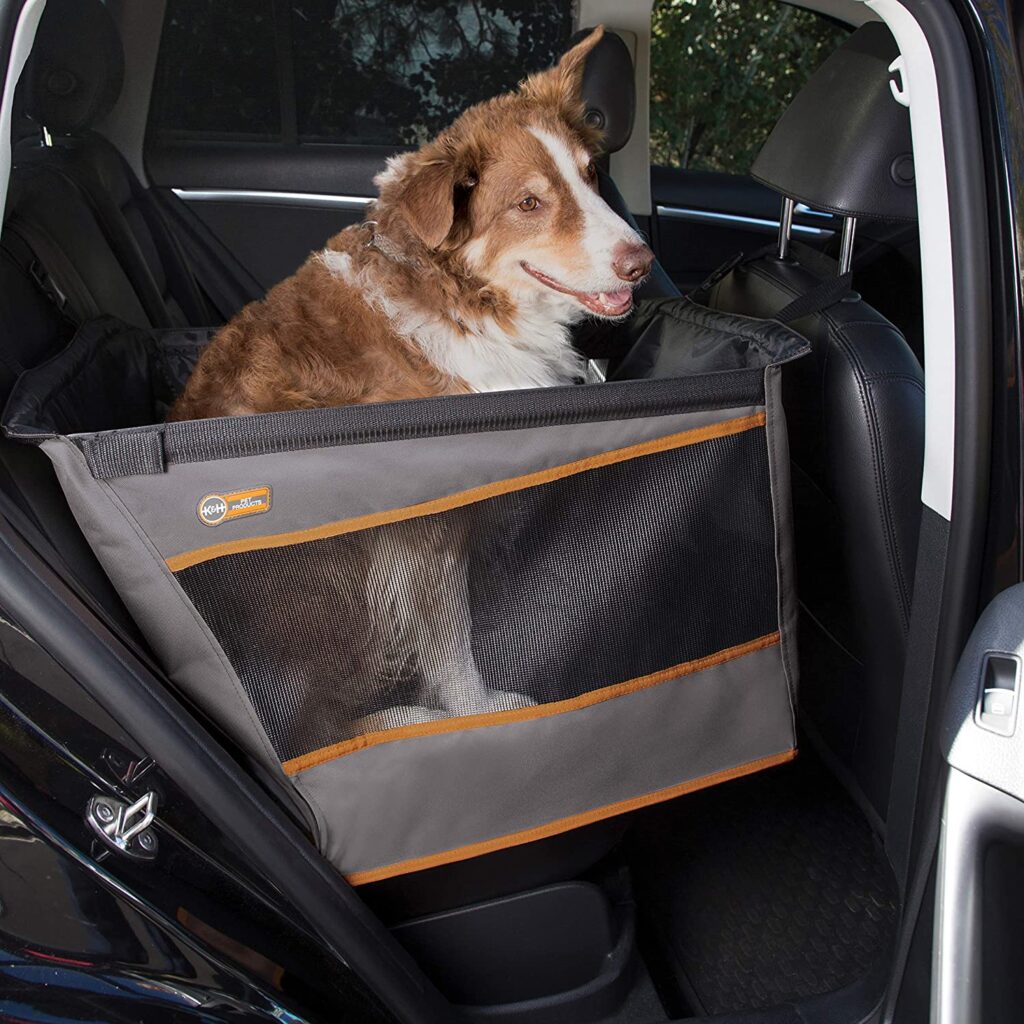 The Buckle N Go Car Seat isn't a true car hammock for Tripawds and other dogs, but we think it's great alternative for small to medium Tripawds on the go. We love that is has no weight limit, and features large mesh windows for air flow and scenery. The front and back straps are super secure, and a lead included with purchase attaches securely tethers your Tripawd harness to the seat. It also folds flat for easy storage.
NOTE: These car hammocks have NOT been crash tested by the Center for Pet Safety (CPS). They are not guaranteed to prevent injury or escape in the event of a car accident.