Tripawds Facebook Page fans recommend the Būmi Tug Toy for front leg amputee dogs!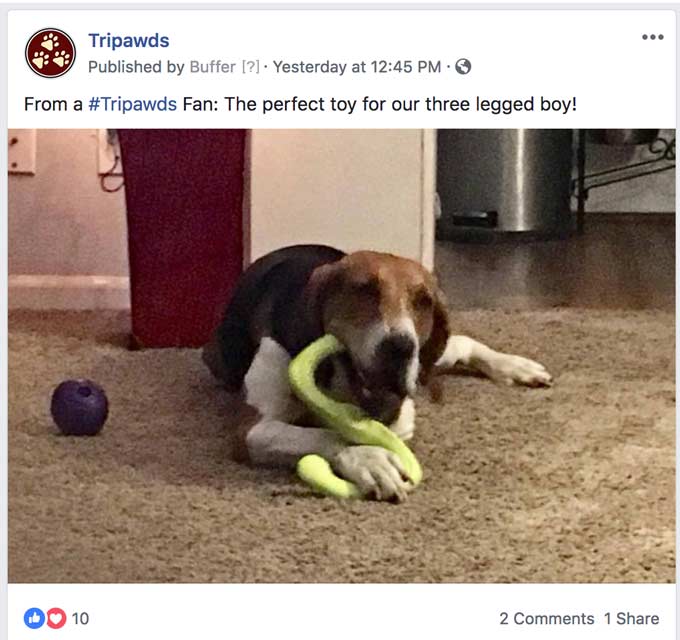 One follower shared a photo showing how easy it is for Tripawds missing a front leg to hold the Zogoflex Būmi Dog Toy with one front paw.
The Būmi is much more than just a tug toy – it's an interactive toy you can pull, flex, and throw for hours of fun. And it floats, so your dog can have fun swimming after it, which is great low impact exercise for all Tripawds.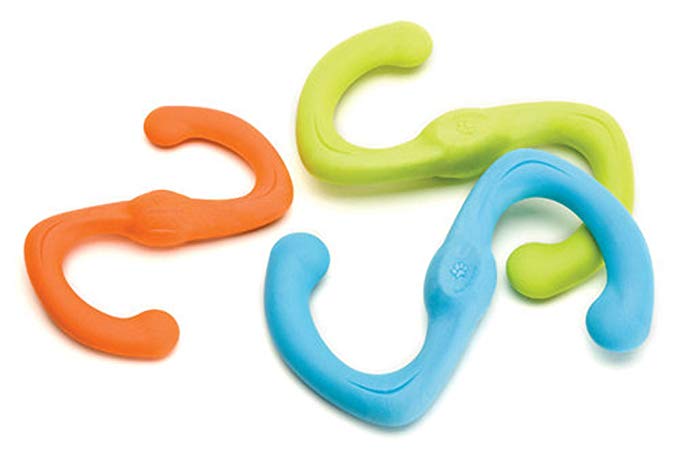 Būmi is a versatile and strong toy made from West Paw Design's extremely pliable, one-of-a-kind proprietary material called Zogoflex. As your dog stretches Būmi it will flex out to twice its length, and always bounce back to its curved S-shape.
The Zogoflex Būmi comes in various colors and two sizes for Tripawds big and small.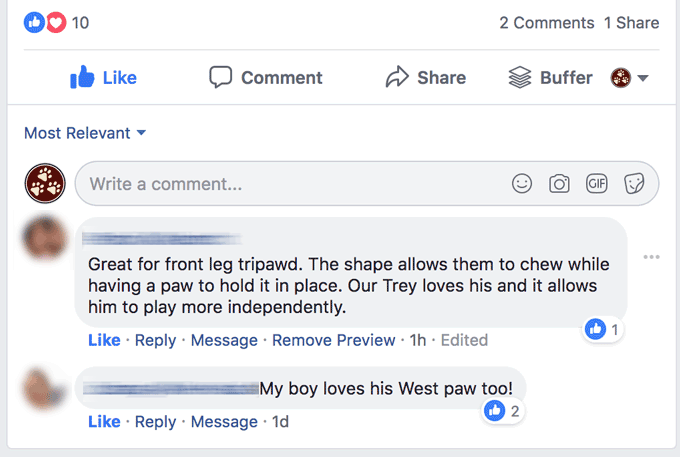 Other fans agree, the Būmi is da bomb for front leg Tripawds!
All Zogoflex toys are dishwasher safe and non toxic as approved by the U.S. FDA.
Save on the Zogoflex Būmi at Amazon.com.
Find Būmi dog toy on Amazon Canada.
Got any favorite toys for Tripawds? Submit a review and send us a photo!