The cone of shame stinks. Which is why we love this soft e-collar for dogs and cats so much.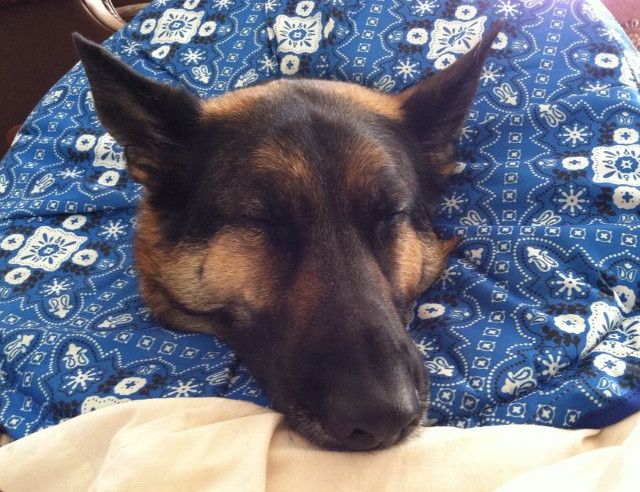 Made by Jorgensen Laboratories, this is the best cone of shame alternative that we've discovered. It's much more comfortable than a hard plastic cone and it doesn't bang up your legs when your pet is walking around. It's flexible enough to use in our small RV camper trailer too.
Better yet, it works. We know it does because Tripawds Spokesdog Wyatt Ray has used it several times to recover from his antics and it always keeps him from chewing at his stitches.
Here's what the inventors, Jorgensen Laboratories, says about their innovative soft e-collar for dogs and cats:
"Pets can move about freely without damaging furniture and are able to eat and drink more freely than with traditional collars. The Soft-E-Collar is waterproof heavy nylon material that covers a soft foam doughnut-shaped ring. It is held in place by a strong flat tie."
The flat, soft recovery collar comes in every size for pet patients as small as five pounds. For dogs and cats who are especially good about bothering their stitches, we recommend doubling up with a traditional cone of shame at night.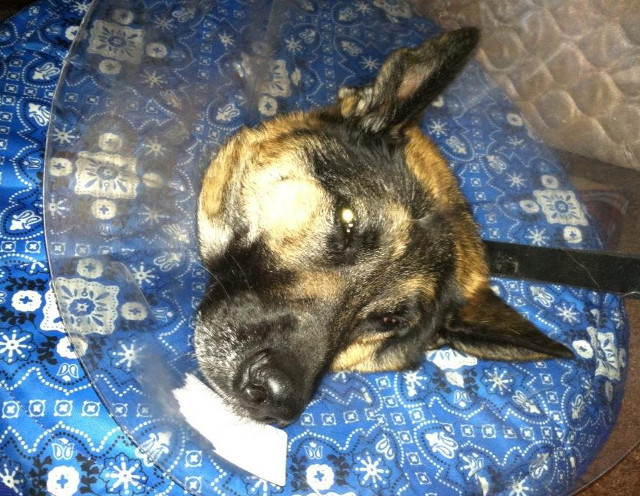 It's not the cheapest cone of shame but it's the best. Once you order yours here you'll always be prepared for the unexpected dog and cat surgery recovery.
More e-Collar Cone Alternatives for Cats and Dogs
Cone of Shame Alternatives
Recovery Cone Alternative for Cats and Dogs
Comfy Inflatable Cone Collars are In