We just learned about dog diaper panties and suspenders and think they could be the answer to rear leg amputee wound coverage for female dogs. But we need you to tell us if it works.
Can this work? A new rear leg amputation wound cover for female dogs.

Ask any veterinary professional and they'll tell you that bandaging a rear leg amputee's incision is tough, if not impossible. A new rear leg Tripawd usually returns home with just a cone of shame and a healthy dose of optimism that they won't attack the fresh wound. Sometimes it works, sometimes it doesn't.
We recommend using boxer shorts to cover a rear leg amputation incision, but now we think we have a better option for female dogs. Doggie diaper panties and suspenders!
Tripawds Spokesdog Wyatt Ray's auntie Elizabeth told us about them. Her senior dog Florence (in the video) is incontinent, so she wears these adorable dog diaper panties and suspenders. The brand she is wearing, Alfie Pet by Petoga Couture, runs small, so measure carefully and buy at least one size larger.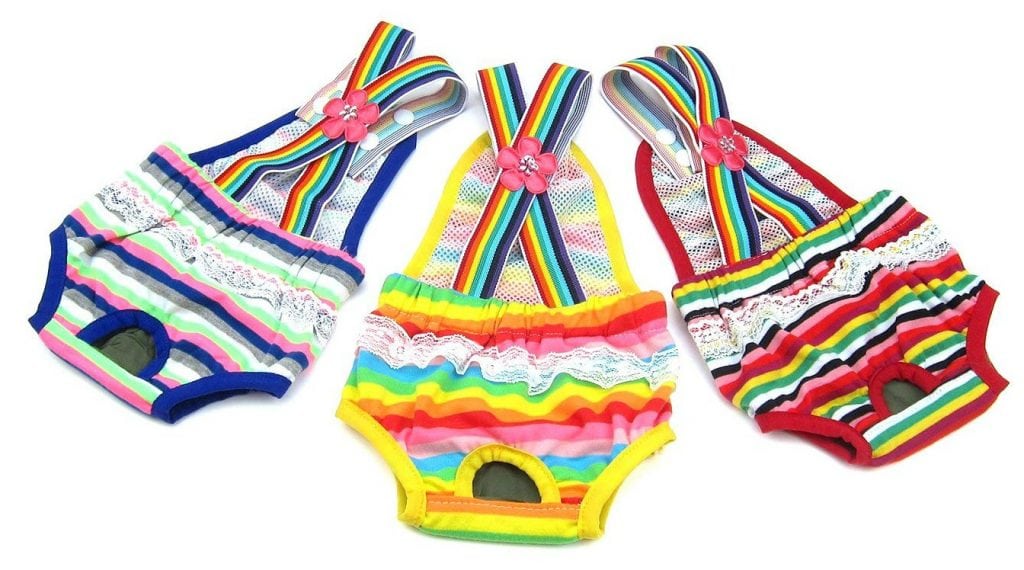 Our thinking is that if you sew up the appropriate leg hole, you will have a great rear leg amputee wound coverage, for girl dogs anyways.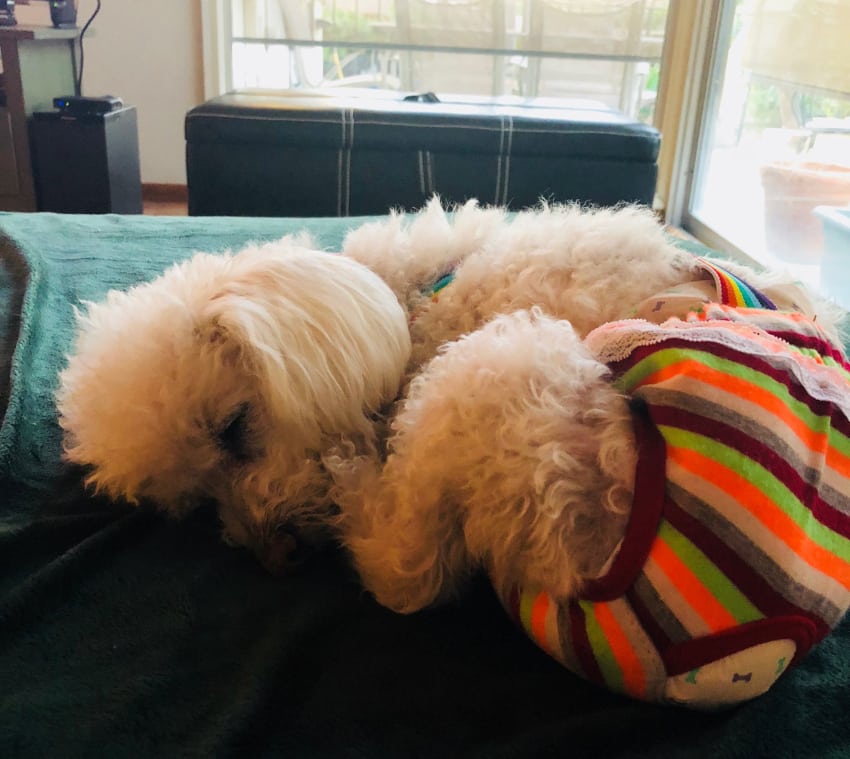 If you give these a try, let us know how they work for your new Tripawd warrior princess.
This blog post contains Amazon affiliate links; when you shop through them for any products, you help keep the Tripawds Community online. Thank you!