When it comes to our favorite Tripawd dog harnesses, they can do a lot of great things. But on the flip side, there's things Tripawd harnesses can't do, such as directly helping your dog to walk. That's something you still have to do.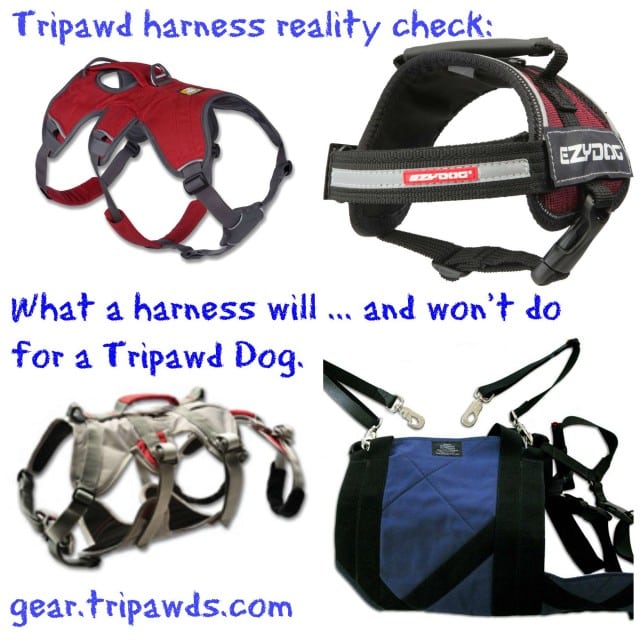 We always want to be sure Tripawd parents understand how harnesses work, so here are some examples of what a Tripawd harness can and cannot do for three-legged canines:
What Tripawd Harnesses will do
Tripawd harnesses we carry will help you, help your dog:
Safely go up and down stairs.
Offer balance when re-learning how to go to the bathroom.
Get up off the floor.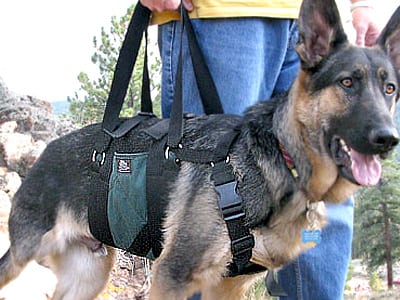 Keep your new Tripawd stable on slippery or unsteady surfaces.
Make it easier to hoist your Tripawd into a vehicle.
Give you a good handle on your dog so she doesn't get away.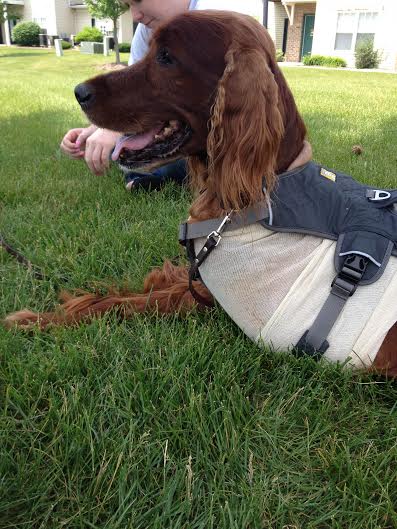 What Tripawd Harnesses Won't Do
Harnesses are always helpful, but they don't do things on their own. For example, a Tripawd dog harness will not:
Lift your dog. What it does is give you an easier way to lift the Tripawd.
Support your dog. Harnesses are great tools but alone they do not support, brace or stabilize any body parts.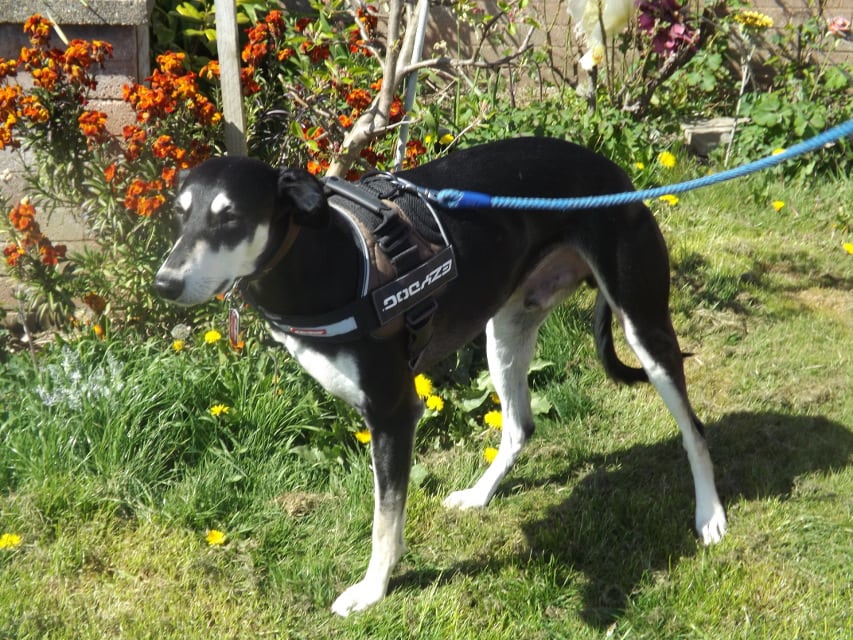 Throw your dog off-balance. Even if you attach a leash to the harnesses' main D-ring, most Tripawds will not all over.
Prevent leash pulling. None of the harnesses we sell are meant to act as no-pull harnesses. Remember, Tripawds need more speed to stay balanced on walks. Don't expect a Tripawd, especially one missing a front leg, to heel as well as before amputation.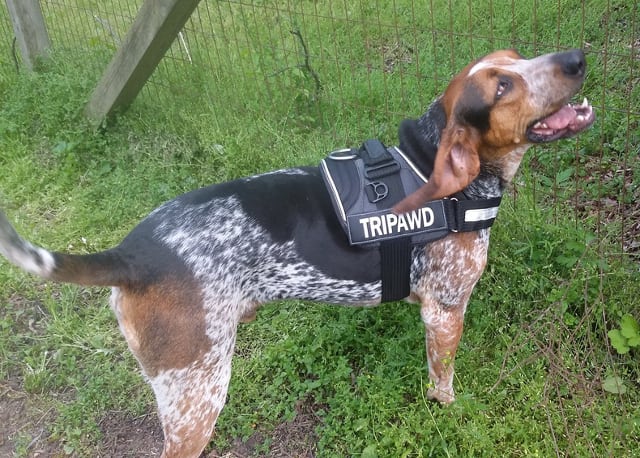 Unfortunately, there isn't one harness that's made just for Tripawd dogs, we wish there were. Conversations with manufacturers reveal that making a Tripawd harness with all of the appropriate configurations wouldn't be cost-effective considering the small size of our community. But you never know, maybe some inventive manufacturer in the making is ready to tackle this need!
In the meantime, the Tripawd harnesses we carry in our Gear Shop come closest to meeting the needs of our three-legged heroes. Check 'em out!
Recommended Reading