If you're like us, you may have wondered, "What's the big deal about an organic pet toy?" Well, when many studies like this demonstrate that many pet toys contain harmful banned toxins like phthalates and bisphenol A (BPA), organic pet toys are a very big deal.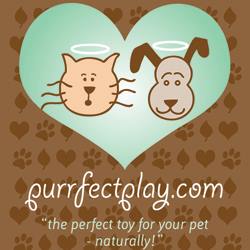 A Pennsylvania toy company called Purrfect Play is showing us that non-toxic, organic pet toys are healthier, more fun and long-lasting than cheap mass produced Chinese junk. Founded by Pam Wheelock, Purrfect Play makes adorable, non-toxic toys from organic wool, hemp and cotton.
Made in the USA
Organic natural fibers: cotton, wool, hemp
No synthetic or reprocessed plastics
Dye and toxin free
Sustainable and fair trade
We asked Pam why she started making these toys and she explained:
"I have a karmic debt of gratitude to the cats and dogs of this world. I would most probably not survived my childhood in one piece if not for my cat. He lived to be an old man and his love and comfort kept me going.

So… when I had my own home and a gaggle of kitties (all rescues) I wanted the best food and toys for them. I was unable to find them toys not made in China or made with safe organic materials– so I started making my own.  Later on, I made them for friends and the circle widened as I started selling them."
Check out a couple of of the cool toys that Pam makes: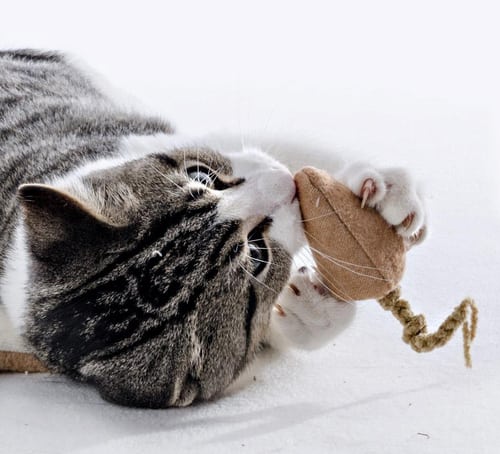 Perfect cat toy for carrying and tossing
1/4 cup of fragrant organic catnip
2 3/4 inches long
Naturally brown organic cotton– no dye!
Double layer construction–extra strong!
Organic cotton tail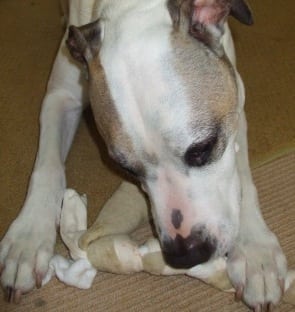 Organic cotton dog tug
Hand braided from pure, thick organic cotton
Great interactive dog toy!
Sweet smelling and natural
Durable
Hand braided
Machine wash & dry
Not for lone chewing—use with supervision
Repurposed tags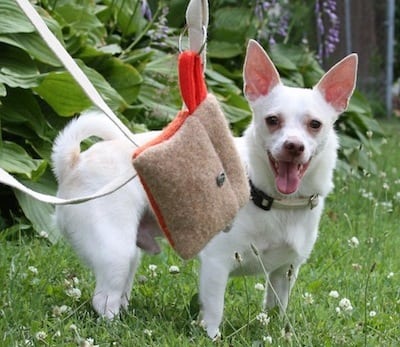 Upcycled wool sweaters. Fun and useful leash pouch designed to clip to your leash handle. Carry your essentials. Handmade in the USA.
We really love these toys for all that they represent and how they make our pet's lives healthier. We hope you'll check out Purrfect Play when you shop for high quality, American made pet products.
"Purrfectplay is simply dedicated to producing the best cat and dog toys possible while keeping you informed about the role synthetics and chemicals play in undermining your pets' health and the welfare of our planet."