The best bed for a Tripawd dog is one that provides firm support in a comfortable, washable bed that's suitable for all types of weather. We've looked everywhere for a mattress that fits this criteria and now we're hoppy to say it's here!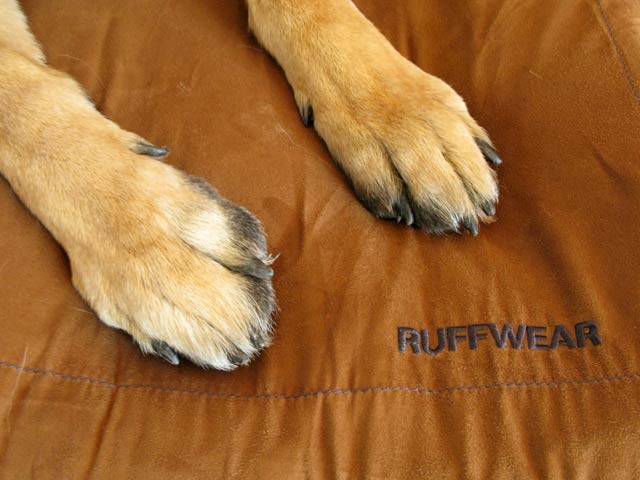 Ruffwear's new Urban Sprawlâ"¢ bed is the best bed for our three-legged family members. This plush 6″ thick two-sided mattress gives dogs the option of a soft or firm sleeping surface. With an easy to clean microsuede cover, it's by far the best sleeping surface for your Tripawd dog during amputation recovery and beyond.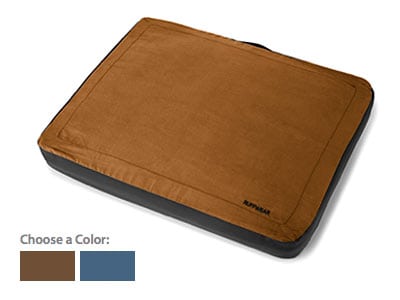 Here's why we love it, and Wyatt does too!
Why the Urban Sprawl is the Best Bed for Tripawds
Durable microsuede fabric cover in gorgeous colors; soft, yet tough enough for dogs of any size
The 6″ thick two-sided mattress provides the option of a soft or firm sleeping surface
Mattress is made with plush, memory foam-like recycled polyester
Removable cover is easy to clean, allowing the cover and mattress to be washed separately.
Waterproof, non-skid bottom creates a moisture barrier and keeps the bed stable on slick surfaces.
Integrated handle allows you to move the bed from room to room or across borders
Machine washable mattress and cover
One of the best features is the 6″ thick two-sided mattress. Use the soft side for cold weather, or the firm side during hot days.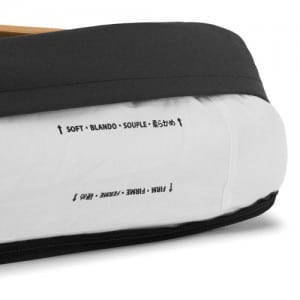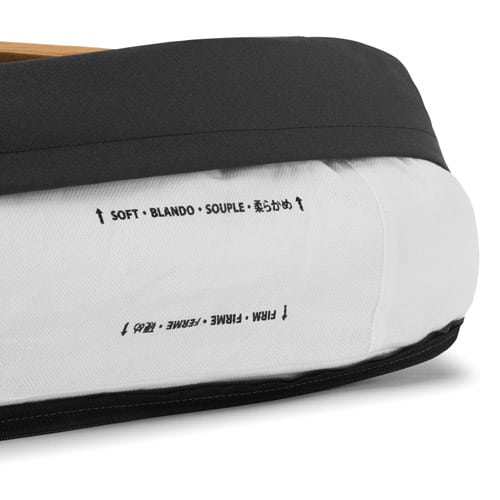 The Urban Sprawl also has an integrated handle for dogs on the go: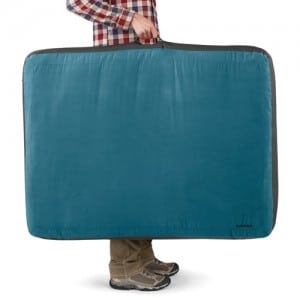 Tripawds Spokesdog Wyatt tried the bed and gave it three paws up! It fit his 80 pound body just right and gives all the support he needs for power naps.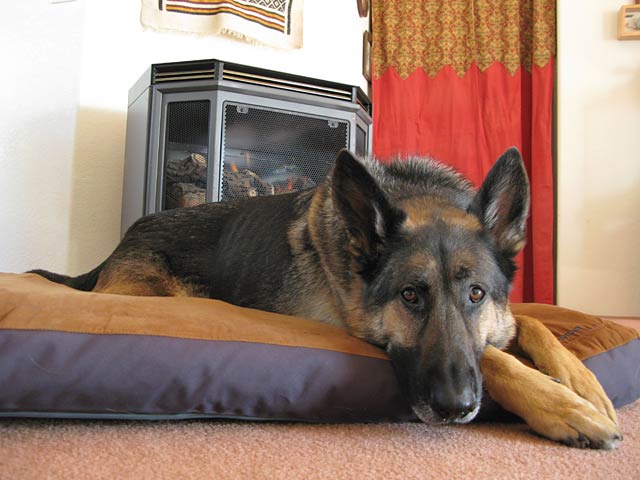 SIZING
Medium: 28 x 35†x 6†loft (70 x 90 cm x 15 cm loft)
Large : 36 x 48†x 6†loft (92 x 122 cm x 15 cm loft)
COLORS
Trailhead Brown
Overcast Blue
OVERVIEW VIDEO:
Ruffwear's dog beds have come a long way since we first tried one of their early beds, the now discontinued Flophouse bed. Today's Urban Sprawl offers far more comfort and better sizing for large dogs, yet remains just as portable and easy to clean. Tripawds Spokesdog Wyatt loves this bed and we know you will be too.
Purchase Information:
Your cost includes shipping to anywhere in the continental U.S. via ground delivery (5-7 business days). Texas residents pay applicable sales tax. ONLY AVAILABLE TO U.S. CUSTOMERS. Find international dealers here.
$154.95 – $204.95Select & Buy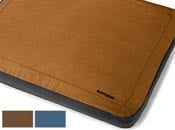 This large plush dog bed is ideal for dogs recovering from amputation surgery. With an easy to clean cover, the two-sided waterproof, memory foam mattress gives your dog the option of a firm or soft surface and also features a non-skid bottom.
[ more beds | all ruffwear gear | return policy ]