Dog harnesses created specifically to meet the needs of Tripawd dogs don't exist yet, but companies are getting closer as Tripawd Awareness grows. EzyDog's Tripawd Convert Harness is one that fits front and rear leg amputee dogs better than most.
About Front-leg amputee dogs: Please keep in mind that no harness is 100% perfect for front leg Tripawds. Not every harness will work for every dog. Even the best have a tendency to slip when worn throughout the day. Proper sizing and fitting is important, always measure carefully before ordering. Contact us with any questions.
Tripawd Nicky is a Convert Fan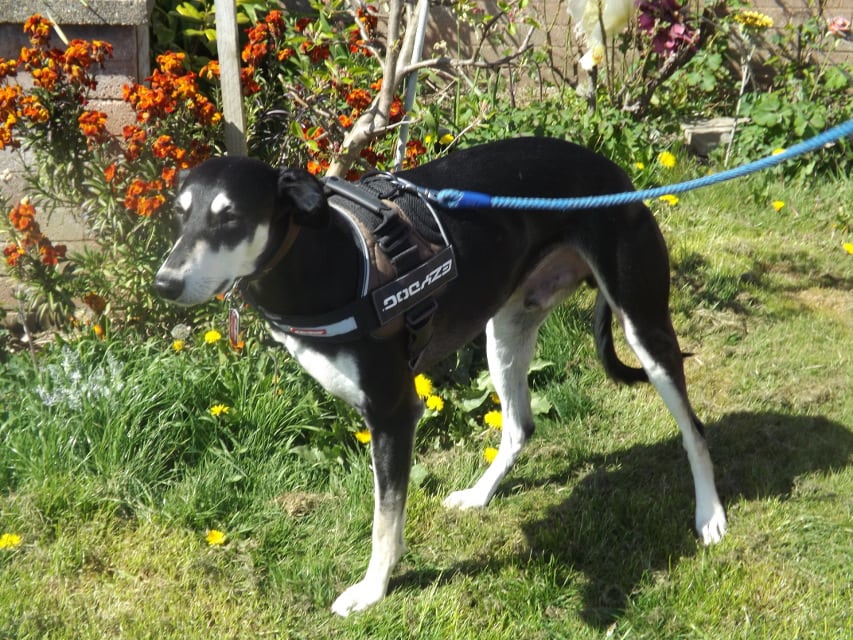 As you can see, the EzyDog Convert Harness straps don't require both front legs to keep the harness steady. With one chest strap across the front and a second under-belly quick-release strap, the "anti-roll" design is unique to dog harnesses.
Nicky's mom, Michaela Walker, recently wrote to tell us why she chose the Convert harness for her front leg amputee.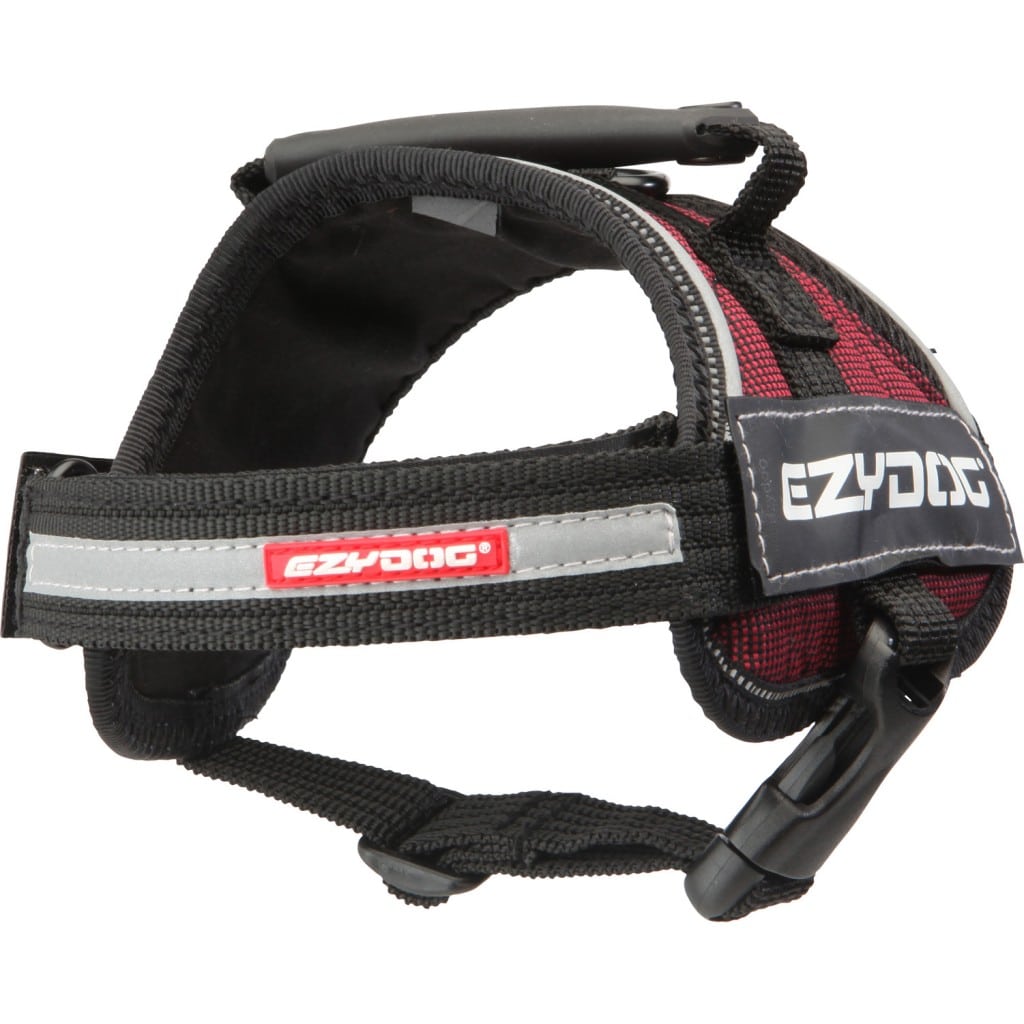 "Having tried other harnesses I ordered this one with some hope. When it arrived I was surprised how light weight it is yet strong.
I easily adjusted the chest piece which is Velcro and then slipped that over his head. A small adjustment to the waist band then clicked it into the solid click buckle.
It is so simple to use. I put on the lead and Nicky immediately got excited we were off for a walk. I was able to run him by my scooter and the harness stayed safe and secure. He was able to move freely and finally had no pressure on his neck from his collar.
I released him to run with his harness on and he could run freely without the harness slipping. This is the first time this has happened, being a front leg amputee he has no stump to anchor most harnesses to. There is a good handle on the harness to offer support if he should need it, at present it is not.
I am delighted with the Convert and would recommend it. The good thing also is that it does not rub him or leave bald areas so he can keep his good looks!"
Check Out EzyDog's new Convert Harness