Have you seen the new Ruff Wear Web Master Harness features? They're great! We're impressed and want to share them with you in this quick overview. Stay tuned for a new in-depth review, or check out our original Ruff Wear Harness review and demo video.
You've Come a Long Way, Web Master
The Web Master has truly evolved into the best dog harness, especially for Tripawds. Just take a look at the very first version that Spirit Jerry wore, way back in 2007: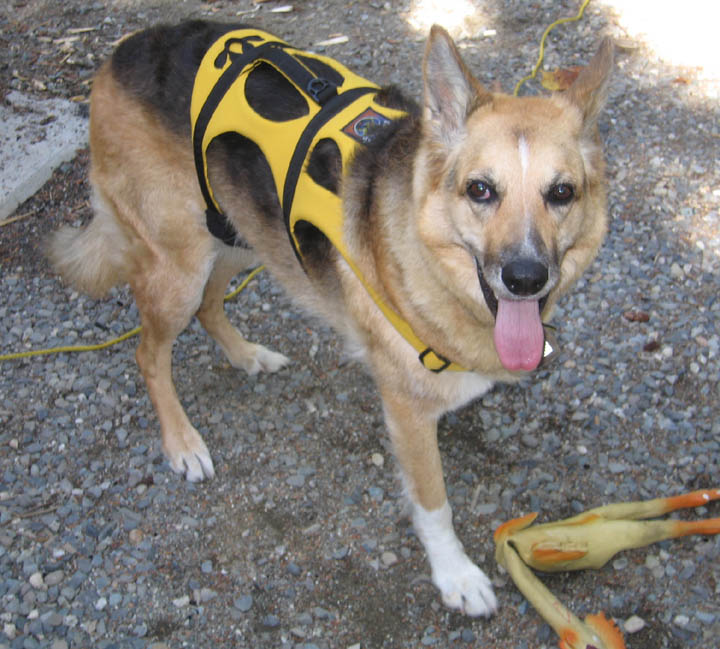 Next, the Web Master morphed into this sporty, handy harness and assistive aid, perfect for three legged heroes!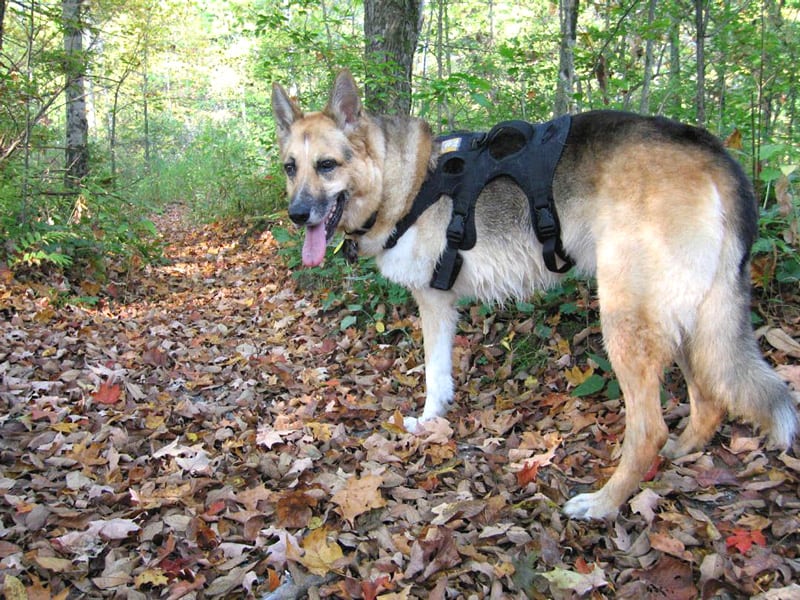 When the 2008 version was released, we thought the Ruff Wear harness couldn't get any better: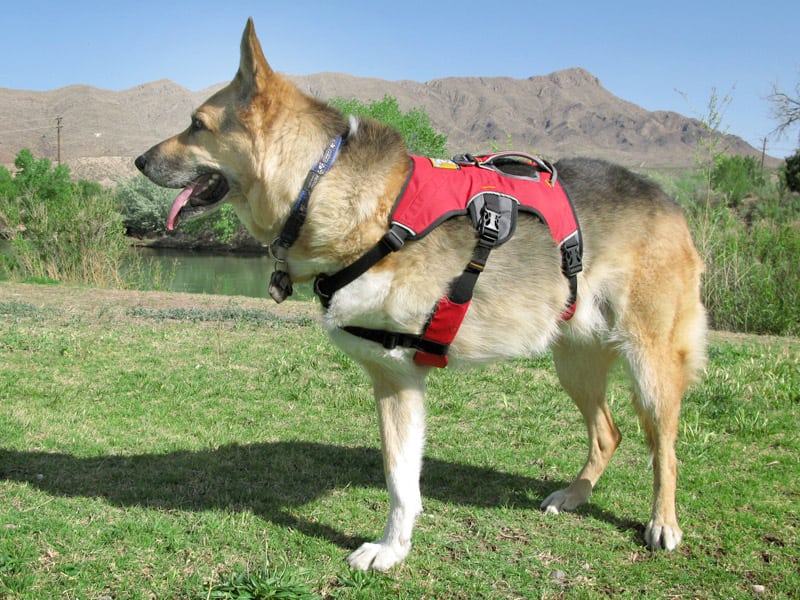 Now, in 2012, the Web Master Harness is better fitting, more durable and useful than ever! Ruff Wear has outdone itself, yet again. Tripawd dogs have never had it better!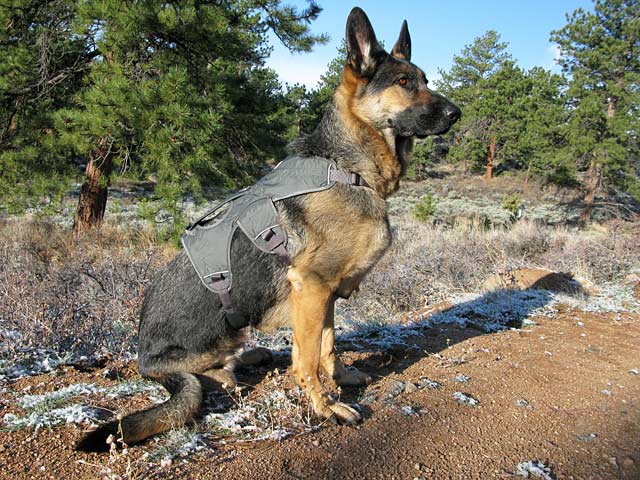 Things to Love about the New Web Master
Impressive new features in Ruff Wear's 2012 Web Master design include:
Side buckle protectors reduce wear and tear
Durable material is lighter, more breathable than ever
Tailored fit helps harness stay put on front and rear leg Tripawds
Sliding buckles on straps prevent loose ends from flapping around
Weighs less than previous version while offering better coverage
Narrower, padded strap sleeves won't rotate or collect debris
Twilight gray color shows less dirt and dog hair
Wider, padded handle for human comfort
Material is more dog-hair resistant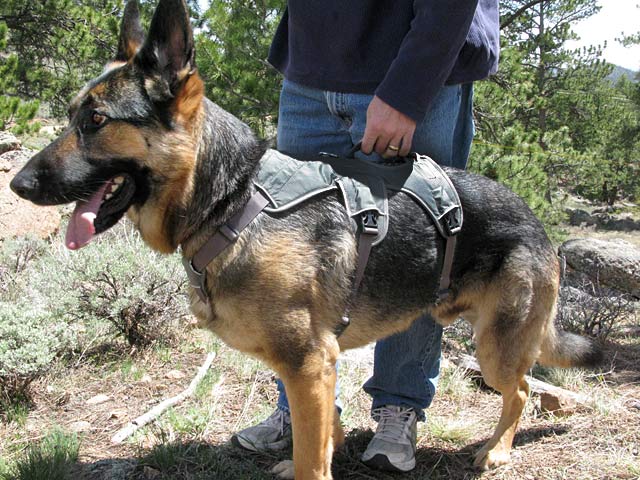 UPDATE: Read new Ruffwear Webmaster Plus review.
When you purchase from Tripawds, your cost includes shipping to anywhere in the continental U.S. via ground delivery (5-7 business days). Texas residents pay applicable sales tax. ONLY AVAILABLE TO U.S. CUSTOMERS. Find international dealers here.
$89.90 – $133.00Select & Buy
$59.95 – $133.00Select & Buy