Three-legged Cooper is hoppy to report that he Tripawd tested the Swamp Cooler Harness™ by Ruffwear, and it's a 3-paws up!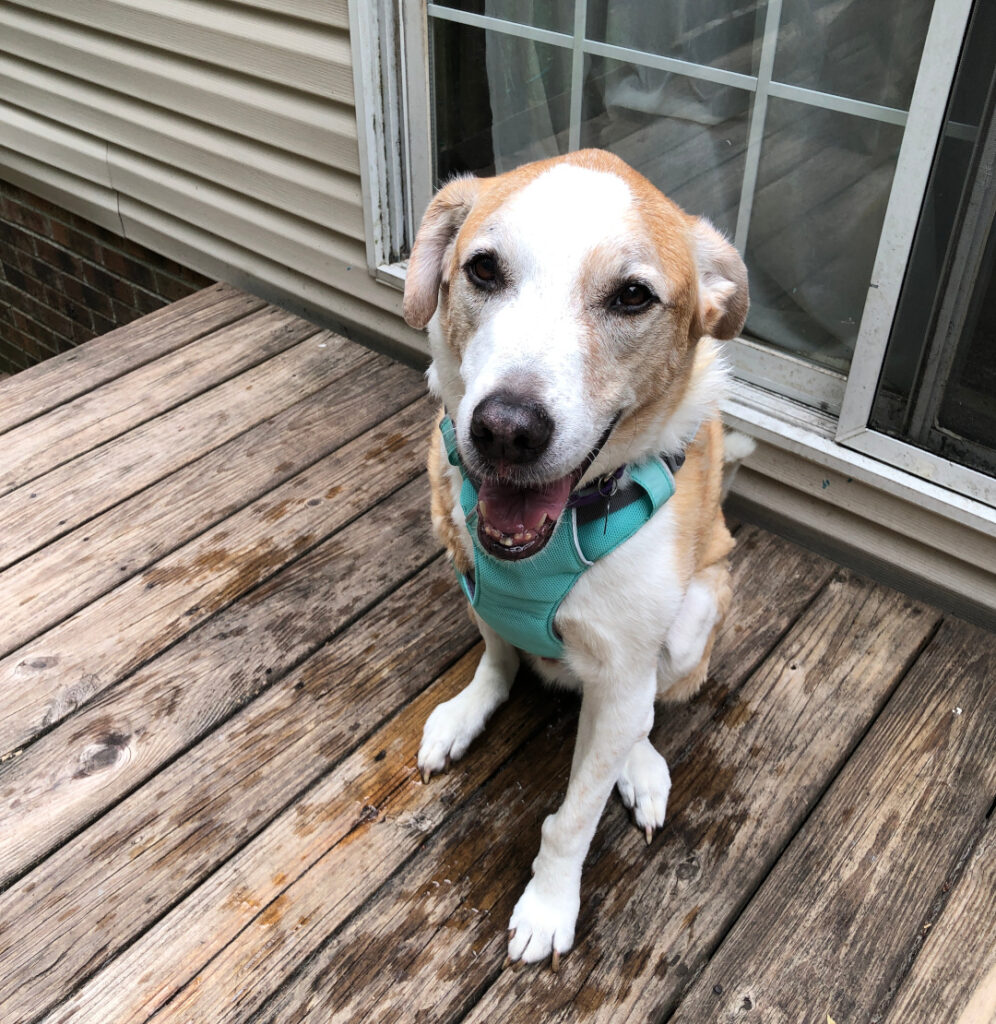 Brand new by Ruffwear, the Swamp Cooler™ Harness is a perfect solution to keep all hot dogs cool, but especially three-legged dogs like Cooper.
This senior pup lives in South Carolina. What better place to give it a go?
His mom Kathy says: "We used it with water today. It was about 87 degrees out and very humid, so it was a good test. He seemed to like it fine."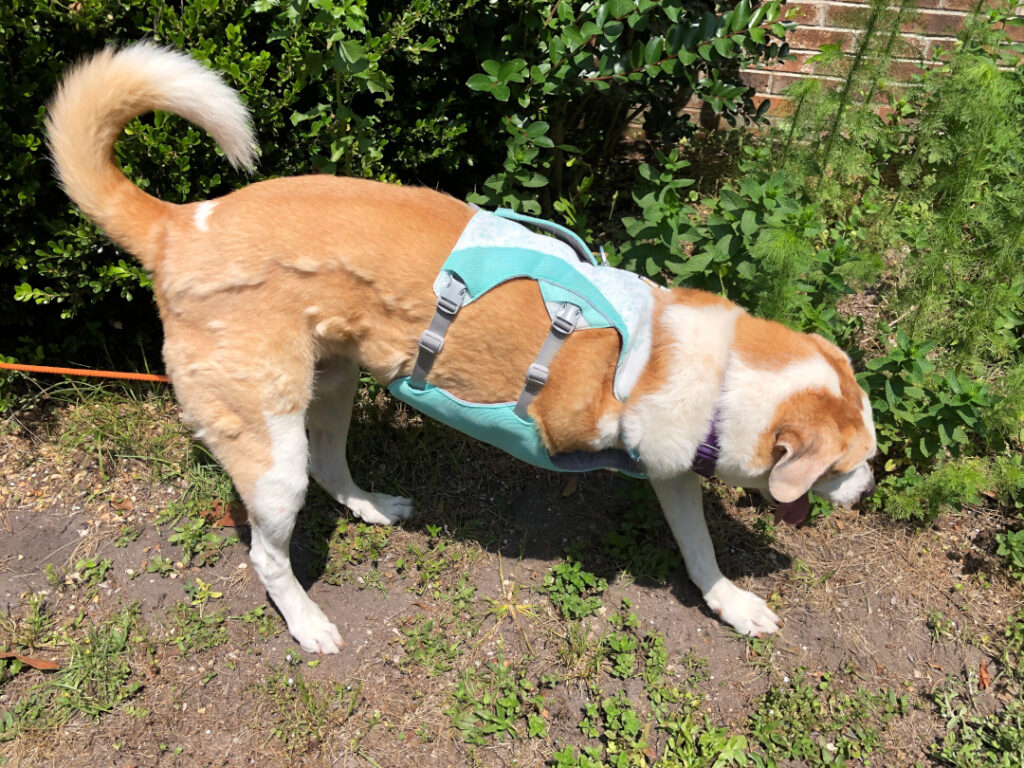 Why We Love the Tripawd Tested Swamp Cooler™ Harness
The Swamp Cooler™ Harness by Ruffwear is must-have gear for all pups, but especially amputee dogs. It blends the best of our #1 Tripawd-tested dog assistive harness, the Flagline, with "evaporative cooling" technology to keep dogs cool.
Lightweight, easy on/off design
Wicking outer layer reflects heat and facilitates evaporation
Absorbent middle layer stores water for evaporation
Mesh lining keeps dog dry and comfortable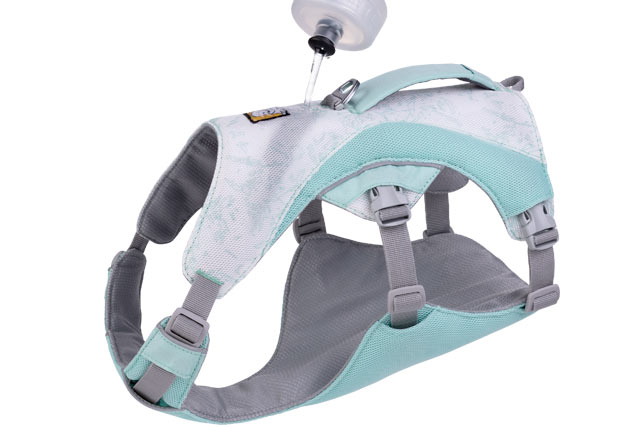 "He seems comfortable in it," Cooper's mom Kathy reported. At first, he was a little reluctant to lie down while wearing it. " I noticed he was "yawning" so a sign that he was probably not 100% comfortable. I should've ordered the large. But I made it work," she said.
"I finally got him to lie down after a few minutes. It was easy to put on once the straps were pulled out correctly."
3-Steps to Put the Ruffwear Swamp Cooler Harness on your Tripawd
Once she got the process down, Kathy says it was easy to put the Swamp Cooler on Cooper. After she poured cool water on the harness, here's how she put it on her front-leg amputee dog:
Put the harness over the dogs head while standing facing the do
Place the bottom part so it's flush with his belly area.
Clip the chest clips on both sides first (one at a time). Then clip the waist clips one at a time.
"Sometimes he gets impatient during that final waist clip, but now that we've done it a few times he's more tolerant," she says.
Learn More About the Swamp Cooler™
Visit the Tripawds Gear Shop to get all the facts about this pawesome Tripawd-tested Swamp Cooler harness. Check out other great gear for amputee dogs and cats too! Order your gear today and support the community with your purchase. Thank you!