Tripawd amputation pain is a common, and thankfully, temporary challenge after surgery. The Paw Wave Pet Massager may be one way to overcome that challenge sooner.
Try Paw Wave Pet Massager for Tripawd Amputation Pain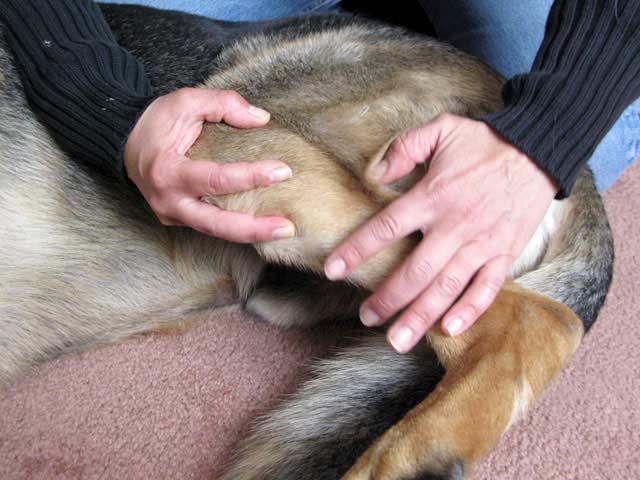 Since our previous Tripawds Spokesdog Wyatt Ray has not sent us his predecessor yet, we don't have a way to test the Paw Wave Pet Massager on a Tripawd. But, we've played around with it on our own sore muscles and really love the variety of settings it has, from super gentle to more of a deep tissue vibration. And you know that if the world-renowned vet surgeon team of Drs. Sherman and Debrorah Canapp recommended this product in our Tripawds Prosthetics Webinar, it's good for animals too. And it is!
Here's why the Paw Wave pet massager may be a good idea to treat Tripawd amputation pain.
Promotes pet and owner bonding
Decreases stress and anxiety
Reduces tension and promotes relaxation
Improves mobility due to muscle tightness
The BUZZ provides gentle vibration therapy to relieve muscle tension around delicate tissue or sore spots. This version is ideal for new Tripawd amputation pain. It can increase lymphatic drainage & decrease swelling after exertion, injury or surgery.
Later, the other model known as the PERK is great for relieving muscle tension through deep tissue stimulation.
Which Paw Wave is Right for a New Tripawd?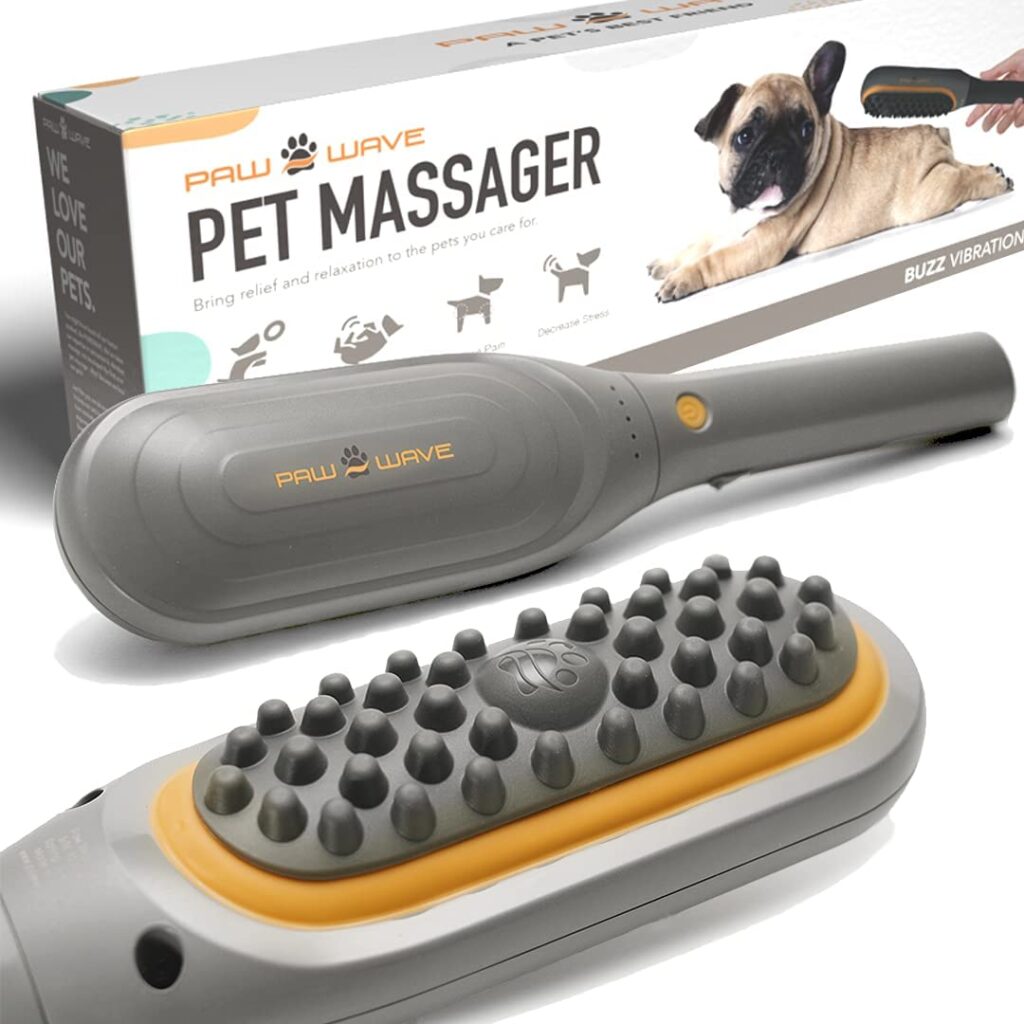 Both the BUZZ and the PERK are safe to use on pets of all shapes and sizes. Paw Wave recommends the BUZZ to introduce massage therapy to shy or scared pets, or to use on sensitive spots. This is ideal for new Tripawd amputation pain relief.
The PERK comes with swappable tips, which makes it super versatile to use with a variety of pets and their needs. Also, the PERK's percussion therapy style allows you to go a little deeper into the muscle, so it's most popular with medium to large pets.
As always, talk to your veterinarian to see if it's OK to use the Paw Wave on your new Tripawd. Ideally, you'll want the opinion of an animal rehabilitation therapist. Remember, the Tripawds Foundation can pay for your first rehab visit so hop on over to find out how to get a therapist to check out the Paw Wave Pet Massager.