Keeping a Tripawd cat incision safe during amputation recovery is tough! But this surgery cone alternative for cats makes the process so much easier. We always knew it worked for dogs, and now we are so hoppy to report that the VetMedWear Custom Amputation Recovery Suit works just as well on amputee cats!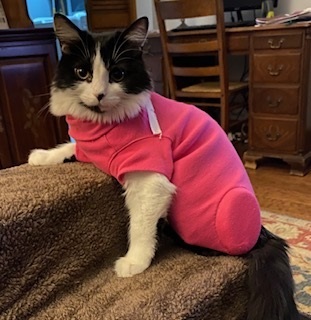 A Cone of Shame Alternative for Cats on Three Legs
Recently we received this note from Dixie's mom, who purchased a few of the world's first custom amputee recovery suit for three-legged cats and dogs. After Dixie's amputation recovery, she wrote to tell us the good news:
"The recovery suits have been wonderful. I used them for Dixie when she still had her stump as well as now with her amputation recovery. The stump had become ulcerated and the suit acted as a sling to keep the area clean. "
So if you are wondering if the VetMedWear Custom Amputation Recovery Suit works for cats, Dixie will tell you YES, it really does!
Now Includes a Special Amputation Stump Cushion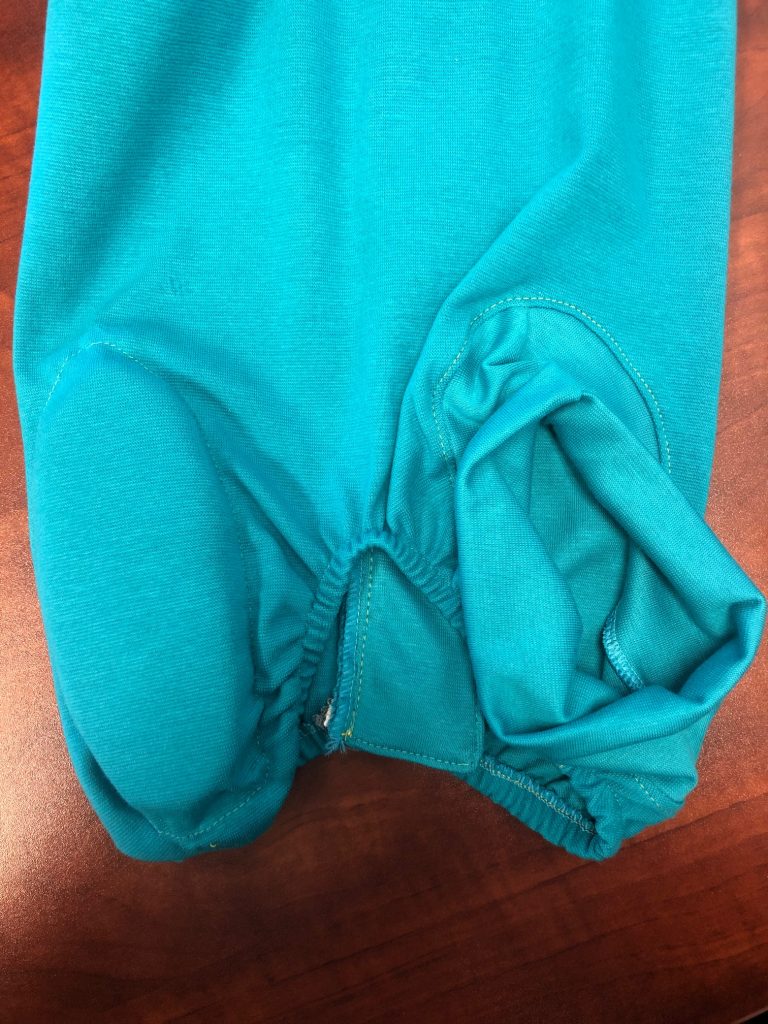 This manufacturer has done such a great job making the world's first amputee pets cone alternative! "We have added a removable padded cushion where the hole is sewn shut this way it supports the structure of the suit better," they told us. "If it is not needed depending on the type of amputation, this cushion can be removed from the suit."
If you want to avoid the plastic collar drama, this cone of shame alternative for cats is the way to go. It works for other situations too, like if your pet comes down with a weird rash, flea bite reactions, and so on.
Want more tips about cat amputation recovery and care?