Hoppy summer everypawdy! The Tripawds Ruffwear Harness Sale and Float Coat Promo is on. Now's your chance to instantly save on our number one gear choice for three legged dogs. No Ruffwear coupon required!
Get Instant Savings During Tripawds Ruffwear Harness Sale and Float Coat Promo!

What better way to kick off those warm sunny days? You don't even need a coupon for our favorite things to help dogs and cats after amputation surgery.
Now's the time to save on the best Tripawd-approved harness, harness accessories and doggie life jacket from Ruffwear.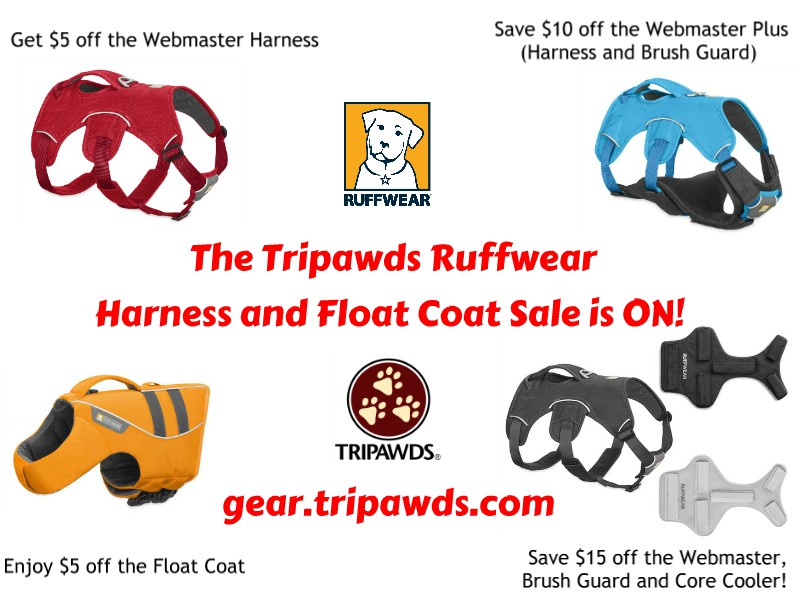 P.S. Buy today and get an instant coupon on Tripawds amputee pet guide books too!
No Discount Coupon Required!
Coupons are a hassle, so you don't need one for this Ruffwear gear sale. We just want you to be able to save as much as possible.
Save $5 OFF a Ruffwear Web Master Harness.
Save $10 OFF Ruffwear Web Master Plus.
The Webmaster harness and Brush Guard combo offers extra comfortable under-belly support when lifting your dog. It also keeps your dog's chest and belly free of thorns, weeds and debris, which we especially love.
Save $15 OFF Ruffwear Web Master Plus Brush Guard AND Core Cooler.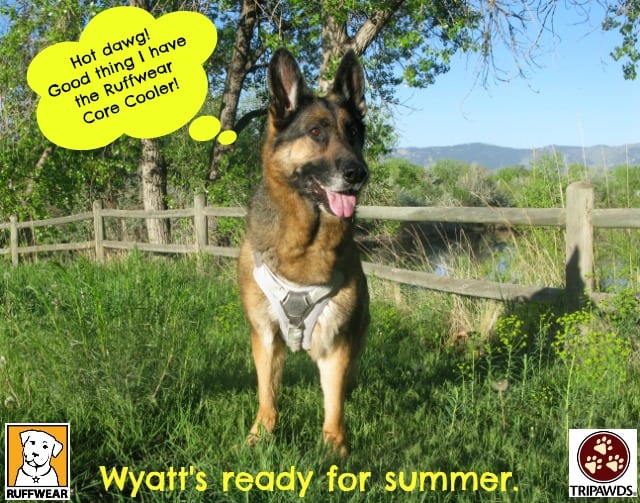 Be prepared for year-round conditions with the Ruffwear Webmaster harness, Brush Guard and Core Cooler.
Soak the Core Cooler in water to lower core body temperature and keep dogs comfortable in hot weather. Like the Brush Guard, the Core Cooler gives this 3-legged dog harness additional support when lifting and assisting your Tripawd.
Help your Tripawd swim safer with the best dog life jacket for three-legged canines, the Ruffwear Float Coat! You'll save $5 on that too!
Don't wait! This sale is only from today, June 21 2019, through July 3, 2019.
Note: 
Prices include USPS Priority Shipping method.
If item is returned, discounted amount will not be credited.
NOTE: The AST Get-a-Grip and Custom Pet Support Suit are also still on sale for a limited time! Hop on over to our Tripawds Gear Sale page to check out the entire selection of amputee dog and cat gear savings.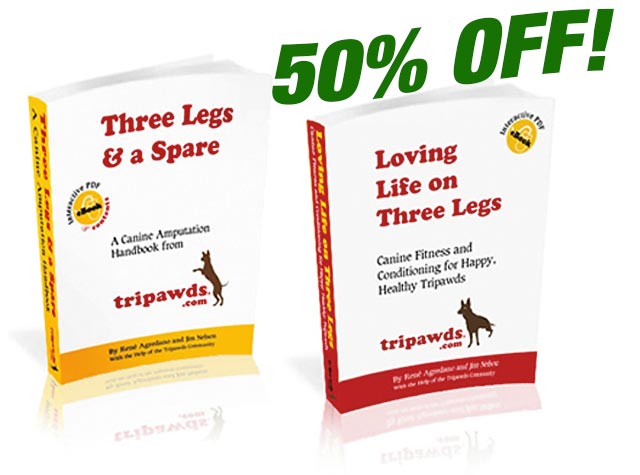 Save 50% Off Tripawds E-book Library
Savings continue when you shop Tripawds Gear! Every purchase includes a coupon for $5 off the Tripawds E-book Library – two helpful dog amputation handbooks in one. Add the Library to your cart before checkout and receive 50% off!