Our veterinarian told us to use a beach towel to help Jerry during his amputation surgery recovery. We gave it a try, but it was an epic fail. Years later a community member here shared this DIY dog sling idea, which actually works! Here's how to make one for your new Tripawd.
The Quickest, Easiest DIY Dog Sling
We talk about this DIY dog sling quite a bit in our Discussion Forums. But since the original post about it is buried in the Tripawds News blog, we are re-publishing the sling instructions here for quick reference.
How to Make a DIY Dog Sling
We haven't met a new Tripawd cat who needs help with a sling, so this tip is all about the dogs today.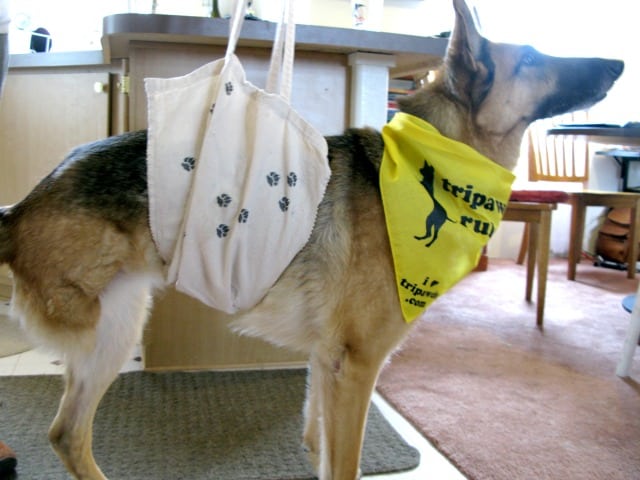 For most dogs, we recommend waiting until stitches are out to wear their new Ruffwear Webmaster or Tripawd Convert harness. That's because there's a small chance the harness straps can irritate the incision area. But if you must use a harness on your dog early on for whatever reason, put a small t-shirt on underneath the harness to avoid chafing.
Meanwhile for everyone else, a reusable canvas grocery bag can make a great temporary sling for a new Tripawd dog. You probably have one sitting on a shelf in your home. Not all dogs will need assistance after amputation surgery and some may even need a tool like the Ginger Lead harness, but it's a good idea to have one of these on hand before your dog comes home. Here's how you can make one: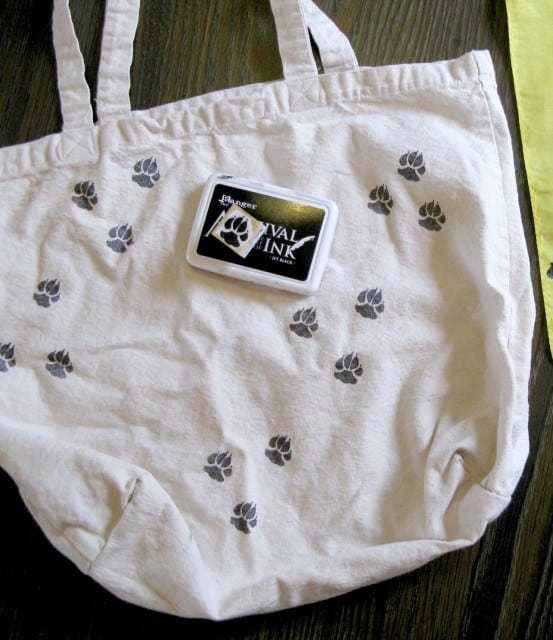 Then cut the bag down the sides.
When you open it up and lay it flat, it starts to look like a sling, right?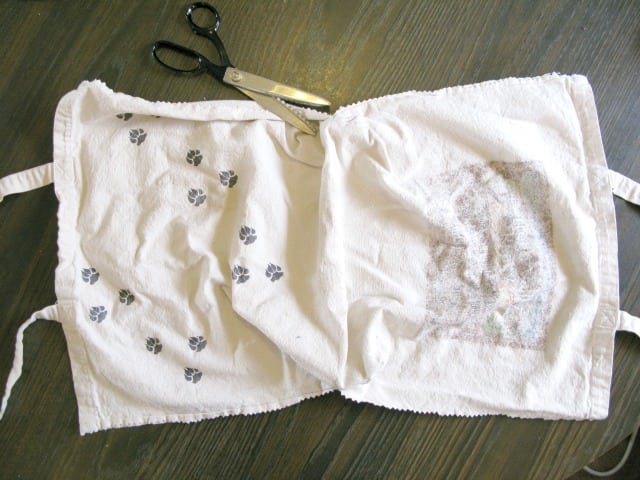 There's no need to do anything else but wait to help your new Tripawd.
When your Tripawd wants to get up, place the open bag under your dog's belly. Lift each handle then gently, gently hoist your dog up. Slowly walk alongside your dog on the amputated leg side.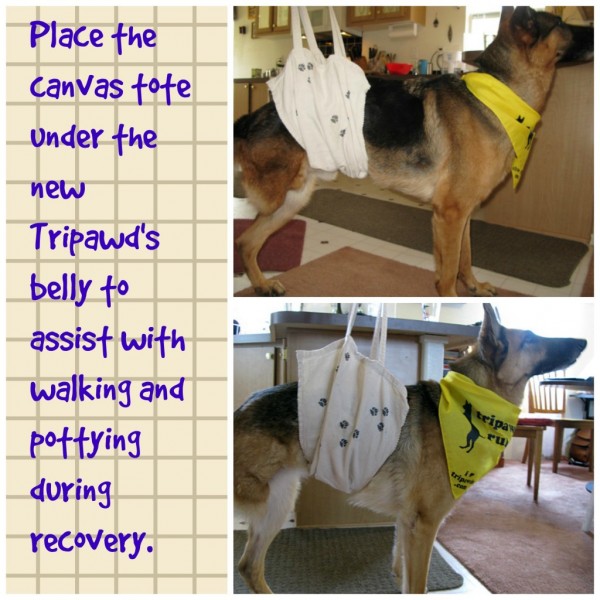 Yes, this will work on front and rear leg amputees. Just place the sling where it seems to be more comfortable for your dog. Some dogs will accept the help, some will not. Play it by ear and if your dog wants to go it alone, then let them try and see what happens. Most dogs figure things out faster than we imagine they will.