Dog boots can be a blessing or a curse depending how they fit and who makes them. Today you'll learn the easy way to measure paws for their dog boots like the Ruffwear GripTrex boots, our favorite shoes for Wyatt Ray.
What to Know About Boots for Tripawd Dogs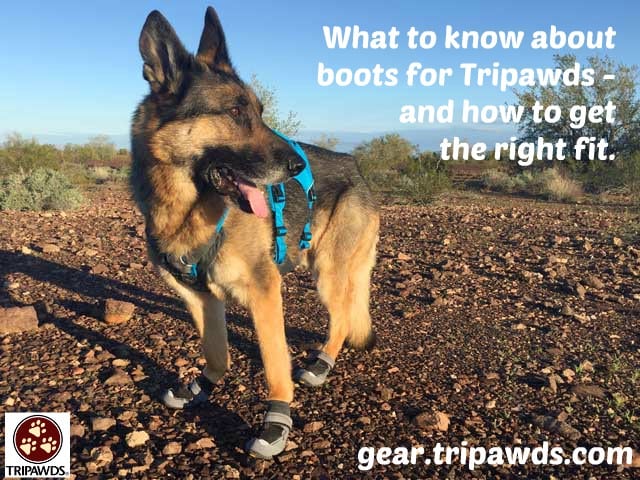 Many Tripawd dogs can be helped by wearing boots for better traction, and easing pressure sores that develop from an altered gait. But before you buy dog boots, keep these things in mind:
Ruffwear manufacturers the only non-therapeutic dog boots that we feel comfortable recommending. They put years of applied research and testing into all their apparel but especially their dog shoes.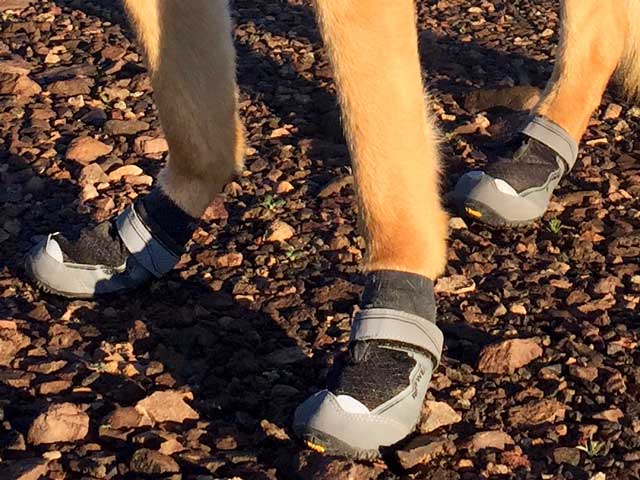 Some Tripawds shouldn't wear boots. Dogs with degenerative nerve issues shouldn't wear them, because the soles impair their already limited ability to sense where their feet are stepping.
Dog boots are not an everyday solution for slippery floors in your house. Most of us are too forgetful to use them all the time. Plus, extended wearing of boots can cause yeast buildup between toes. Carpet runners and stair treads for traction on slippery floors in your home are the best traction solution for Tripawds.
Finally, many dogs need time to adjust to wearing dog boots. Some easily adapt after just a couple of short sessions, but some hate them forever and will do whatever it takes to get them off their feet.
How to Measure Paws for Dog Boots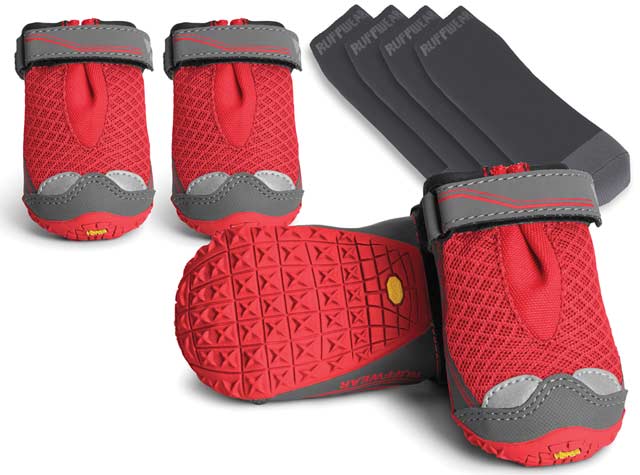 Tripawds who benefit the most from dog boots are those who are active and outdoorsy. Boots minimize abrasion and protect feet from hazardous surfaces. But they must be properly fitted to avoid being a tripping hazard. Even being off by 1/4″ can create problems, so always measure carefully. Here's how:
Step 1: Watch Ruffwear's How to Measure Paws for GripTrex Dog Boots Video
Step 2: Download and Print the Ruffwear Dog Paw Measurement Chart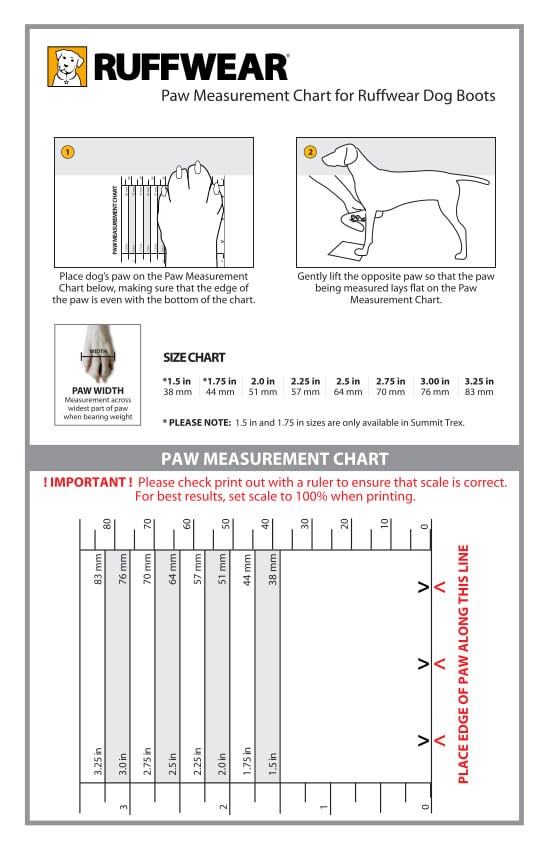 Contact us with any questions about boots, then if you're ready, shop Tripawds Gear Store for Ruffwear Grip Trex or Summit Trex dog boots.